Why McDonald's and Coca-Cola still see gaming as an experimental marketing channel
November 17, 2023 • 4 min read
•
•
Ivy Liu
This article is also available
in Spanish
. Please use the toggle above the headline to switch languages. Visit
digiday.com/es
to read more content in Spanish.
For McDonald's and Coca-Cola, gaming is still an experimental playing field going into 2024.
Despite the rise of gaming and esports as an entertainment channel in recent years, McDonald's and Coca-Cola are still determining exactly which key performance metrics signal success among the gaming audience. For now, they're leaning on tried-and-true KPIs such as brand awareness and brand loyalty — when they're scrutinizing the numbers at all, that is.
"At this point, everything is a test — so I might have liked the numbers, but did I have anything to benchmark against? Not necessarily, because it's so new," said Patricia Chambers, a vp at Davis Elen Advertising, who handles esports partnerships for the firm's local McDonald's clients. "As a marketer in the gaming space, you don't have decades of Nielsen data, the same level of back data to have a realistic expectation. Sometimes, you have to do it and read it on the back end."
McDonald's' test-and-learn approach to gaming marketing is not necessarily bad news for those on the supply side. It means opportunities for the gaming companies that are ready and willing to engage with brands and marketers using language they can understand. The college gaming platform Brag House, for example, recently extended its partnership with McDonald's and Coca-Cola after running branded gaming tournaments that helped drive downloads to the McDonald's app.
"We're very fortunate now to have a lot of clients that listen to us when they're really just trying to create an authentic connection, and what you start seeing then is retention — you start seeing brand awareness, you start seeing affiliation," said Brag House CEO and co-founder Lavell Juan, who did not share specific metrics to support this success. "So, in a way, by not saying 'hey, I want someone to buy this product,' but just saying 'this is a great platform,' McDonald's has always been a consistent sponsor."
For gamers, the relatively hands-off approach used by Coca-Cola in its partnership with Brag House could provide a refreshing counterpoint to its attempts to reach the gaming audience using more traditional advertising channels, such as its "Real Magic" commercial, which was widely criticized by gamers following its release in 2021.
Brands can benefit from a more experimental approach, too. Kelly Boatright, the director of national customer marketing for Coca-Cola's McDonald's division, told Digiday that the beverage company was still "first and foremost" focused on KPIs in its partnership with Brag House, but also stressed the more intangible cultural benefits of engaging with the gaming community through the company's collegiate gaming platform.
"It's this natural marriage of what they're already doing, and then showing up in that space to support them, but always looking for authentic ways to do it, because we also know that this is a community that will call you out if you show up in a way where it looks like self-promotion," she said. "So I do think the Brag House programs have allowed us to fuel those passions and let them compete against each other."
Experimental channel or not, both McDonald's and Coca-Cola made it clear to Digiday that they view casual gaming — not esports — as brands' most effective entry point into the gaming community. Reps for both brands declined to disclose the specific budget figures allocated to gaming, but made it clear that their gaming and esports spending came from the same bucket.
"I do think that there's a need to go outside of just esports, because, to me, that's a very niche group of people, who have proven they're the best at whatever game," Boatright said. "The casual gamer is a bigger pool to fish from."
Chambers acknowledged that McDonald's' current approach to gaming will change as the brand becomes more experienced reading the bones of gaming and esports partnerships to better understand what determines success in the space. For now, gaming remains an experimental channel for the brand, but that could change in 2024.
"I would love to say that I've gotten all my KPIs lined up in a row, and I know exactly what I'm doing," she said. "Let's say that I'm better this year than last year — and next year, I'll be much better than this year at truly finding ways to analyze what is an investment."
https://digiday.com/?p=526036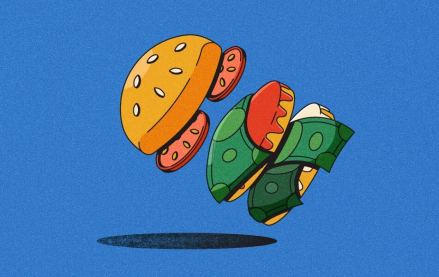 November 28, 2023 • 6 min read
As more influencers look to get into food content creation, brand opportunities are following.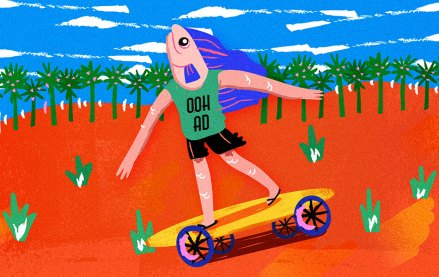 November 28, 2023 • 7 min read
As major marketers like Maybelline experiment with faux OOH, more marketers are open to the idea.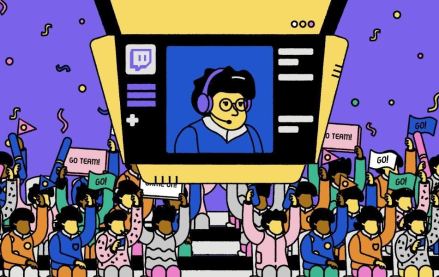 November 28, 2023 • 4 min read
The love affair between Alienware and Team Liquid does not mean that every esports organization is suddenly going to be all-in on wooing the endemic brands they once spurned in 2024. These days, esports organizations' varying level of interest in endemics is a matter of their broader brand identities — which are rapidly diverging.