How Equinox uses its mobile app to collect customer data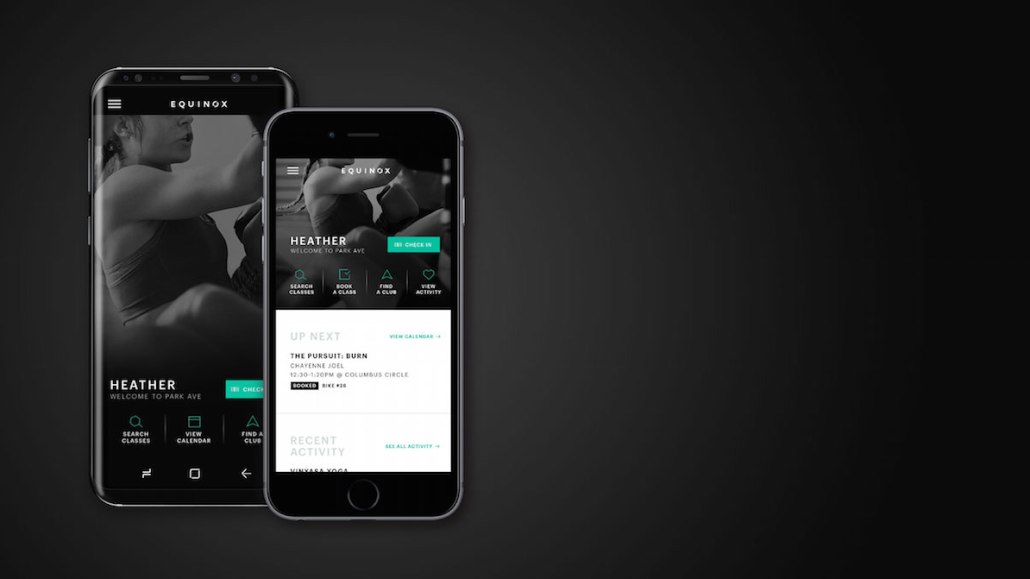 For upscale gym brand Equinox, a mobile app is more than a service to customers; it's a way to collect valuable data.
Over the last year, the brand, which has 89 clubs in 12 different regions, has focused on bringing in as much data as possible from members and then targeting it across geographies, interest levels and more. About 80 percent of Equinox's members use the company's mobile app, and 88 percent are registered online, creating what vp of brand marketing Carla Dunham calls extremely "clean" data that has "integrity."
Data points like where guests check in to the clubs, the types of classes they favor, their fitness goals and whether they do personal training or go to the spa are all brought together.
The idea is to move toward an "open data set," taking what Dunham calls "known behaviors" like check-ins to the clubs, classes taken and massages booked — and link it to "unknown" data. That is, Equinox wants to figure out what those behaviors put together say about a given member and how it can serve that member.
In early March, the company built a full "customer profile" system that took various data points from customers to turn them into trackable behaviors that may then serve as predictions.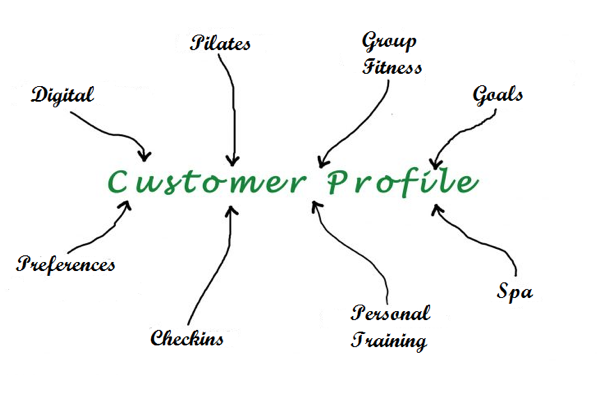 For example, if there is a cyclist who also happens to be using personal training, the brand wants to "link" those behaviors, so maybe a third team, say the spa team, can offer performance-focused treatment and target it at the user through the app.
"Philosophically, we need to be connected with our members," said Dunham. "Just having data isn't great. You end up having insight but not acting on it." But since starting at Equinox just under a year ago, Dunham has taken the analog business of working out and turned it into a full-scale trackable marketing experience.
The brand's "lean" engineering team — Dunham declined to disclose exactly how small — first figured out basic information like who was using the clubs, including what classes they went to, down to which bike they liked to use in a spin class.
As the number of "reporting assets" — that is, the multiple sources of data flowing into the organization — has become more complex, the data engineering team at Equinox built an application from scratch for internal managers. The app focuses on visualizations rather than numbers, focusing on showing, for example, sales and budget via a progress bar. This information is then integrated into a sales force CRM system, so teams can use it. The marketing department can then tailor messaging to different segments or groups.
The company has also created content arms like its online magazine Furthermore and its new meditation series HeadStrong to try and link some of that behavior. If a member happens to be a cyclist using personal training, for instance, the next time there's a Furthermore article on the site about why yoga can help with certain issues, it'll be served to the member via the app. And because the app is something members use regularly to book classes or check into clubs, it is always being opened. (About 26 percent check in on any given day using the app, according to the company.)
The next step for Equinox is to build out more member events like yoga on city rooftops or even casual meetups to keep the connection going. Dunham said about 6 percent of its members so far have engaged beyond workouts with HeadStrong, with the most popular being the "sleep" and "rise" episodes. "As a marketer, is there anything better than being the last thing people hear at night? We can take people out of the four walls of our club," said Dunham. "Directionally, there is huge potential then. Then, the app can be the point of connection beyond the workout."