'Epic Games is a service provider': A Q&A with Timberland CMO Drieke Leenknegt on the brand's metaverse strategy
June 22, 2022 • 4 min read
•
•
Timberland has entered the metaverse. The brand kicked off a multi-faceted activation last week that included an interactive Fortnite Creative experience, the Timberland Parkour Trails, in addition to other projects exploring the uses of virtual and augmented reality technology in the footwear space.
The activation is the result of a partnership between Timberland, Fortnite developer Epic Games and CONCEPTKICKS, a footwear website founded by designer and influencer Daniel Bailey. Details of the financial agreement were not available. It isn't Timberland's first foray into a virtual space for marketing purposes — that honor goes to TimbsTrails, an interactive experience that the company launched in January — but it represents the brand's decision to plunge further into the metaverse, validating the game-powered vision for the concept championed by Epic in the process. To further underline the connection between the gaming community and Timberland's metaverse strategy, the brand brought on popular Twitch streamer Ali "SypherPK" Hassan to promote the experience to his fans.
TIMBERLAND'S TAKE ON THE METAVERSE
ACTIVATIONS: Fortnite Creative experience, Timberland Parkour Trails, TimbsTrails; STRATEGY: connect gaming community and brand's metaverse strategy, use digital products to push footwear innovation and drive sustainability, integrate brand into lives and mindsets of consumers.
Digiday contacted Timberland CMO Drieke Leenknegt to learn more about why Timberland picked Fortnite as its metaverse platform of choice — and whether the brand plans to get into the NFT game in the foreseeable future.
This interview has been lightly edited and condensed for clarity.
Why did Timberland partner with Epic Games for this activation, rather than other metaverse platforms such as Roblox or Decentraland?
Especially accelerated by COVID, and especially within Timberland, we have seen this acceleration of digital product creation. That is quintessential today to what we do, not only because it has enabled us to push product and footwear innovation forward, but it also has been driving our sustainability agenda when we look at the benefits of digital product creation.
The way we look at partnerships at Timberland is, if you partner, you collaborate because together, you can do something that you cannot do on your own. Looking around us, Epic was the perfect partner, because Epic is more than what you see from a consumer perspective — Epic is a service provider with Unreal Engine. They are the service provider that allows brands to use digitalization from concept to consumer. You want to bring people together to cross-pollinate, to push yourself forward and to innovate.
So Timberland believes that Unreal Engine could become the building blocks of the metaverse?
Yes. My counterparts are not here, but I think I can speak in the name of all of us, especially the heads of design. The possibilities that Unreal Engine gives to further help evolve and digitize the go-to-market process from start to finish is amazing, and this is also a reason why we love to partner with them.
The way we look at it is: be where your consumer is, serve your consumer where they are, answer their needs and partner with them where they are.
Epic's vision for the metaverse differs from some others because there's no Web3 aspect to its platform — its vision for the metaverse doesn't require blockchain infrastructure. Why did you pursue a gaming-inspired metaverse activation instead of one involving NFTs?
We are a consumer-led brand; that means that we need to be in the mindset and in the lives of the consumer. And gaming has truly become part of their lives, right? The way we look at it is: be where your consumer is, serve your consumer where they are, answer their needs and partner with them where they are. At this moment in time, NFTs have not come to the agenda, because we have not looked at the opportunities or needs for that. But that doesn't mean that it cannot happen. What will decide that is our partnership with the consumer and what they need and what they are looking for — but also as a brand, what do we need? Where can we learn?
Why did Timberland choose SypherPK, a gaming influencer, to promote this brand activation?
Across the platforms where our consumers are, we want to partner with the right people, whether it's in the gaming field, or music, or entertainment or art. The way we look at our partnerships with people like SypherPK is making sure that there is a synergy. And the partnership has been great; it was an honor for us to work with him.
That's why this project is so unique as a collaboration. You bring together these game-changing individuals, from the industrial designers, Daniel Bailey, Metavision, the people of Unreal Engine. You bring them all together to really explore and carve out new space and push ourselves. The "one plus one equals three" is something that we at Timberland take very seriously when we look at not only design innovation but also at storytelling.
https://digiday.com/?p=452200
September 28, 2023 • 4 min read
•
•
Some content creators are using generative AI tools to spark new levels of creativity and innovation and are sharing their experiences online in how they're using these tools to streamline their workflows and boost productivity.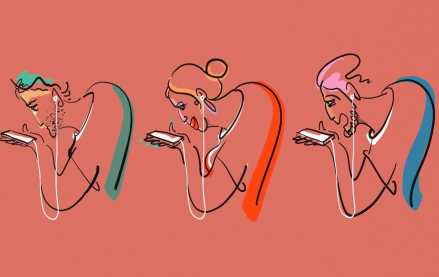 September 28, 2023 • 6 min read
•
•
In this edition of the weekly Digiday+ Research Briefing, we share focal points from Digiday's recently released reports on marketers' evolving social media tactics, including how they're using Facebook less and diving into YouTube Shorts more.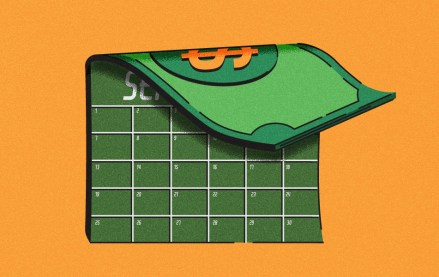 September 28, 2023 • 4 min read
•
•
In 2023, some brands' executive boardrooms are still insulated from the chill of crypto winter, for better or worse. But the rising pressure of crypto skepticism has made it more urgent than ever for companies to figure out how to use blockchain technology to support their core offerings and customer base rather than simply dropping branded NFTs and hoping for the best.