#eatclean: How Instagram is fueling the healthy-living brand boom
March 28, 2017 • 6 min read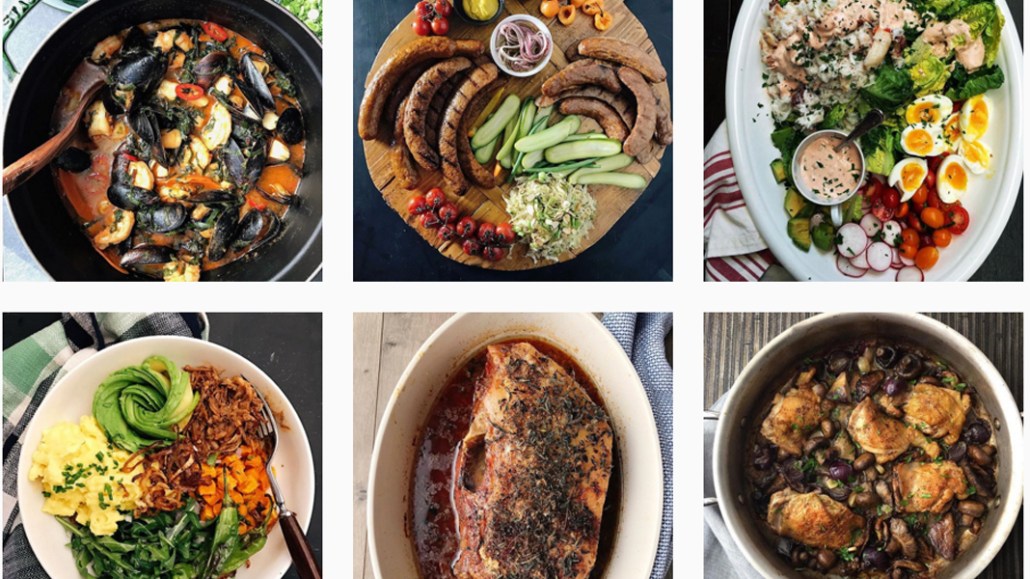 Planning to try that hot new aqua-yoga class or eyeing a subscription to that organic food delivery service? Chances are you first discovered it on Instagram, just like Melody Lowe, an Austin-based copywriter, who learned about the Whole30 diet on the platform.
"One of the hardest things is planning your meals," said Lowe. "But Whole30 is great, the community is so engaged, and you never run out of ideas."
The rise of Instagram has prompted some of the biggest shifts in the health and fitness industry in recent years, fueling a legion of new brands from meal plans like Whole30 and delivery services like Sakara Life to fitness programs like Bikini Body Guide and boutique fitness brands like ModelFIT. These brands have managed to elbow their way into the mainstream by catering to evolving priorities in health and fitness, as well as by employing an unconventional approach to digital marketing focused on user-generated content, a grassroots influencer approach and by cultivating dedicated communities on platforms like Instagram.
"Social media has catapulted the fitness and healthy-eating craze," said Stephen Boidock, director of marketing at Austin-based agency Drumroll. "Until a few years ago, people learned about the latest workout or plan in the magazines, but now they more likely than not found it on Instagram."
Changing attitudes
A major reason for the rise of these brands is the huge shift in American attitudes toward diet and fitness in general. The definition of health and fitness is no longer focused on fixing what is wrong and losing weight but rather on overall wellness, nutrition and betterment. Instead of subscribing to restrictive diets, consumers are actively choosing to incorporate fitness into their day-to-day lives. Instead of pushing weight-loss goals, healthy living embraces a body-positive attitude.
"In the past, health was about fixing sickness and very much driven by doctors and health authorities. Then it went into 'wellness,' which was about being balanced and living well," said Alison Earl, strategy director at Burns Group, who also heads up its internal think tank, BG Hatch. "Now, health is about status and self-enrichment."
In fact, according to a yet-to-be-released report on health by JWT Intelligence, the trend-forecasting arm of J. Walter Thompson, 43 percent of the respondents said that when they think about "health," they also think about mindfulness, said Shepherd Laughlin, director at JWT Intelligence. This may seem like a low number but is significant, he said, "considering that we only just started talking about 'mindfulness' a few years ago."
People are also moving away from traditional gyms. According to the IHRSA Health Club Consumer Report, from September 2016, the use of traditional pieces of fitness equipment has declined in recent years. Instead, people, especially those between the ages of 18 and 34 are a leading force in the growth of boutique fitness studios.
It is no surprise then that programs like Whole30, which specifically instructs participants to not use the weighing scale, and Sakara Life, a meal delivery service that encourages consumers to make healthy eating a lifestyle change, are becoming so popular.
"Even we tried juice cleanses and yo-yo dieting before realizing that we couldn't live between extremes," said Whitney Tingle, co-founder of Sakara Life, on why she and her co-founder Danielle DuBoise founded the company. "We wanted to push the broader societal transition to a more healthy lifestyle, rather than just cater to it."
Using Instagram as a marketing channel
Health and fitness have also become a more integrated part of people's social lives over the past few years. Social media platforms like Instagram have emerged as huge outlets for everyone to post their exercise routines, healthy meals and weight loss journeys.
Just take a quick glance at your feed, and you're bound to find at least a few mentions of hashtags like #bbg, #fitfam or #whole30. Health and fitness today is as much about broadcasting your journey on social media as it is about following the diet.
"Experiences — including health experiences — are very important to how people define themselves now," said JWT Intelligence's Laughlin. "Before social media, fitness was about what your body looked like at the end of the process, but today, people share every step along the way, from selfies at the gym to yoga poses and even photos of their post-workout smoothies."
This is something that brands like Whole30 and Sakara realize, and have actively furthered in their marketing, especially on Instagram. Both Whole30 co-founder Hartwig and Sakara co-founder Tingle credit Instagram with organically helping propel their brands forward. Whole30 has 1.3 million followers on its accounts @whole30, @whole30recipes and @whole30approved combined, with over 2.4 million photos tagged with the hashtag #whole30 itself (up from 1 million in August 2015). Meanwhile, Sakara Life has over 85,000 followers on its account @sakaralife.
Both brands use Instagram to directly engage with existing consumers online and build connections with new ones. Whole30's @whole30recipes handle, for example, is a mosaic of user-generated content, consisting of weekly takeovers from members of its community who share their own recipes and recipe hacks. "They've done an exceptional job of understanding their audience and catering to their needs in terms of their content," said Lowe, copywriter at agency Drumroll, who has done the program three times herself. "It is very relatable, and getting support and comments from people on your posts is very encouraging."
They also don't shy away from highlighting their consumers in order to build credibility. Sakara Life, for instance, has a feature called S-Life Mag, where it shares influential stories from its consumers."We don't have a storefront or big advertising dollars, so Instagram is the most important channel for us to reach people, spread awareness and build community," said Sakara's Tingle.
In a sign of how much traction these brands have gained on the platform, some of their more popular fans have ended up launching businesses in their own right. One of them is Elianne Alexander, a 34-year-old mother of two who started the Bikini Body Guide two years ago, gathered a sizable following and has recently launched her own program FitWithBAE. Alexander has worked with brands ranging from U.K. athleisure brand Sweaty Betty to Bliss Spa.
"The Instagram fitness community may seem very large, but it actually isn't," she said. "One of the most important reasons many of these brands have exploded on Instagram is because of the community aspect."
It is this community aspect, paired with a generational shift in thinking about health, that will perhaps sustain these brands long-term, despite criticism that there are far too many of such brands with too niche a focus. Many of them are also adding to the cult of their classes and programs with more revenue-boosting lines such as clothing, food and cafes to safeguard their future. Whole30's Hartwig, for example, has her eyes set on the health startup space and has personally invested in several startups, including Nutpods and Kettle & Fire Bone Broth.
"What makes these brands successful is how the users relate to them," said Drumroll's Boidock. "They empower their influencers, who are their biggest currency, and are even enabling those influencers to become brands in their own right."
https://digiday.com/?p=229449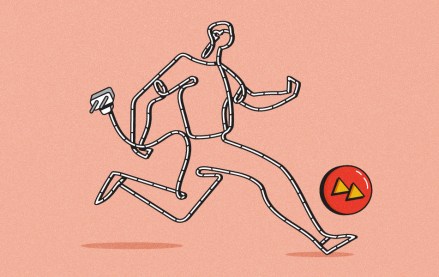 September 22, 2023 • 4 min read
Women's sports are having a moment. Brands, media companies and agencies are looking to get in on the action.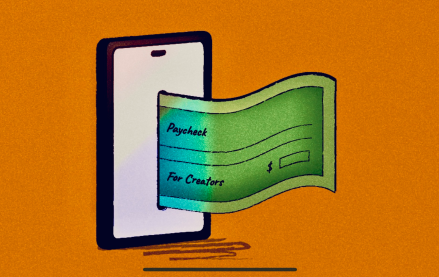 September 22, 2023 • 6 min read
The Hollywood strikes were supposed to be a game changer for many of them, but the situation hasn't quite lived up to the hype.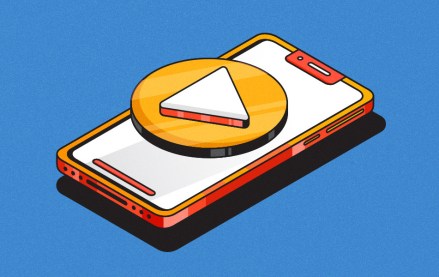 September 22, 2023 • 5 min read
Given the rise of short-form video, agencies that focus on the format, rather than specific platform expertise, will reap the rewards.