When Rachael Genson's friend first told her about the Whole30 program in January 2016, she quickly shrugged it off. After all, the Austin-based PR manager had been against fad diets her entire life. But barely six months later, she was scrolling through her Instagram feed when she decided to give it a go.
"My biggest impetus was their highly engaged Instagram community," she said. "I realized that it was less a typical diet and more an educational program on how to have a better relationship with food."
She is hardly alone. The Whole30 program has emerged as one of the foremost health crazes in recent years, consisting of a strict 30-day dietary "reset," in which followers swear off dairy, grains, legumes, soy, alcohol, sugar, and any processed foods. It is not for the faint of heart or weak of impulse. If you haven't heard about it at your gym, you've definitely seen it on Instagram with various versions of the hashtag #whole30 — the program is as much about broadcasting your journey on social media as it is about following the diet.
Whole30 was started by Salt Lake City nutritionists Melissa Hartwig and Dallas Hartwig in 2009, but started gaining steam when its first book "The Whole30: The 30-Day Guide to Total Health and Food Freedom" was released in 2012. Since then, it has steadily elbowed into the crowded diet and fitness program market with an unconventional approach to digital marketing.
Instead of traditional channels, Whole30 has squarely focused on building its brand through user-generated content, a grassroots influencer approach and social media — specifically Instagram.
"We have never done any traditional advertising or had a marketing strategy. We didn't even do any A/B testing or paid posts until six months ago," said Melissa Hartwig, co-founder of Whole30. "It's all been organic, social media, and especially Instagram has really helped propel the brand forward."
Instagram is undoubtedly its most important platform. The program has 1.3 million followers on its accounts @whole30, @whole30recipes and @whole30approved combined, with over 2.4 million photos tagged with the hashtag #whole30 itself (up from 1 million in August 2015). These different accounts under the brand's umbrella is deliberate, said Hartwig, as it allows them to easily direct people where they want to go. Plus, cross-tagging the different accounts in posts also helps drive engagement on other profiles too.
"They've done an exceptional job of understanding their audience and catering to their needs in terms of their content," said Melody Lowe, copywriter at agency Drumroll, who has done the program three times herself. "It is very relatable, and getting support and comments from people on your posts is very encouraging."
Another tactic is to engage its community on a grassroots level, providing followers with not only a forum to share Whole30-friendly meals and their meal-preparation processes but also actively responding to them. The brand's @whole30recipes handle, for example, is a mosaic of user-generated content, through weekly takeovers from members of its community who share their own recipes and recipe hacks. In fact, the channel was created when the brand realized that's what the users were asking for, and Hartwig personally comments and engages with the followers regularly on it as well.
"Our posts don't feature rich 20-somethings in their underwear. They are real people sharing their non-scale victories," she said. "They like to engage with not just each other, but also us — there are real people behind our channels, not nameless, faceless brands."
It's a strategy that has worked, according to Holly Thomas, editorial director at HZDG, because it has made the brand accessible to everyone, not just the "big fish" in terms of influencers. While many brands fear diluting their brand messages and hold their narratives very close to themselves when they're starting out, Whole30 started highlighting their followers' stories almost right off the bat.
"They even regrammed one of my posts from when I did my first Whole30," she said. "They made an effort to highlight anyone who was sharing something interesting, and I think that really endeared the brand and made it feel like it was for everyone."
Whole30 plans and recipes are available for free on its website, and the website is monetized through affiliate links with a few products and services, partner relationships with meal planning services and a paid newsletter subscription. While it does not carry outside branded ads on its website, Whole30 does have a partnership program — which has also helped boost the brand, according to Hartwig.
The brand lets other brands use its trademark to market its products for a license fee. It's like a stamp of approval for products that fit within the diet, like, for instance, sparkling water brand Lacroix or non-dairy paleo coffee creamer Nutpods. Hartwig views herself as a budding entrepreneur and has personally invested in several of these health startups, including Nutpods and Kettle & Fire Bone Broth, a bone broth startup by two high schoolers. Moving forward, that's how she sees the Whole30 brand continue to grow.
"It's not about the money or the reach; it's about serving the Whole30 community," she said.
While it's too early to say, it might be an effective strategy moving forward. Searches for "Whole 30" were up 292 percent in 2016, and popular paleo staples like chicken bone broth and grass-fed ground beef were up 268 percent and 381 percent respectively, according to search data released by the online order and home delivery service Instacart. Instacart predicts that a growing number of brands will seek to qualify for the "Whole 30 Approved" label in 2017, following in the footsteps of brands like Fatworks Oils and Naked Bacon.
"When we were starting out, our target audience was the relatively young, already fit and health-conscious community," said Hartwig. "We are now looking to take things take to the next level. Our fastest growing demographic is those between the ages of 40 and 60 years."
https://digiday.com/?p=226485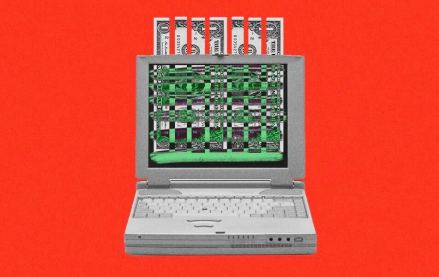 December 5, 2023 • 5 min read
Agency clients still see programmatic as an important part of their marketing budgets. But, overall, the uncertainty around programmatic could be causing them to lose confidence in online display ads as a marketing channel, and, as a result, agency clients are investing less in online display.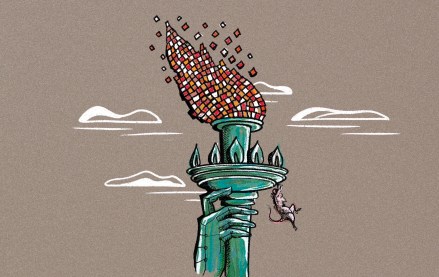 December 5, 2023 • 3 min read
There's a global AI race and different regulations in different countries might be slowing down – or speeding up – innovation. Here is a breakout of how regulations are being shaped on both sides of the Atlantic.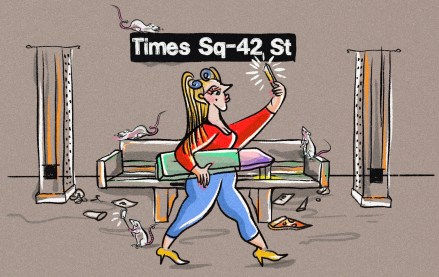 December 5, 2023 • 6 min read
Virality may mean something is simply viral within that niche rather than hitting a level like the Ice Bucket Challenge.