'Ear to the youth': How SoundCloud is pitching media buyers
June 7, 2018 • 4 min read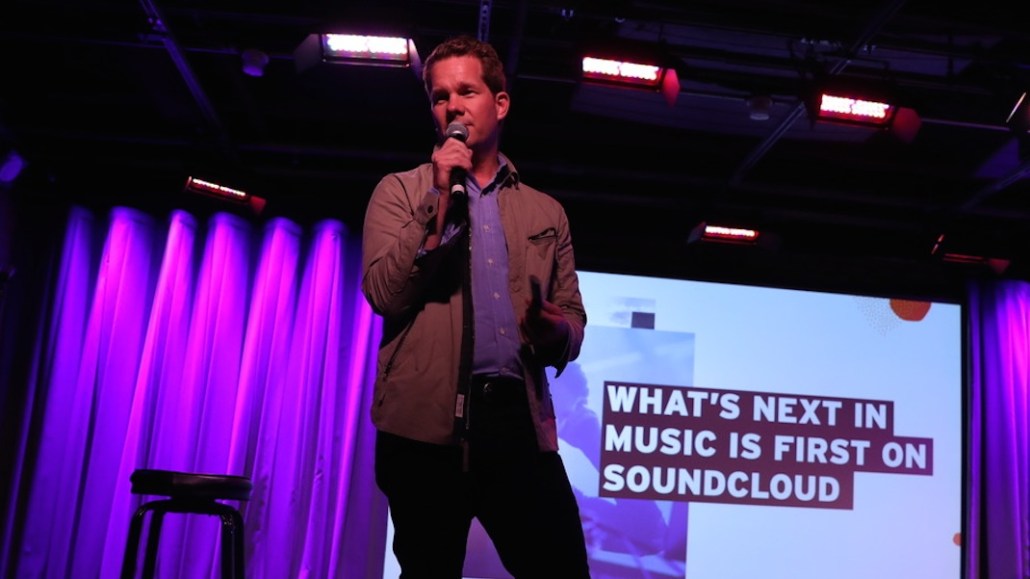 If there's one word SoundCloud wants media buyers to associate with them, it's first, and well, alive. Nearly a year ago, the music streaming service was saved from bankruptcy by a new round of funding that also included a shift in leadership. Now, the company, led by two former Vimeo executives, is launching a charm offensive to persuade advertisers to include SoundCloud in their budgets.
In SubCulture, a live music venue in a basement on Bleecker Street, SoundCloud hosted its version of a NewFront on Tuesday. There were no new shows or ad formats being pitched; rather the three-hour evening was a chance to gather and entertain about 100 media buyers. Four members of SoundCloud, including the CEO, talked about the platform as a place where emerging artists get their start and has a passionate creator community and music-obsessed audience.
"Our ecosystem is one that's very different from the other streaming platforms. We are a streaming platform, but we're built from the creators out," said Kerry Trainor, CEO of SoundCloud, who previously led Vimeo.
Advertising has existed for about four years on SoundCloud. In 2015, SoundCloud said it had 100 partners in "On SoundCloud," its invite-only tier that lets musicians, podcasters and labels take a cut of ad revenue. That program is now called SoundCloud Premier. SoundCloud offers audio, video and display ads. In its pitch, SoundCloud's sales team said that buying those ads has recently gotten easier and more formalized via new pacts with AppNexus and Google's DoubleClick. Brands also can work directly with creators via sponsorships.
For advertisers who have worked with SoundCloud on sponsorships, a big draw has been its young audience. SoundCloud touted its concert series sponsored by payments service Zelle during this year's South by Southwest conference and its show sponsored by Under Armour last year in New York City.
"I know I'm supposed to sell here, but the reality is SoundCloud was a partner for us that we knew had an ear to the youth," said Ernie Talbert, global brand manager at Under Armour. "We also felt like it was a great platform that had the equity that we don't have as a brand."
Similar to how Snapchat rivals much-larger Facebook, SoundCloud competes with far bigger platforms for attention from advertisers. Spotify, which was recently listed on the New York Stock Exchange; Pandora and Google's evolving music service are all vying for the same media dollars. At the event, SoundCloud's Trainor wasn't shy about mentioning the competition, noting that SoundCloud is still the number three streaming platform in Spotify's homebase, Sweden.
SoundCloud touted its unique relationships to artists, like G.L.A.M., also the night's performer, singer and DJ, many of whom credit the platform to their success. Two mainstream artists commonly associated with SoundCloud are Chance the Rapper and Lorde, said Megan West, SoundCloud's vp of content and community. But West's focus was on Post Malone and Lil Uzi Vert, two rappers who have more recently dominated the charts and are loyal to SoundCloud and epitomize its being-first philosophy.
Lil Uzi Vert became "the number one most-followed rapper on SoundCloud — more than Chance, more than Kanye, more than Drake," West said.
The evening had an uncomfortable moment when G.L.A.M. repeatedly told the audience to listen to her latest tracks on Spotify.
When asked if its paid act mentioning what is arguably SoundCloud's biggest competitor was awkward, Trainor repeated the statistic of SoundCloud usage in Sweden and reiterated that SoundCloud is about being first, not necessarily the biggest. (G.L.A.M. later that evening clarified that SoundCloud is where she got her start and that she still publishes there.)
While SoundCloud continues to formalize and pitch its programmatic ads, West promoted the company's native ad formats and sponsorships.
"These artists get really excited about it because they get a brand that supports their music. Our audience gets really excited because they see the artists that they love align with brands who are interested in them," West said.
Again, similar to Snapchat's pitching how its audience is unique, SoundCloud's head of global sales and partnerships Chris Blackburn argued that advertisers are missing out on potential customers if they don't buy ads on the music streaming service.
"If you're not working with SoundCloud, you're not reaching this audience," Blackburn said. "We have extremely loyal SoundCloud users. SoundCloud's audience is first to lead and first to follow."
https://digiday.com/?p=290458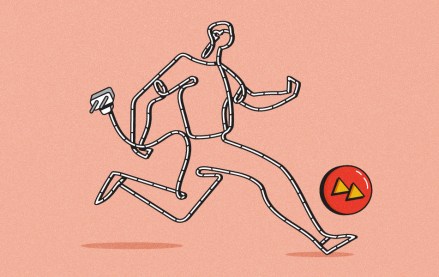 September 22, 2023 • 4 min read
Women's sports are having a moment. Brands, media companies and agencies are looking to get in on the action.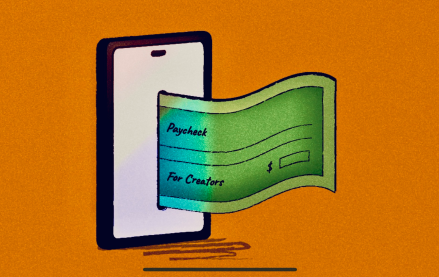 September 22, 2023 • 6 min read
The Hollywood strikes were supposed to be a game changer for many of them, but the situation hasn't quite lived up to the hype.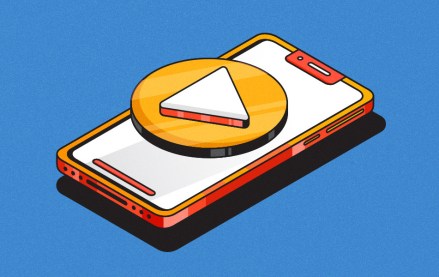 September 22, 2023 • 5 min read
Given the rise of short-form video, agencies that focus on the format, rather than specific platform expertise, will reap the rewards.