Update: An earlier version for this article featured quotes from a Dyson executive who stated that the company no longer sold products on Amazon.com. The executive's comments weren't accurate as Dyson still sells products on Amazon.com in certain markets. We have therefore amended the article and added a statement from a Dyson spokesperson to explain that the strategy outlined in the article is from the executive's viewpoint rather than the company's.
For several years Dyson had an on-again, off-again relationship with Amazon but early last year decided to pull some of its products from Amazon.com in markets across Europe, according to regional creative director for Europe, Bo Hellberg, who does not work directly with Amazon and did not receive permission to talk to Digiday.
In some markets like the U.K., France and Germany, Dyson doesn't sell products from its own store on Amazon.com, whereas in other markets like the U.S., Japan, India and parts of the Middle East, the technology company still runs its own store from the marketplace. The strategy is reflective of the hybrid approach the company has taken to where it works with Amazon in some markets, but not in others.
A spokesperson from Dyson said in an emailed statement: "The basic premise of this article is false. It is false to say that Dyson has stopped selling on Amazon – in fact, we sell with Amazon in many places around the world including USA, Japan, India, and parts of the Middle East. In Europe we operate with a "Selective Distribution System" which gives our retail partners certain guidelines for how our technology is presented to our potential owners, ensuring people get the best possible Dyson experience. These criteria are identical and obligatory for every Dyson retailer and Dyson itself without exemptions. This approach is always consistent and so we don't comment on particular retailers, nor do we reject retailers that meet the Dyson Selective Distribution Criteria. Bo Hellberg is neither authorized to speak on behalf of Dyson nor do we endorse his comments."
For some high-end businesses like Dyson and LVMH, Amazon's site may not be the right venue for selling their products online. In Dyson's case, a rival company could hijack Dyson's product listings on Amazon.com with their own. And Amazon finds it in its best interest to have multiple sellers for each product listing as this creates pricing competition and a range of choices for consumers.
Yet, Hellberg said Dyson's relationship with Amazon had become one-sided. The money Dyson spent driving traffic to its Amazon product listings ended up being a win for Amazon because of traffic that was driven to other sellers' products, Hellberg told Digiday at a Mindshare event earlier this week.
"Premium brands like Dyson and Nike are investing heavily in media, both online and offline, to build brand equity, brand preference and drive conversions," Hellberg said. Invariably, these investments end up driving consumers to Amazon's marketplace, where two-thirds of U.S. shoppers typically start their search for new products, per Feedvisor.
But building a brand while closing sales on Amazon.com isn't easy for a company.
"Now, when you're [building an Amazon.com presence], you have people searching for your product which will inevitably put them on a path to Amazon as the first port of call," Hellberg said. "But the way the algorithm works and treats brands inside that platform isn't ideal. It's an algorithm that will use a bunch of data points on each user to serve them products that won't necessarily be the brands we or a company like Nike represent."
Ultimately, Dyson's partnership with Amazon did not give Dyson's marketing executives the control they craved over their company's presence on Amazon's marketplace or products sales there. Rather, the marketing executives felt they could do as much, if not more, by instead expanding their company's direct-to-consumer opportunities with other retailers and on Dyson's site.
Amazon has tried to play nice with marketers that desire to promote and sell their products on its site: Direct sellers like Dyson have a degree of control over how products are presented as well as the data surrounding searches and product preferences. The problem is the exchange of information is always on Amazon's terms. Thus, companies with premium brands have found it difficult to build a branded experience on Amazon.com, Hellberg said.
"You can't tell the brand story the way you want … regardless of what brand you own," Hellberg said. "A middle ground would be for Amazon to enable real marketplaces to ensure an experience more consistent with the brands sold on [its] platform. That would be more attractive." Amazon should "ideally also share the data," he added.
Dyson's exit from Amazon.com in some markets came about much in the same way that Nike and Ikea pulled their products from that marketplace. Some companies are discovering that they no longer want to rely on the infrastructure provided on big marketplaces like Amazon's. Instead, these companies are aiming to create a more streamlined route to reach consumers — by partnering with retailers that are willing to help them understand shopping preferences or by tinkering with their own e-commerce sites.
"Direct-to-consumer is hard for us to do due to the challenges of distributing our product so we work with Amazon Fresh and Amazon Prime," said Jane McMillan, Warburtons' head of marketing communications, at the Mindshare event. "For us, DTC is about projects like experiential activations or by offering merchandise."
Yet, it's unlikely retail companies will exit in a mass from Amazon.com any time soon. Indeed, digital agencies like Croud work with marketers that find having a presence on Amazon's website to be valuable.
"Trust is a key issue and it's clear Amazon is keen to address well-publicized problems with counterfeiting and growing concerns about the use of sales intelligence to develop its own brand products," said Andy Siviter, director of e-commerce at Croud.
https://digiday.com/?p=358367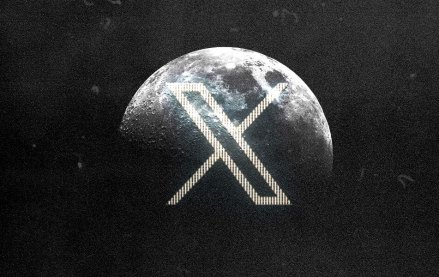 November 30, 2023 • 4 min read
In the packed DealBook conference in New York yesterday, owner Elon Musk bluntly told them to shove it.
November 30, 2023 • 2 min read
WorkTok, or CareerTok, is in full force. Combined, those hashtags on TikTok have over four billion views and it is benefiting Gen Z.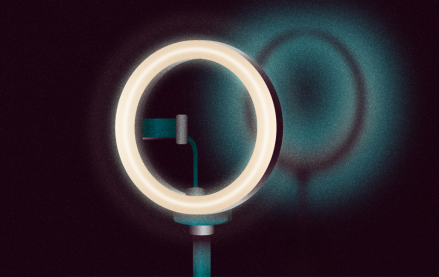 November 30, 2023 • 5 min read
In this week's Digiday+ Research Briefing, we examine how brands have been upping their TikTok investments this holiday season, how Lyft and the MSG Sphere are positioning themselves as ad opportunities beyond OOH, and how publishers are committing to building their events businesses in 2024, as seen in recent data from Digiday+ Research.