The drugstore savior: How CVS CMO Norman de Greve is rethinking transparency
March 9, 2018 • 7 min read
•
•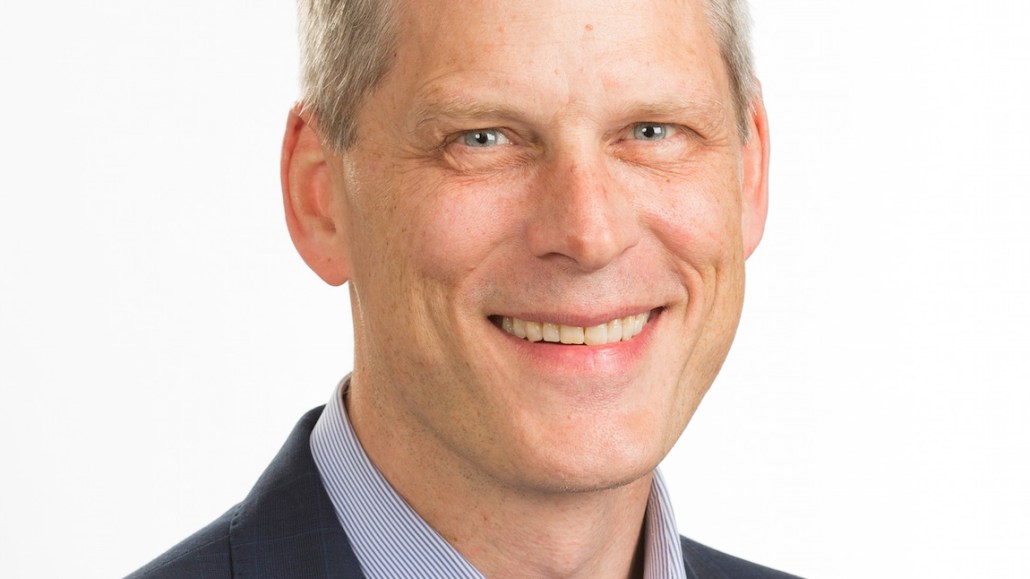 Those looking for an explanation of what a chief marketing officer really does would have been hard-pressed to find it at the Association of National Advertisers' annual Masters of Marketing conference in 2016.
CMO after CMO took the stage, talking about everything, it seemed, but their own companies: their agencies, their tech vendors, the growing power of Facebook and Google. Being a CMO, it seemed, meant being just that — a representative for the entire marketing industry.
Until Norman de Greve took the stage.
The CMO at CVS Health told the story of losing his father to lung cancer — a decision that played heavily into him accepting the job right before the company decided to quit selling cigarettes and rebrand as a "health care company."
It was a talk that attendees ranked as the year's best — not just because it was emotional but because, as one attendee later remarked, at least he was talking about his own brand. Amid all of the industry talk around viewability, metrics, platforms and more, de Greve's central focus is much simpler: the customer. It seems trite — of course, brands should care about the customer! — but to the CMO at CVS Health, it's an important distinction and a way not to lose focus.
"My job is not to be the evangelist for the story of marketing," says de Greve, 48, who joined CVS two and a half years ago from DigitasLBi. "A lot of what's happening in the marketing world is about driving the efficiency of advertising, viewability or fraud. But why can't you just start with empathy for the customer and the thing they really need?"
Taking the broad view
De Greve is championing transparency in marketing in a way unlike any of the industry's marketing chiefs are doing — by positioning himself not as the savior of the industry but as the savior of something bigger: health care in America.
That means offering a low-cost epinephrine auto-injector in the middle of the ongoing EpiPen scandal that has led to outrageous price increases for the brand-name EpiPen. In January, CVS decided to make that offering, with an additional bit of smart marketing that let customers qualify for a discount — $100 off the $110 sticker — at the cash register so they could literally see it in front of their eyes. (Most drug discounts happen at a later reimbursement stage.)
There are also smaller moves. In mid-January, CVS said it would no longer "materially" change imagery it creates for the beauty lineup in its stores — committing to not alter people's skin color, eye color, shapes and sizes. Part of this was the introduction of the CVS Beauty Mark, a watermark that will appear on authentic and unretouched photos in the store.
De Greve points to statistics that illustrate why Beauty Mark was a priority: Two-thirds of women think the media sets unrealistic standards for beauty; 80 percent of them feel worse after seeing a beauty ad.
"This is the greatest example of how we have to follow the consumer," de Greve says. "If you look at where the consumer is going, it's authenticity. The top five celebrities for young people are YouTube stars."
It's a convenient and lucrative business for CVS to make a mark in. Beauty is an $84 billion juggernaut, according to Statista. But its growth over the next decade is not necessarily in selling more concealers. It's in marketing a concept of beauty that is inextricably tied to wellness, also known in marketing circles as the beauty-belly connection. A Rodale consumer research study late last year found that wellness, of which beauty is a subset, not a sibling, will be a trillion-dollar industry by 2020. "Health and wellness" is broadly characterized as including makeup, supplements, anti-aging products and nutrition. And it has immense cultural connotations, as authenticity, inner beauty and the "whole you" start becoming much more important to consumers than something that makes blemishes less noticeable.
It's a phenomenon that's resulted in a massive shift both in the prestige space — witness Goop's newest nutritional supplement "Why Am I So Effing Tired?" — but also has incredible effects in the drugstore aisle. That's where CVS comes in. The company is on a mission to tie makeup with health with wellness with medicine, bringing together some of the bigger cultural forces that it hopes will make the difference.
"There's a lot of stuff in beauty that feels disconnected," de Greve says. "What if we drive more transparency there?"
Finding purpose
De Greve is the first of his family to be born in the United States. His parents, who are from the Netherlands, moved to the U.S. in the 1960s. Growing up in Massachusetts, he says the first thing he learned about himself was that he was an outsider. "I liked to observe behavior," he recalls of his childhood. Not having necessary guidance on American culture or customs from his family gave him a vein of interest.
He dabbled in a lot of industries: In college, he vacillated between doing architecture or physics. After, he went into finance, working at Bain Capital. ("That was the way to make it in America," he recalls thinking.)
He landed at DigitasLBi in 2001 and went through every agency acronym, including svp, vp/gd and evp before becoming president at the Publicis-owned agency's Boston and Detroit offices.
"When you get into marketing, you realize a whole function of account planning," he says. "I sort of felt like being a psychologist for businesses."
De Greve joined CVS as the company began to roll out its plan to stop selling tobacco and cigarettes. In September 2014, the company became the first national retail pharmacy chain to stop selling the product. The reason, at least the one it gave, was that selling tobacco conflicted with its ultimate mission, which was to be a health care company.
If CVS was going to be a health care company, it needed to stop selling tobacco. De Greve was sold. He says he was brought in because of the "purpose-driven" nature of the company and its potential impact. CVS has 10,000 locations — and big ambitions. "When this company does something, it affects health care in America," he says.
For de Greve, whose father died when he was 7 years old, it was a personal story. And it was made more personal by the fact that he now also has a 7-year-old son. "The purpose was a way to unite functions and entities," he says, "to give everyone the same way to think and behave. Tobacco was the symbol of that."
He's talking internally — CVS was making moves to become a real player in health care, a move that will get a boost in the arm thanks to its proposed acquisition of health insurer Aetna for $69 billion.
But first, the studying: Health care is a complex industry, with myriad regulations. For de Greve, who had been at DigitasLBi for over a decade, he felt like he had built shortcuts in his head. But once he got to CVS, it was a different ballgame. He pored over health care documents and news at night. "It took time to soak in."
It did. Within a year of CVS quitting tobacco, there was a 1 percent reduction in cigarette sales in all states where CVS had a 15 percent or greater market share. And a study by the CVS Health Research Institute found that the average smoker in those states was buying fewer cigarettes as well.
There have also been other moves: De Greve has pushed to bring healthier options, from almond milk to yogurt, into CVS stores. The company no longer carries sunscreen with a sun protection factor of under 15. "Lots of people are doing altruistic things, but I know that for many, marketing feels like gimmicks and not purpose-driven action," de Greve says. "We have to connect that mission with actually doing something different."
That's what brings us to the CMOs. For de Greve, the biggest challenges are de rigueur: Marketing is a difficult industry, there are many options, the TV world is petering out; it's unclear what will happen once TV does finally become less effective. But de Greve is insistent that his job not be conflated with "running advertising."
The job is much simpler: "I'm here to represent the voice of the customer."
https://digiday.com/?p=278847
December 8, 2023 • 3 min read
For Atlas Creative, expanding into Roblox is not solely a play to scale up. The company believes there are concrete benefits that will come with having a hand in multiple metaverse platforms.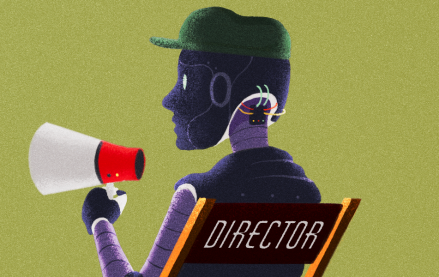 December 8, 2023 • 5 min read
Since ChatGPT became a breakout hit, the names of numerous AI companies and products have entered the cultural vernacular.
December 8, 2023 • 4 min read
Even as linear TV ad spend declines, 23andMe is reinvesting in the channel to boost brand awareness.