Digiday Research: Cost efficiencies are driving media buying in-house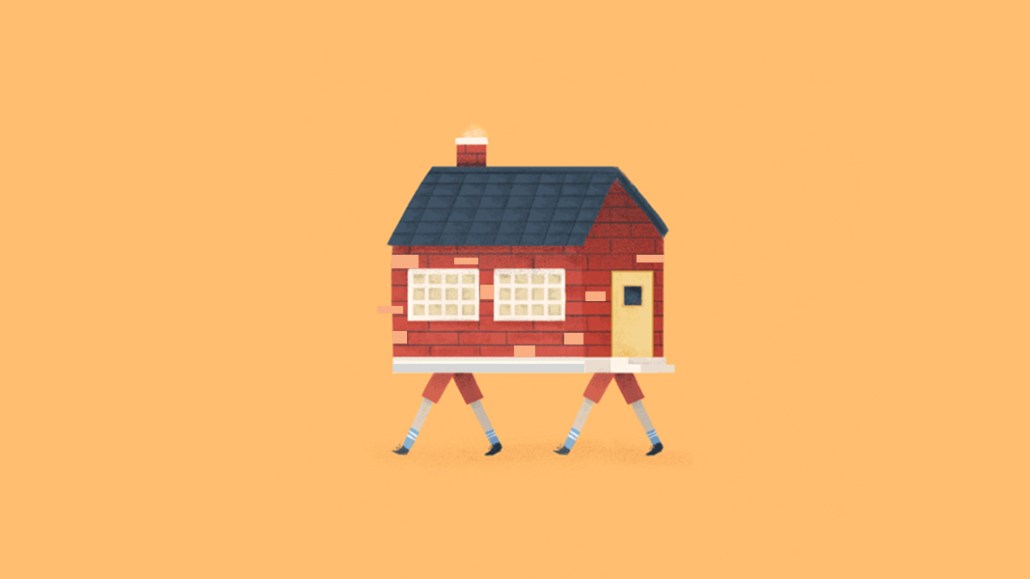 Key takeaways:
Half of marketers believe they can save money on media-buying by using in-house resources

Forty-five percent of marketers believe in-house buying could result in greater control over campaigns
A growing number of companies are now taking some media buying functions in-house amid a prevailing sense of distrust and a lack of transparency in digital ad buying. According to marketers surveyed by Digiday, however, the primary motivation for going in-house isn't increased transparency or trust, but the prospect of greater cost efficiencies. Only 21 percent of marketers said they were taking media buying in-house because they lacked trust in their media agencies or trading desks.
Agencies often try to prevent clients from taking media buying in-house by arguing they can purchase ad inventory at lower rates because they aggregate spending from multiple clients. Despite that, companies are finding the money saved from improved efficiencies with in-house buying to be substantial. Just by conducting a quarter of its ad buying internally, Pernod Ricard said it saved $71.5 million in the first half of 2017.
In-house media buying also means marketers can often deal with and pay fewer middlemen. A study by WARC found that only 40 percents of marketers media budgets reach publishers. By reducing the work done with agencies and their partners, brands limit their exposure to hidden rebate costs and other markups.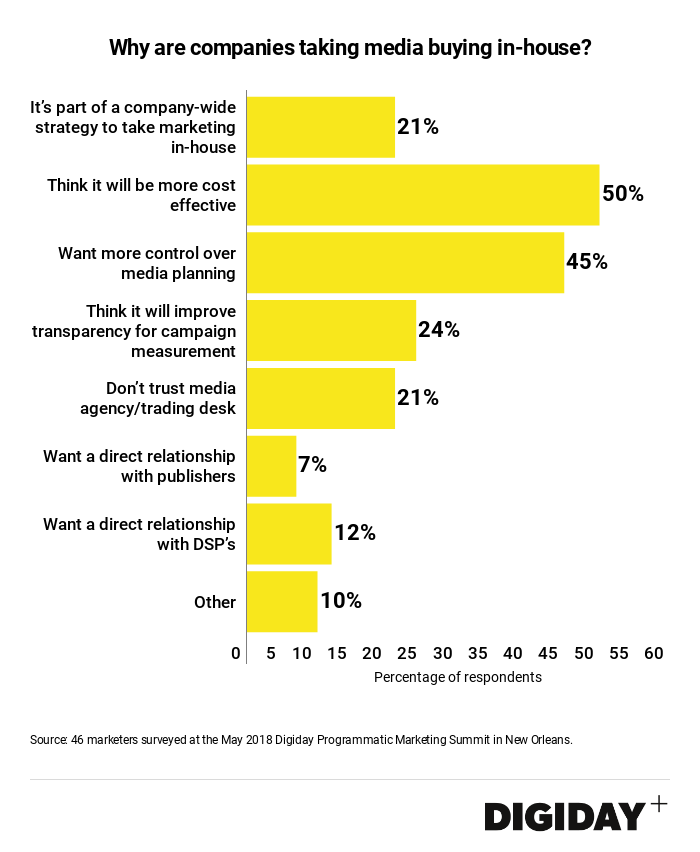 Another motivating factor for brands to take ad buying in-house is greater ownership over planning. Forty-five percent of the marketers surveyed claim it a key consideration. Part of the issue companies face when they hand off responsibility is that communication breaks down, meaning campaigns can be run without the client's permission. Taking control over media buying can also lead to faster campaign execution. The New York Times was able to ideate, plan and launch campaigns in weeks thanks to its 20-person in-house media team, for example, whereas its competitors were forced to plan a year in advance with their agencies.
https://digiday.com/?p=297188