'Doubling down': Inside the 49ers social and digital rush to replace lost in-stadium marketing dollars
September 22, 2020 • 4 min read
•
•
Fans of the San Francisco 49ers will see a roughly 25% uptick in branded content across the team's social channels over the course of the NFL season this year. That's because of the coronavirus pandemic, of course, as the team is transitioning advertising from brand partners that's typically appeared in stadium to its social and digital channels.
Without the ability to deliver ads to the 70,000 fans who attend games in-person at the team's stadium — there are eight home games planned for this season — for the foreseeable future, the 49ers have had to pivot to focus on digital and social channels. While the in-house marketing team was already working to grow those channels, the loss of in-person fan engagement has crystalized and accelerated the need to do so now.
"It's a huge hit not to be able to have local revenue, which primarily is driven through ticket sales, concessions, some merchandise and local partnerships," said Alex Chang, CMO of the 49ers. "There are some things we're trying to do to close the gap but we probably never will. What we're more focused on from a marketing standpoint is doubling down on social and digital as a way to engage fans."
It's unclear how much the 49ers will invest in doubling down on its social and digital channels. The team did not immediately respond to a request for clarification as to the increase and Chang declined to specific how much the 49ers spend on marketing. Per Kantar estimates, the 49ers spent $1.3 million on paid media (excluding social channels as Kantar doesn't track social spending) in 2019.
"Our stadium holds 70,000 people, but we have tens of millions of fans," said Chang, adding that fans attending games in-person drive direct bottomline revenue but the millions of fans outside of the stadium are "still part of what makes our brand so strong."
Over the course of the season, the 49ers will work with the corporate partners including Jack in the Box, Levi's and Toyota, among others, who would've had on the ground activations at the stadium to transition those to social and digital channels. For example, promotion of its partnership with Jack in the Box — if the 49ers score two touchdowns during a game then the next day fans are able to get a free burger with the purchase of a soft drink — typically ran in-game over the jumbotron but now will transition to the social space this year.
As for revenue, Chang said that "it's not about driving additional revenue from our partners; it's about continuing to provide them value given their existing investments in our team."
When it comes to social and digital channels, the 49ers are focused primarily on Instagram, Twitter and Facebook, but also have profiles on TikTok and Snapchat as well as YouTube. Instagram is "probably our best performing channel from a reach and engagement standpoint followed closely by Twitter," said Chang. The in-house marketing team will typically customize the content so that it is native to the particular channel or platform it will post on.
Shifting focus to digital and social channels makes sense to digital agency execs.
"Pro teams rake in millions of dollars a year from in-stadium advertising," said Katy Wellhousen, senior account director at influencer marketing agency RQ. "With many NFL teams not allowing fans to their games for the foreseeable future, a large piece of advertising real estate is very simply, wasted space. Teams now have to rely on their properties that fans will see — in-stadium ads at field level that will be in view of the camera, co-branded merch and their digital properties."
Brendan Gahan, partner and chief social officer at Mekanism, believes this shift was bound to happen: "In many ways this push to branded content and social media is an acceleration of what was inevitably going to happen," said Gahan. "Covid has accelerated digital adoption. What was going to take ten years happened in two months. Adopting a social first advertising approach will allow the 49ers to provide more value to the brands they work with. They'll be able to provide more data, more targeting and, most importantly, better results."
Aside from the shift to focusing brand partnerships onto digital channels, the 49ers also recently unveiled a new brand campaign, "Faithful to the Bay," which is meant to be a "rally cry to unite fans," said Chang. For the campaign, the 49ers will mostly use owned media channels rather than paid. When it comes to paid media, the team typically does so to "drive ticket sales, but that's not really happening right now," said Chang.
While much of the focus on social and digital channels has happened because of the coronavirus pandemic, Chang expects that the "channel testing and tactics" employed in recent months will continue. "There's definitely an opportunity when things get back to normal that we'll continue doing a lot of what we're doing now simply because it's working," said Chang.
https://digiday.com/?p=378390
October 3, 2023 • 2 min read
•
•
In episode four of the "Is This The Metaverse?" narrative podcast, Glossy international fashion reporter Zofia Zwiegliska spotlights the brand opportunity when it comes to fashion in the metaverse.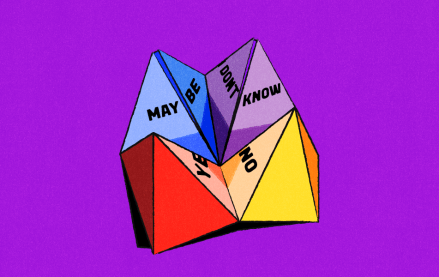 October 3, 2023 • 5 min read
•
•
Overall there's more due diligence from marketers when it comes to influencer marketing efforts now, according to marketers and agency execs, who say that there's been more rigor over the last year, and especially over the last six months.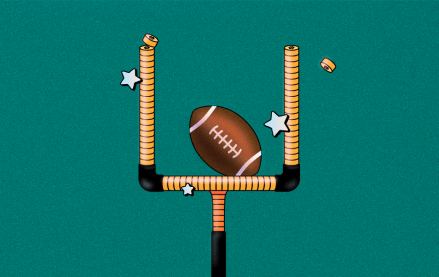 October 3, 2023 • 3 min read
•
•
The collaboration between the Los Angeles Rams and Snapchat goes back to 2020 as the Rams made became the first NFL team to conceive a Snapchat AR experience, affording fans the opportunity to virtually wear the team's recently unveiled uniform.