Job hunting can be a soul-sucking experience, especially in the competitive agency world. Even though agencies are constantly hiring, the talent pool is big and everyone is trying to figure out how to stand out from the crowd — just look at the popularity of wacky agency resume stunts.
If you are fresh out of school or you are trying to transition into the agency world from another field, the agency job hunt can be especially discouraging when job postings include requirements of "3-5 years of experience" for a particular role.
"I've been using LinkedIn, Mediabistro and Indeed for my job search, and I've also looked on specific agency sites for open positions," said one agency job seeker who's been looking for about two months now. "I'm generally a pretty optimistic person so I've been in good spirits, but it has definitely been difficult."
Digiday spoke to heads of talent and hiring at agencies to get some insight into the hiring process — and to share some advice on how to go about getting that coveted agency job.
Want to enhance your job-seeking game? Check out these agency job seeking do's and don'ts.
Do network
"A lot of it is being in the right place at the right time," said Helene De Vries, chief talent officer at MRY.  "So to put yourself in that position you have to do a lot of outreach and in many ways be a polite stalker." De Vries recommends that job seekers go to events to make new connections and to ask people for just 10 minutes of their time for coffee.
Don't harass people
However, there is a fine line between putting yourself out there and being overzealous.
"Don't send emails to everyone in the company that you are interested to come work for us," said Jennifer Remling, svp of talent at R/GA. "People get annoyed — it seems desperate versus thoughtful. Be cautious about who you send your info to; don't just spam everyone in the company or all of the recruiters on the team."
Do your homework
As De Vries shared, she recently had a call with a qualified and experienced candidate who responded to a job posting but didn't know anything about MRY specifically.
"It's so damn obvious, but make sure you have a rationale for why you are targeting that person or that agency — that is actually a differentiator," said De Vries.
Similarly, Hannah Lindsey, East Coast recruitment director at Huge, stressed being prepared with the right questions and responses for the specific agency and person you are speaking with.
"No matter who's interviewing you, make sure to do your homework and go into the meeting with carefully thought-out questions," advised Lindsey. "You should be comfortable with not only the individual's background and role at the agency but also the agency itself. Knowing the core capabilities, client roster and differentiators will ensure that you sound educated, informed and interested in the company."
Do use LinkedIn
"LinkedIn is a great tool to look inside a company and see who the recruiters are," said Remling. "A lot of the recruiters at agencies are aligned by discipline, so I would reach out directly to the correct recruiter."
Do be concise
Cover letters and resumes are still an important part of the hiring process, but they shouldn't be overdone. As Remling put it, "don't put some long manifesto about yourself — it won't get read."
"I barely look at cover letters," said Remling. "Keep it short, high value. Make your point very, very quickly and reference people that you know at the agency."
Do know how to craft your experience for the position
This is especially important for people trying to transition into advertising from other fields or are fresh out of school. All of the hiring managers stressed being able to talk about past experiences and highlighting why those experiences are helpful to the advertising role.
"Craft a story about why you belong in advertising and at Deutsch," said Genae Gerson, HR manager at Deutsch New York. "You can craft how your experiences relate even if it's not direct agency experience. One of our most successful account executives came out of law, and he crafted how his duties as a paralegal would help him here."
Also, if you don't have relevant experience, go out and get some. De Vries recommends getting some part-time gigs to add to your resume, or relevant pro bono work.
Don't rely on online job postings
All of the agency recruiters admitted the value of being referred by someone within the agency. "I will always take a look if someone at MRY puts their neck out for someone and refers them," said De Vries.
It's too easy to get lost in an online job posting database, as Remling explained, so it's important to always actively be putting yourself out there and not just responding to online job postings.
"People who get referred in are always at the top of the pile — getting your resume in front of people you know in the businesses is definitely the quickest route," said Remling. "Don't rely on job postings to get you in the door — I would say 90 percent of people we don't end up talking to from job postings."
Another good way to know which agencies to approach is by keeping on top of the business.
"Stay up to date with the industry publications, see who is winning the business," advised Gerson. "If an agency wins a new client they are likely to be hiring."
Do brag — but not too much
It's important to be confident and present yourself and your experience in the best possible light, but don't go overboard.
"While we look for extraordinarily talented folks, it's important to us that employees have a sense of modesty," said Lindsey. "Yes, brag about your work and your incredible accomplishments — we love it! Just don't be obnoxious about it."
Do be persistent
"Persistence and a friendly follow-up always help," said Lindsey. "We just hired someone who we interviewed three months ago because he kept reminding us – in a charming, low-pressure way — of his continued interest in Huge. As soon as an appropriate role became available, we hired him."
Don't forget to say thanks.
Apparently people are forgetting their manners these days.
"Always send a thank-you note following an interview," said Lindsey. "So few people do it these days, so it really comes across as a grand gesture when done well."
Also, if you are running late for an interview, say something.
"It's New York, people get stuck on the subway — it happens," said Gerson. "I've had people call me right when they get off of the subway to apologize and say they are on their way, which is fine, but I've also had people come late and say nothing."
https://digiday.com/?p=71537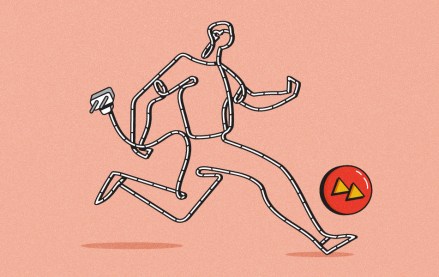 September 22, 2023 • 4 min read
Women's sports are having a moment. Brands, media companies and agencies are looking to get in on the action.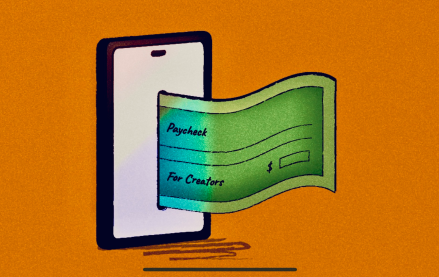 September 22, 2023 • 6 min read
The Hollywood strikes were supposed to be a game changer for many of them, but the situation hasn't quite lived up to the hype.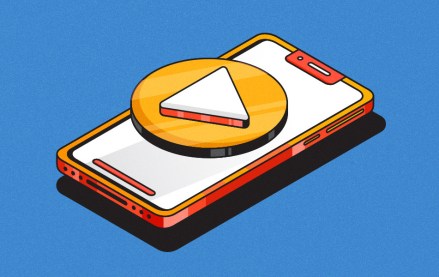 September 22, 2023 • 5 min read
Given the rise of short-form video, agencies that focus on the format, rather than specific platform expertise, will reap the rewards.