It's no wonder the digital media elite often say the darnedest things — 2013 was a rollercoaster of a year for many of them: Amazon CEO Jeff Bezos and eBay founder Pierre Omidyar both added "media baron" to their resumes. Oreo wrote a Super Bowl tweet that launched a thousand embarrassing real-time marketing campaigns. Twitter went public, and so did a handful of ad tech companies. Publishers got increasingly interested in programmatic ad buying, agencies became newsrooms and news publications became agencies.
So in this crazy climate, you could forgive some of the industry's players for sometimes sounding a bit, well, crazy. Here are the more quotable moments from the past year. From celebs and execs on down the stream to the rest of us, it seems that everyone had something special to say in public. So enjoy our, uh, favorites:
"We're pleased that we remain fully penetrated among teens in the U.S."
Facebook CFO David Ebersman's poor choice of words during an earnings call. In his defense, Ebersman was likely pandering to his audience. "Penetration" is Wall Street parlance for market share.
"[Your writers] write these pieces about meaningless startups, meaningless apps and meaningless companies."
Gawker CEO Nick Denton squelched rumors about a possible merger with Business Insider when he chastised the website's very editor-in-chief, Henry Blodget, in an onstage interview.
"Digital [advertising] is now larger than TV."
A wildly off-the-mark claim made by Henry Blodget in this slide presentation.
"I have as big of an ego as it gets, but I have, stunningly, a lot of humility considering some of the accomplishments I've had."
VaynerMedia founder and CEO Gary Vaynerchuk at his most Vaynerchukian in this New York Times profile on him.
Tech managers spend as much time worrying about how to hire talented female developers as they do worrying about how to hire a unicorn.

— Pax Dickinson (@paxdickinson) May 14, 2012
It's tweets like these that got Pax Dickinson fired from his position as Business Insider's CTO.
"May I so boldly suggest that this Thanksgiving, we focus on one-on-one conversations, instead of broadcasting our lives to the masses."
Randi Zuckerberg, sister of Facebook CEO Mark Zuckerberg, and former marketing chief of the social network, urging us all to stop using the networking site that made her rich.
"We couldn't be happier with our [Storyboard] team's effort."
David Karp, Tumblr founder and CEO, announcing that he would be terminating Tumblr's long-form "Storyboard" experiment — and the entire team behind it.
"You guys are more talented than anyone in the Tumblr office or in Palo Alto or Sunnyvale. We're constantly in awe, constantly in service."
Karp, attempting to charm ad execs in Cannes this past summer — a marked evolution in his stance on advertising, at least as expressed in this 2010 Los Angeles Times profile.
"He sells all this shit product to everybody, his whole thing is based off of selling shit product."
Kanye West, who lambasted Zappos CEO Tony Hsieh in an interview with Bret Easton Ellis on the author's podcast.
"Yes, it's true that we sell sh-t product. Check out this link."
Hsieh's deft response in an email.
"It took a woman to actually do something about the lack of women in creative departments."
Cindy Gallop, former chair of the U.S. branch of advertising firm Bartle Bogle Hegarty, on female ad pioneer Kat Gordon.
"This 'oh let's hug it out' without taking any responsibility is exactly the problem. … We are not silly irrational little girls. We are running a serious business with investments from the biggest VCs in the Valley."
Sarah Lacy, PandoDaily editor-in-chief, wrote this in an email about an improperly hung sign. 
Progress requires change. Change demands truth. Truth hurts before it inspires. Thus, there is no progress without pain & inspiration.

— rei inamoto (@reiinamoto) July 3, 2013
Rei Inamoto, chief creative officer at AKQA, tweeted what can only be called a Rei-ism.
"Choose your agency carefully, then start your own."
Emma Cookson, chairman at BBH New York, on being a woman in advertising.
"An asset with optionality."
AOL CEO Tim Armstrong dug deep into the MBA phrasebook to describe Patch, the local news service he's championed despite that it's a $200 million money pit.
"I don't care what the press says, I don't care if people leak information."
Armstrong said this on a conference call seconds before firing Patch creative director Abel Lenz for taking a photo of him. The audio was subsequently leaked.
Image via Flickr
https://digiday.com/?p=58583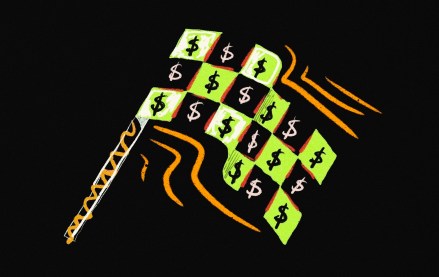 September 26, 2023 • 3 min read
With three Grand Prix races in the U.S. this year – Miami this past May, Austin in October and Las Vegas in November – the interest from U.S. marketers in Formula One has increased this year, according to agency executives, who say they expect that growth to continue next year.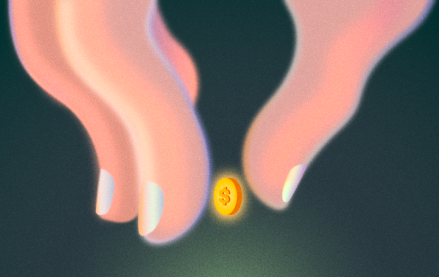 September 26, 2023 • 6 min read
A Digiday+ Research survey found that brands and retailers report using Facebook less over the last few years, all while the platform's value to their revenues and brands has increased.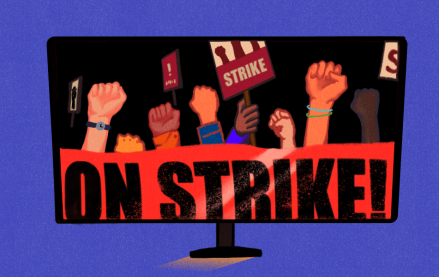 September 26, 2023 • 5 min read
The timeline for a return to business as usual – whatever that may mean now – is yet to be determined.