There are always weird, ridiculous and lame things happening in the digital media industry that are ripe for making fun of. We've decided to try out a new feature, "Fail of the Week," to showcase these very ridicule-worthy fails each week.
Vote for the fails you think is the worst in the poll at the bottom. Also, if you see a fail during the week, tweet me a link.
1. Terry Kawaja Nascar sponsor suit
Luma Partners founder and CEO Terry Kawaja borrowed a look from Nascar racers for his company's Digital Media Summit this past week. For the event he sported a jumpsuit with all of the event's sponsors. This is almost as ridiculous as beardvertising.
Had an amazing time at @tkawaja's #DMS13 conference today. How amazing? This amazing: twitter.com/kevinweil/stat…

— Kevin Weil (@kevinweil) May 22, 2013
2. Who stole Jif from whom?
The inventor of the GIF Steve Wilhite recently clarified the pronunciation of everyone's favorite moving graphic: "It is a soft 'G,' pronounced 'jif.' End of story." This inspired BBH creative Tim Nolan to tweet out this clever GIF using the Jif peanut butter logo. The peanut butter brand proceeded to tweet out the very same image the next day without giving Nolan credit, which Nolan wasn't too pleased about. But technically he did use their logo without the brand's permission. He will apparently settle for some peanut butter, though.
@jif @thewebbyawards nice to see take my creative from yesterday and run with it. twitter.com/tim_nolan/stat…

— tim nolan (@tim_nolan) May 22, 2013
3. Nutella shuts down Nutella appreciation day
What a bad call. What brand wouldn't want fans who are so genuinely in love with its product that they took it upon themselves to create a national day to celebrate it? Oh, apparently that would be Nutella. The hazelnut spread brand sent a cease and desist letter to the creator of World Nutella Day.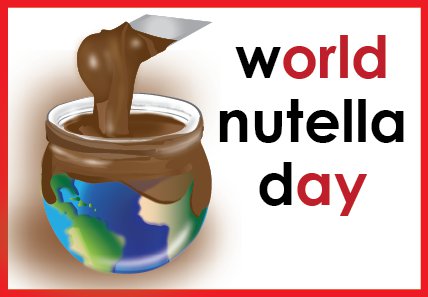 (Image via World Nutella Day Facebook page)



Image via Shutterstock
https://digiday.com/?p=39408