It's Christmas morning for the nation's brands, who will spend the day eagerly trying to one-up on another before, during and around the Super Bowl.
Welcome to Digiday's 2016 Super Bowl live blog, our annual tradition where we rate brands' digital activity during the big game. See our Super Bowl coverage leading up to today here.
This year, we rated some off the worst off-screen fumbles and touchdowns — and got frustrated at the record number of brand-on-brand tweets. Read on for a reverse-chronological look at how the night went down.
10.15 p.m. T-Mobile has been pulling no punches all Super Bowl, so it's nice to see Verizon's got some backbone. B+
Still waiting to see T-Mobile's new ad? Maybe it's because you have T-mobile. #getabetternetworkhttps://t.co/BD4FLZbd3T

— Verizon (@verizon) February 8, 2016
10.06 p.m. When the score is 24-10 in an overall pretty lackluster game, this kind of brand #content is a pretty good idea. B+ for Barkbox.
Interception, Peyton Manning… #SB50 #SuperBowl pic.twitter.com/JsRQOddZiJ — BarkBox (@barkbox) February 8, 2016
9:58 p.m. Trojan is reminding all Broncos and/or Panthers fans to wear condoms tonight, unless they want their children in a future NFL Super Bowl babies ad. B+
If the best offense is a great defense, the best defense is a great condom. #JustSayin. #TrojanBigGame

— Trojan Brand Condoms (@TrojanCondoms) February 8, 2016
9.53 p.m. The lawyers from the Drake-starring T-Mobile ad now have their own Twitter account. The ad's popular; let's hope the account is as well. Grade: A (Unless they end up sucking at Twitter.)
Our @Drake ad is the jiggiest but they def left out the best part! BEWARE: Data charges may apply! #YouGotCarriered https://t.co/ge5MlA1CS8

— Carrier Lawgic (@CarrierLawgic) February 8, 2016
9:51 p.m. Meanwhile, in this corner, KFC's still trying to figure out how comedy and Twitter work. Grade: WTF?
Wow! What a catch! Get my Nashville Hot! It's a mouth play that'll score a touchdown in your mouth end zone! -ColTweetBot — Colonel Tweet Bot (@kfc) February 8, 2016
9:43 p.m. In a rare move, here's a brand not talking about the Super Bowl (or to another brand). Brands aren't people, people!  A+, because at this time of night, who cares.
Sunday night Fro-Yo is basically a weekend do-over. — 16 Handles (@16Handles) February 8, 2016
9.40 p.m. As the thirstiest Super Bowl advertiser this year, Esurance is on track to hit 1 million tweets by the end of the game, according to Spredfast. C+
Bundle your auto + home coverage = save. Think of it like running the option. #EsuranceSweepstakes #SB50 pic.twitter.com/X9e3J5OPRr — Esurance (@esurance) February 8, 2016
9.38 p.m. Wieners win. Heinz takes social media by storm thanks to "Meet the Ketchups," with 8,000 tweets in the first six minutes after its ad aired. 9:23 p.m.: Budweiser did away with its puppy this year, and it seems like no one misses it more than LG. C
.@Budweiser, we think we have something of yours (and he's never looked better). #ActLikeIt #SB50 pic.twitter.com/tSM14z5UZv — LG Electronics (@LGUS) February 8, 2016
9.15 p.m. While brands are eyeing everyone's attention online, one man on the field is getting it all without having to try at all. Super Bowl 50 head referee Clete Blakeman is turning out to be quite popular on Twitter. 
@gannicusb clete blakeman is damn hot though — Aine King (@AKrocksyouroll) February 8, 2016
  8:59 p.m. Alright, Coca-Cola and Avocados from Mexico, we're getting a little sick of your a little-too-obvious flirting. F
Hey @CocaCola! We can meet all year round! #AlwaysInSeason #AvosInSpace #SB50 @CA_Avocados — Avocados From Mexico (@AvosfromMexico) February 8, 2016
8:51 p.m. Esurance thought it was going to get a one-up on Doritos with this crash-y tweet, but looks like Doritos has its social media team working overtime. Burn. C
You got a policy for changing the ad game forever? #Doritos #SB50 https://t.co/uIFcECqwse — Doritos (@Doritos) February 8, 2016
8:35 p.m.: Wow, wonder if Snickers had this planned or anything! As soon as Beyoncé appears, the brand tweets this. C
.@Beyonce satisfying #formation. pic.twitter.com/WXveMv99qe — SNICKERS® (@SNICKERS) February 8, 2016
8:30 p.m.: Lock the doors: Scientology bought a regional ad that ran in select cities, just like last year, and people are freaking out because it was, not surprisingly, creepy:
Scientology with the big ad buy! I gotta get into real estate/religion — Sarah Silverman (@SarahKSilverman) February 8, 2016
Here's the ad. 8:25 p.m.: Oh, it's halftime, in case you weren't aware:
For the non-sports fans watching tonight: this is your party moment! #halftime #SB50 #CARvsDEN pic.twitter.com/uv13tPu0O9 — Party City (@PartyCity) February 8, 2016
Halftime: the #SB50 version of a reminder to move. — Fitbit (@fitbit) February 8, 2016
Who will star at halftime? Guac, of course! #SB50 #AvosInSpace pic.twitter.com/NefhVTQJfR — Avocados From Mexico (@AvosfromMexico) February 8, 2016
8:20 p.m.: Twitter COO Adam Bain has been a good company man tonight. He's filling his timeline with eye-rolling positivity about the app, pounding his chest about how great Twitter is at real-time marketing and live events. While Twitter does have an advantage over Facebook because of its speed, it's starting to get enough. Enough, Adam; you're going to tucker yourself out, and it's not even halftime. Save it for a Moment.
#KeepPounding Twitter with the entries https://t.co/Ei9OpFCGWF — adam bain (@adambain) February 8, 2016
7:50 p.m.: Here's some masterful trolling from Pabst Blue Ribbon over Seth Rogen's Bud Light ad. For the record, Rogen drank PBR in the movie "Neighbors" but doesn't appear to formally endorse it.  A
Before he was paid to join a party… pic.twitter.com/X2ldX4isiI — Pabst Blue Ribbon (@PabstBlueRibbon) February 8, 2016
7:45 p.m. Moments after Carolina Panthers' Jonathan Stewart scored a touchdown, he celebrated appropriately with a dance that gave everyone flashbacks to "Grease: Live," the musical that aired on Fox last week. The show agrees. A
#Panthers touchdown = time for a hand jive #SB50 pic.twitter.com/tZh84kEgzf — New York Post (@nypost) February 8, 2016
7:45 p.m.: Apartments.com's ad with Lil Wayne showing him cooking dinner for a character playing George Washington is catching the Internet's attention — and not for good reason. People seem to think it's racist:
Okay is it just me or did Lil Wayne look like a watermelon smiling slave in that Super Bowl commercial? — D-KOMPOSE (@DKOMPOSE) February 7, 2016
But, according to TMZ, a source "very close" to the rapper said people to need to chill out and that it's not racist at all. So, OK.
7:30 p.m.: As we reported Friday, it looks like Mountain Dew's "PuppyMonkeyBaby" ad is the Internet's least favorite spot, garnering nearly 30,000 tweets with 30 percent of them being negative, Amobee Brand Intelligence tells us. 7:16 p.m.: Over on Snapchat Discover, BuzzFeed and Vox are making the same nerd jokes. Both publishers featured the hilarious and ingenious "Superb Owl" wordplay in their Snap stories. Who did it better? BuzzFeed — it owns the mindless content game, after all.
7:09 p.m.: Swiping through Tinder during boring parts (the football)? The app is giving users an extra "Super Like" — a feature that lets you tell someone you're *really* interested in them by swiping upwards, and you can only do it once a day — tonight. If football gets you feeling romantic, head to Tinder? A
oh ok pic.twitter.com/z7CLLDKT9X — Evan Connors (@evcon) February 8, 2016
6:50 p.m.: Job-seeking site Monster.com used SoFi's on-air Super Bowl spot to toot its own horn by posting that company's current positions, hoping people will take a break from watching the game to look for a job. B
We imagine that if you want to work for @SoFi, you need to be great: https://t.co/nHYNS17Ejd #SoFiGreat #SB50 — Monster (@Monster) February 7, 2016
6:45 p.m. As Twitter lights up with brands commenting on everything Super Bowl — from the coin toss to Lady Gaga's National Anthem — Facebook's feed is void of brand voices. Super Bowl, Lady Gaga, and Puppy Bowl are all trending on the platform, but it's all articles and updates from the average user. While Facebook's video still pull tons of views for brand ads (about 178 million Super Bowl ad views before the game came from Facebook), Twitter is the go-to place for real time talk. (Which might explain why Twitter exec Adam Bain keeps tweeting about it.)
Retweeted without comment… https://t.co/z7QJmkDjqo — adam bain (@adambain) February 7, 2016
6:36 p.m.: Butterfinger is trying to ride Taco Bell's momentum. Too bad the fast food chain already said the new menu item would be a quesalupa. Also, a Butterfingerito sounds disgusting. F.
Please, please @TacoBell… Let it be a Butterfingerito! #BolderThanBold pic.twitter.com/XhlwOHe1Vr — Butterfinger (@Butterfinger) February 7, 2016
6:30 p.m. Wix.com delivered this pretty, patriotic GIF right as Lady Gaga began to belt the National Anthem. A
Phone's on silent. All eyes and ears on @ladygaga. Pre-anthem goosebumps #SB50 #StartStunning pic.twitter.com/m8u1J4r4S3 — Wix.com (@Wix) February 7, 2016
6:28 p.m.: Charmin's kicking off the game with a little bit of potty humor, delivered by a bear bottom. C.
We call tails. Just sayin'. #SB50 pic.twitter.com/w4PWq7V46N — Charmin (@Charmin) February 7, 2016
6:20 pm: Interesting real-time stat from AT&T. Lots of people used lots of data during the Super Bowl, who would've imagined. B
Wings, pizza & tailgate selfies. While tailgating, AT&T customers used enough data to share 5.8M pics on social. pic.twitter.com/rb9hi1dfgV — AT&T (@ATT) February 7, 2016
6:05 pm: Brand-on-brand action, our favorite. Here's the first of many, between Doritos and Apartments.com. Imagine searching the #apartment hashtag. Nope. F
@Doritos Awesome #apartment search & #MovinOnUp? https://t.co/6sKLaBP2vp pic.twitter.com/Ua25TDPBs4 — Apartments.com (@apartmentscom) February 7, 2016
5:55 p.m.: Just in case your party is already lame, here's a commercial bingo card from (weirdly?) SiriusXM. It doesn't bode well for Avocados from Mexico, judging by the lack of a logo. D   Get in the competitive spirit w/ #SB50 commercial bingo! Cards for your party guests here: https://t.co/bJbFG5Svxv pic.twitter.com/39Qs9Ro2Te — SiriusXM (@SIRIUSXM) February 7, 2016 5:45 p.m.: Twitter has a Moments tab dedicated to the Super Bowl ads just in case you didn't see the ads all over Facebook, YouTube and on television before this. It's easier to find this than YouTube's AdBlitz channel, but the auto play is a drag.  B 5:30 p.m.: #PuppyBowlSubaru begins: If you're already sick of football, programming alternatives include the Puppy Bowl on Animal Planet. Influential and Internet-famous dogs are participating in a "Tail-Gate" sponsored by Subaru — and reruns air all night. Grade: A (for adorable).
Training up for the big game! Show me how your dog is preparing using #PuppyBowlSubaru! @subaru_usa #partner pic.twitter.com/3kKysxTVEv — jiff (@jiffpom) February 7, 2016
5.17 p.m. Never one to let an opportunity pass, T-Mobile CEO John Legere is trolling Verizon's subpar speeds at Levi's stadium. Verizon spent $70 million on network improvements for the Super Bowl. Awkward. According to Rootmetrics, which tracks network coverage at major venues, Verizon is still coming in No. 1 at the stadium. But for pure troll, this gets an A+.
Looks like @verizon spent that $70M to come in second at #SB50. ;) #TMobile #FTW pic.twitter.com/npEw8kvWCc — John Legere (@JohnLegere) February 7, 2016
4 p.m. Doritos is emerging as a pre-game winner: The chip brand is asking people to make their own Doritos ads (the prize is $50,000) and has also hired a skywriter to draw chip shapes in the sky above San Francisco. B+
#Illuminati or #Doritos? pic.twitter.com/ESxsE6XN7W — Doritos (@Doritos) February 7, 2016
2.45 p.m.
Halftime performer Beyoncé dropped a new track, "Formation," last night — and Red Lobster figured. Twitter went crazy waiting for the brand to respond to the lyrics. Unfortunately, fans weren't impressed with the respond when it came — eight hours later.
1 p.m.
Since 50 percent of TV ad views happened online before kickoff last year, it's worth taking a look at who's winning the pre-game ad blitz. Overall, 50 brands and 84 teasers have amassed more than 373.8 millon digital views, according to iSpot.TV. About 178 million were on Facebook. And 105 million were organic (unpaid) views on YouTube.
The top three ads so far:
1. Nostalgia runs deep: The Pokemon extended ad, celebrating 20 years since the launch of the game, has got 14.9 million organic views. It's the first time Nintendo has advertised in the Super Bowl.

2. Hyundai's "First Date" spot starring Kevin Hart has 8.4 million earned views. (6.2 million of them came in the last 24 hours.)

3. Dogs and hot dogs: Heinz's ad, which was already killing it on Friday, is still one of the favorites: It has 4 million earned views already.

 12:00 p.m.
Itching for something to read before we get started? Here's everything you can buy for the price of a $5 million Super Bowl ad in digital. And if you think you're above it all, maybe check out five British commercial that may be anything you'll see tonight.
Where are you watching the game tonight? Probably not a brand war room. The sheen has worn off real-time marketing, and the war room has come to symbolize a superficial approach to being relevant.
https://digiday.com/?p=160415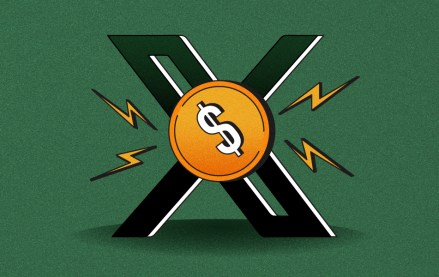 December 4, 2023 • 4 min read
Less competition for ad inventory means lower prices, but at the cost of associating with a platform facing ethical challenges.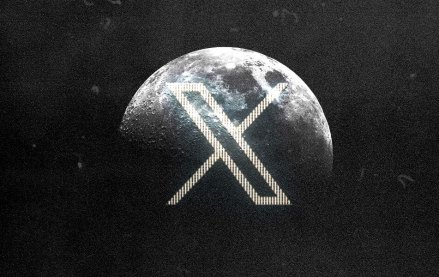 November 30, 2023 • 4 min read
In the packed DealBook conference in New York yesterday, owner Elon Musk bluntly told them to shove it.
November 30, 2023 • 2 min read
WorkTok, or CareerTok, is in full force. Combined, those hashtags on TikTok have over four billion views and it is benefiting Gen Z.