Digiday Research: Brand priorities heading into 2020, in five charts
December 30, 2019 • 3 min read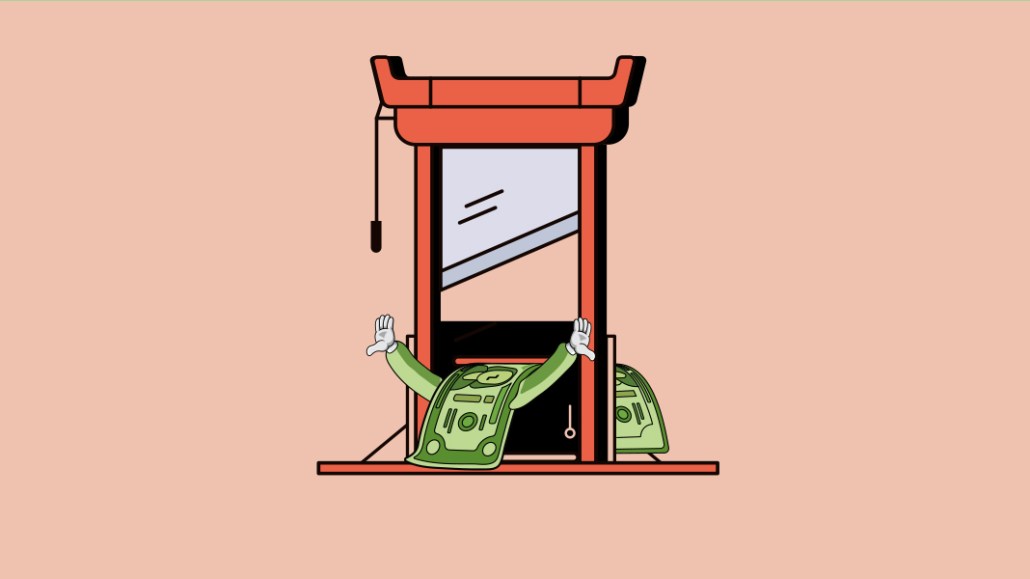 This research is based on unique data collected from our proprietary audience of publisher, agency, brand and tech insiders. It's available to Digiday+ members. More from the series →
For brands, the biggest priorities heading into 2020 are about figuring out the future of in-housing and how to maximize marketing investment. Digiday Research found what's top of mind for brand execs.
In-housing agency capabilities this year was a big priority. But now, its challenges are no longer theoretical. Top of mind is talent.
Figuring out how to work with consulting firms as they build agency operations was also something that occupied headlines. But most brands don't have plans to work with consultancies' agency arms.
When it comes to media buying, retail media's impact and popularity is growing in the industry.
But Google and Facebook still remains the places most brands are putting their investments.
In retail media, brands are eager for alternatives to Amazon.
In-housing may be popular, but talent is a concern.
Talent remains the biggest challenge for brands managing their marketing operations in-house. In a survey of 53 brand marketers, all of whom have in-housed at least some marketing functions, 43% of them said they "disagreed" with the statement that in-housing has made it easier to hire and retain staff. Only 27% said they agreed strongly with that statement.
The survey also asked about some other effects of in-housing. Three-quarters of respondents said it had improved speed and agility, while 68% of respondents said it had reduced marketing overhead costs.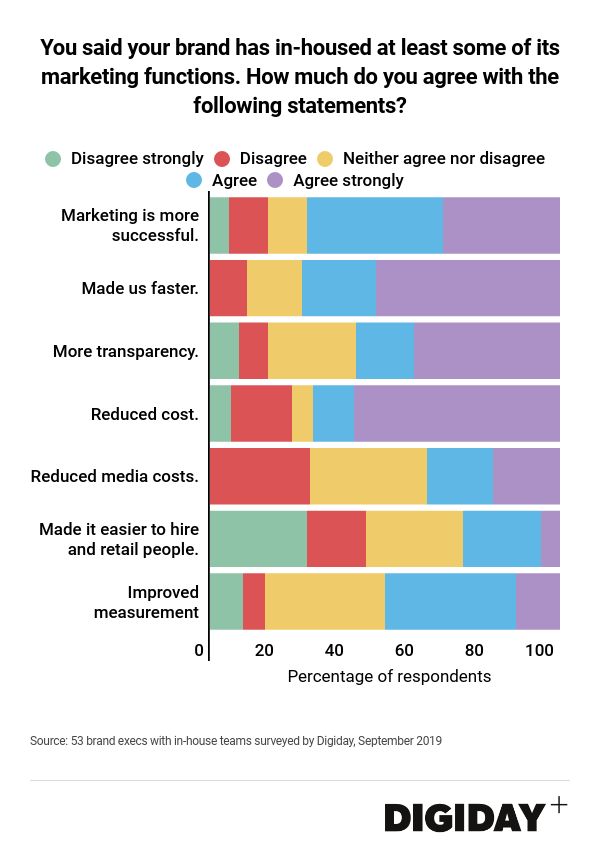 The consultancy threat may be overblown.
Most marketers don't have plans to use consultancies for agency work heading into 2020. In a survey of 47 brand marketers by Digiday Research this fall, the majority of respondents said they have no plans to use consulting firms' agency services for brand strategy, creative production, media planning or strategy or media buying over the next six months.
Only 17% of respondents said they're currently using consultancies for any of this type of work, while 14% said they plan to use them for any of this type of work within the next six months.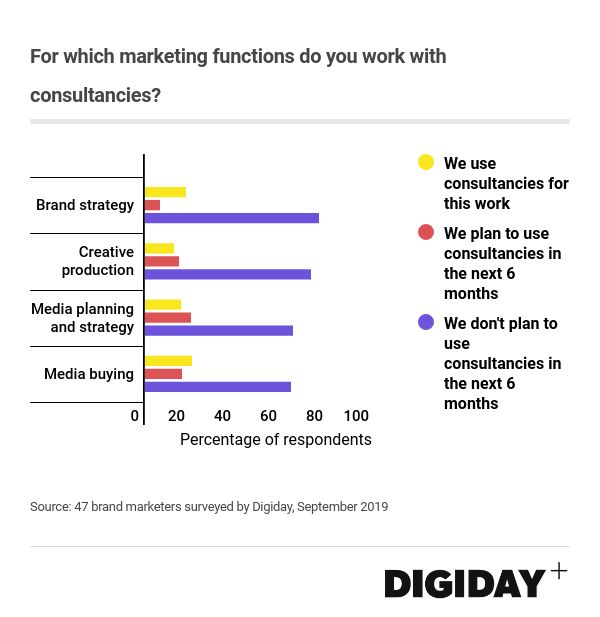 Retail media will take centerstage in 2020
When it comes to media buying, retail media's impact and popularity is growing in the industry. More and more brands and retailers are moving spending over to retail media websites — mostly Amazon — in search of more direct, lower-funnel conversion and a supposed "total wallet" perspective that these platforms provide.
Retail media is the third-most-popular and important media channel for respondents across the board, including retailers, brands and agencies.
Among retailers, 42% of them consider "retailer websites" important or very important. For brands, that number creeps up to 53%. And for agencies — who may actually be the most important decisionmakers on this since they do control so much of the spending — that number is almost 60% for agencies that work with retail and 85% for anyone doing retail marketing.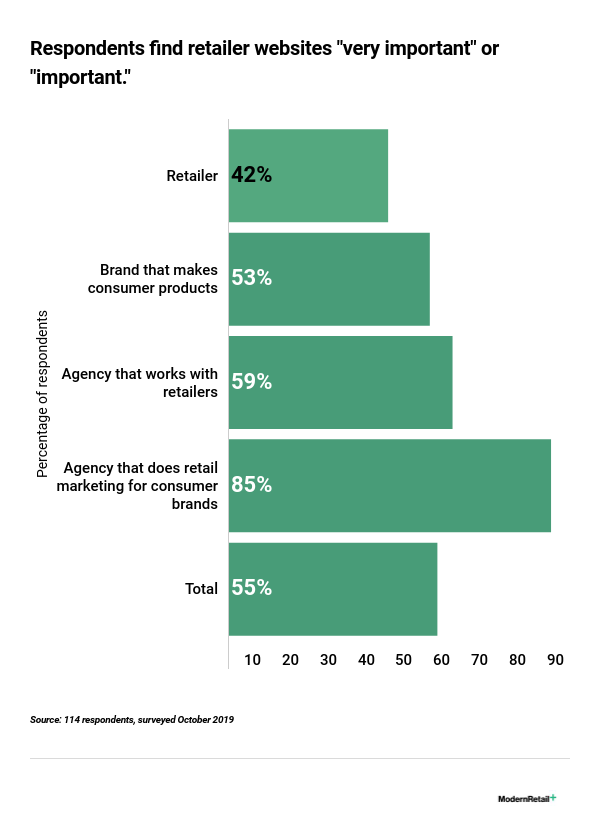 Among retail media, Amazon's prowess as a retail media channel is growing. Out of 114 respondents, almost 36% said Amazon is important to them as a retail media channel. In comparison, 92% of respondents said Google was important, while 91% said Instagram was important.
Google is still king.
We broke it down further to also ask respondents what channel was most important to them when it came to their digital marketing strategy. The vast majority of respondents said they would prioritize Google, followed by Facebook and Instagram, as their most important channels.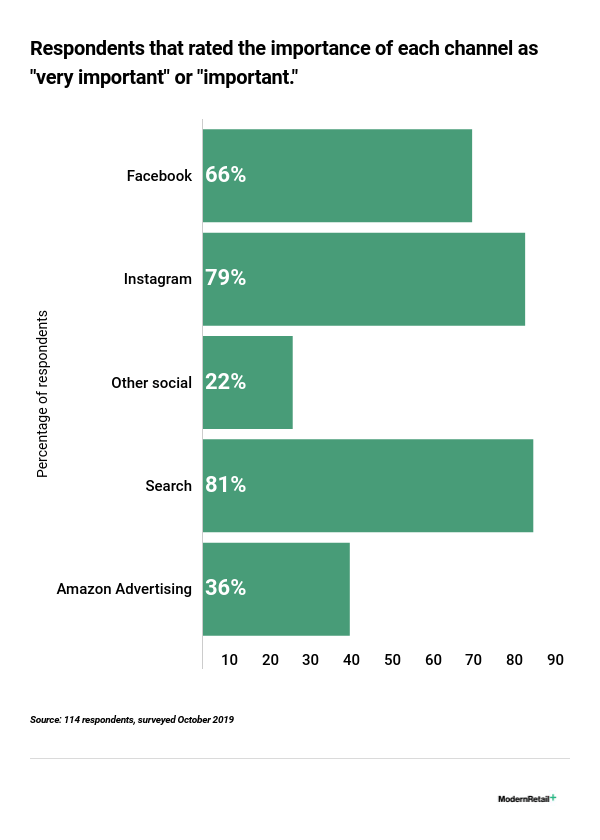 Nobody likes a monopoly. Retailers and brands know Amazon is a juggernaut, and it works, for both sales and advertising. But at the same time, other retailer sites including Walmart, Target and Kroger, have made efforts to beef up what they're doing in terms of becoming more sophisticated media platforms.
Brands are eager for alternatives.
Fifty-four percent of agencies that do retail marketing for brands say non-Amazon retail media is important to their marketing strategy. That number dips to 16% for retailers, but it's not exactly scraping the bottom of the barrel.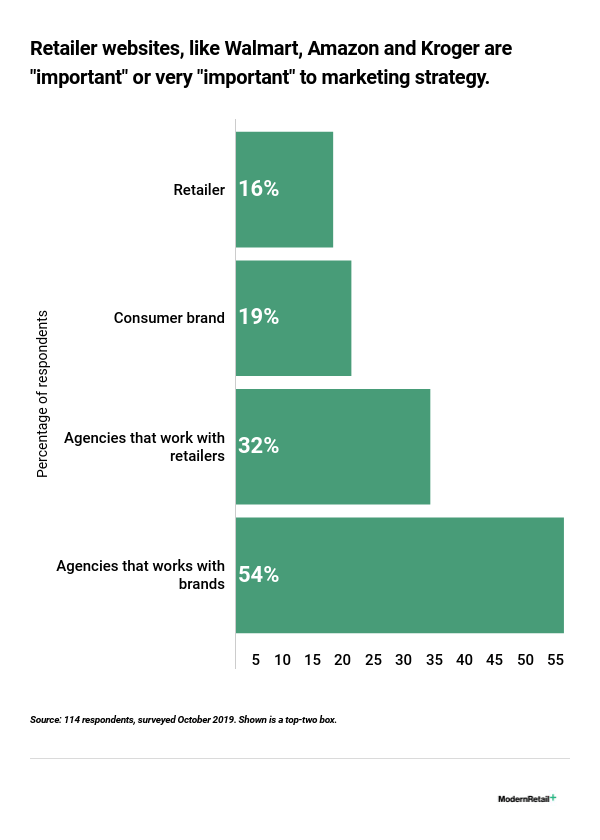 https://digiday.com/?p=355462
September 27, 2023 • 10 min read
Digiday+ Research assesses how brands and influencers are using Shorts to reach new audiences and what types of Shorts videos create the most buzz for marketers.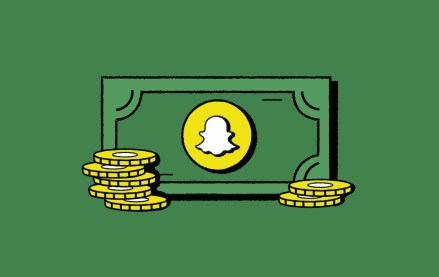 September 27, 2023 • 4 min read
Yesterday, Snapchat marked its return to in-person agency roadshows, sending company representatives to Horizon Media's Manhattan office to showcase a Snap-designed video game intended to capture the essence of what it's like to work at an agency — and how Snapchat can be part of the process.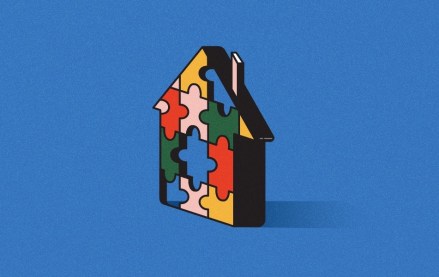 September 27, 2023 • 5 min read
As in-housing settles in as a mainstay, some marketers push for complete control.