Digiday Research: 60 percent of marketers renegotiated a media agency contract in the past year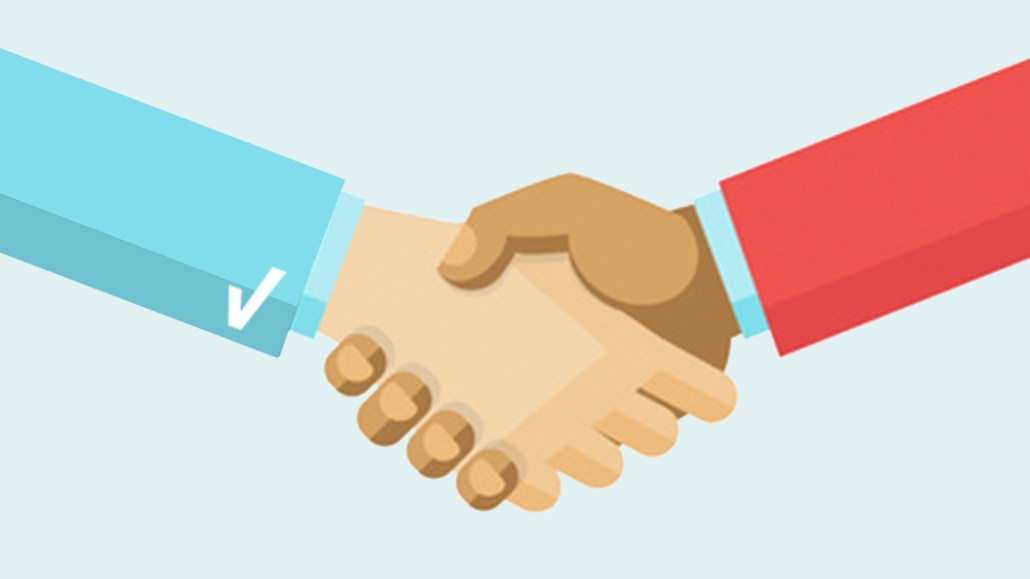 Sixty percent of brand marketers have renegotiated contracts with media-buying agencies in the past 12 months, according to a survey of brand marketers conducted at the Digiday Programmatic Marketing Summit.
The results highlight the tumultuous relationships companies have had with their agencies in recent years. A bombshell 2016 report by the Association of National Advertisers found that agencies had been participating in a kickback system that syphoned off marketers' ad dollars, and raised wider concerns over the lack of transparency in digital advertising.
Those concerns have led to marketers asking tougher questions of their agencies, and increasingly opting to renegotiating contracts. An earlier survey by Digiday found that 30 percent of media buyers said they had a client ask to renegotiate a contract over transparency concerns.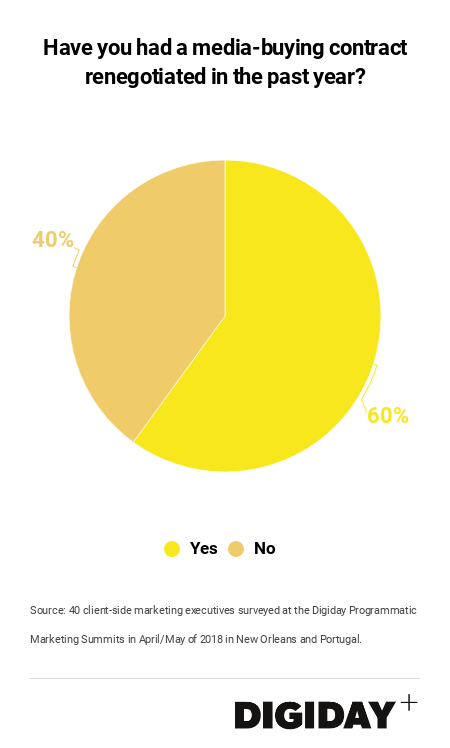 Marketers hope that renegotiating their contracts will afford them greater oversight over where their media dollars are being allocated, and more transparency into programmatic transactions and other aspects of media buying. They're also looking for ways reduce their exposure to media and data arbitrage, a key point of contention surrounding the issue of transparency.
Outside of transparency-related renegotiations, the trend of marketers conducting more of their marketing in-house could also be leading to the high number of contract renegotiations. Twenty-three percent of companies are bringing their programmatic functions in-house, according to a previous Digiday survey.