The good news is, you survived CES. The bad news: there are about a zillion more ad, marketing and ad-tech-related conferences you could go to. If you round them up, you could easily spend 365 days on the road — hopping from France to Dublin to Vegas and giving your expense account a solid workout — all in the name of "relationship building" and "inspiration."
So how to decide which conferences to actually attend and which aren't worth your time? We asked agency execs, ad tech leaders and brand-side people for their hot takes and their top picks.
The list isn't exhaustive, obviously — that'd be exhausting. Take a look and start planning 2015.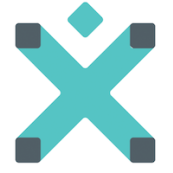 IXDA

Feb 8–11
San Francisco, California

"Underrated—a collection of smart people who are helping construct the future of the way people interact with technology and vice versa."
—David Armano, global strategy director, Edelman Digital

"Worth going if you've been nominated, but not otherwise."
—Rachel Mercer, senior product strategist, Made by Many

Go if: you're a UX MVP

Most of the sessions will probably be over your head anyway, unless you're a real designer. But you'll probably get lots of likes on the Instagram photo of your conference pass.

Mobile World Congress

March 2–5
Barcelona

"It probably has one of the most important sounding names of any of the digital conferences out there. It feels like you're missing something by not being there. I can't speak for the quality of the content, but they've got good branding."
—Winston Binch, chief digital officer, Deutsch L.A.

Go if: you invested a lot of your 2015 budget in mobile and need to know that you haven't made a huge mistake

This massive event draws 85,000 people, ostensibly because every year is the Year of Mobile. In reality, it's also the year of Barcelona, which is an awesome place to visit with incredible food. If you're still too junior for Cannes, at least you made it to Europe.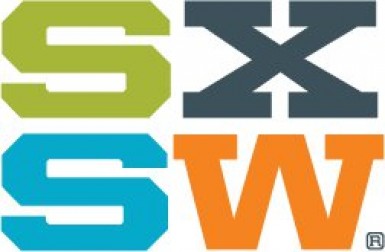 SXSW

March 13–17
Austin, Texas

"Still plenty of tech hipsters left who now have to mix it up with corporate execs and marketers—it's probably gotten too big for its own good but Austin allows for good relationship building."
—David Armano

"Some people will tell you that it's over. That the crowds and brands have ruined it. I disagree. You just need to get creative and go to the event with focus and purpose. Otherwise you'll get lost in the chaos. But some of the best minds in digital business, advertising, marketing, invention, music, and entertainment still attend and speak."
—Winston Binch

Go if: you're looking for your next gig along with your next spare rib

Everyone loves to complain about SXSW. It's the conference where people love to tell you how better it was before it go so big, so crowded with marketing people. And yet they come back every year. Just remember to pace yourself.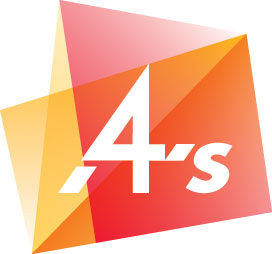 4A's Transformation

March 22–25
Austin, Texas

"Lollapalooza for planners."
—David Armano

Go if: you're a young planner (or if agencies are your clients)

I mean, you're already in Austin for SXSW, aren't you? This large-scale confab is mostly non-creative agency people talking new business and the current state of the industry.
Creative Week

May 4–8
New York

Go if: you're going to win awards at the One Show and need something to do during the day.

The week itself is a sideshow for the One Show awards bonanza, so it's unsurprising that the people you see at panels and events are either students or the execs roped in to speak on stage.
C2MTL

May 26–28
Montreal, Quebec

"Everyone there may have a passing resemblance to Shingy."
—Rachel Mercer

Go if: the word "experiential" appears anywhere in your job description

This one, which dubs itself as a "business conference, only different," is in one of the coolest cities in North America, which itself makes it worth a visit. In 2015, there is a focus on sustainability and science, so go if you're bored talking about ad tech and really need some inspiration.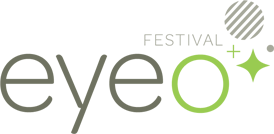 Eye-O

June 1–4
Minneapolis, Minnesota

"This will help anyone on your creative teams get excited about the possibilities and potential in technology. If you want them to break out of microsite and app ideas, this is the place to send them."
—Rachel Mercer

Go if: you're a talent scout looking for technologists and developers

It's relatively young and focuses much more on design, interactivity and creative coding than most other conferences.
Cannes Lions

June 21–27
Cannes, France

"Sure the awards are prestigious, but those parties are for your boss."
—Rachel Mercer

"A necessary evil."
—David Armano

Go if: you have EVP in your title. Take your expense account and your assistant

It's the one week in the year where everyone in the industry — clients included — really let their hair down. In recent years, ad tech and vendors have descended on the Croisette as well, so you'll hear plenty of muttering about how "Cannes is over." Except it's not.
Advertising Week

September
New York

Go if: you're a student—or you really, really like Times Square

This is another one of those events that make you wonder why you're there—and yet you risk being made more conspicuous by your absence. Go if you really have no other excuse to make a trip to New York.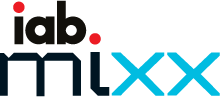 IAB Mixx

September 28—29
New York

"Content is good and usually focused on the issues of the day (viewability, bots, etc.), with some big keynotes. Kevin Spacey brought down the house last year, for example."
—Eric Franchi, co-founder, Undertone

Go if: you want to mingle indiscriminately with sellers and buyers

If you're already at Advertising Week, this is one of the better things happening. Content usually focuses on big topics that you actually need to know about, and the IAB is smart enough to invite interesting speakers.

dmexco

September 16—17
Cologne

Go if: you're a vendor

Tends to be more of a vendor exhibition and less of a conference. Lots of business cards coming your way.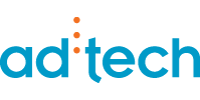 ad:tech

November
New York

"Lots of vendors and mixing it up with agency people. A recipe for disaster."
—David Armano

"It's as if the ad tech space outgrew ad:tech, and adopted bigger stages like CES, Cannes and SXSW. There's probably a good metaphor for the overall digital space in there."
—Eric Undertone

Go if: you like vendor pitch fests

This is where the rubber meets the road for the performance-marketing side of the digital media business. Roam the exhibitor hall and fend off come-ons from lead-gen network sales people.
The Chief Digital Officer Global Forum

November 2–3
Half Moon Bay, California

"There aren't that many chief digital officers in the business world. But that's changing. Good content and speakers from across the digital and brand universe."
—Winston Binch

Go if: you're an aspiring CDO or a CDO groupie

Somehow, this set of conferences has gone global, with events in Germany, Singapore and the U.S. The agenda isn't as navel-gazing as you might expect from the name of the conference, with interesting speakers talking about the state of the digital economy and other general topics.
Web Summit

November
Dublin, Ireland

"On my to go list-feels like what SXSW used to be."
—David Armano

Go if: you like Guinness. The event is big and confusing, but You're probably drunk anyway

Somehow, against the odds, Web Summit has elbowed its way into contention as one of the must-attend technology events in the world. And these days, where startups and tech companies go the marketing folks aren't far behind.

CreateTech

November

"Great for those looking to see refreshing uses of technology for the benefit of the greater good, relief seeing it's not a common acceptance yet to replace human interaction."
—Paige Parrent, digital platforms manager, Volkswagen

Go if: you're a tech do-gooder

Fun, lively couple of days courtesy the 4A's featuring interesting, of-the-moment topics.

Art Basel Miami Beach

December 3–6
Miami Beach, Florida.

"Exclusive restaurant reservations and hobnobbing required."
—Rachel Mercer

Go if: you're a creative (or pretend to be one)

It's the new SXSW, CES and some even say Cannes—all rolled into one. You probably won't get invited or even get to go. And if you do, get ready to play second fiddle: It'll be the artists and curators that are the center of attention, not the marketing people.
https://digiday.com/?p=101015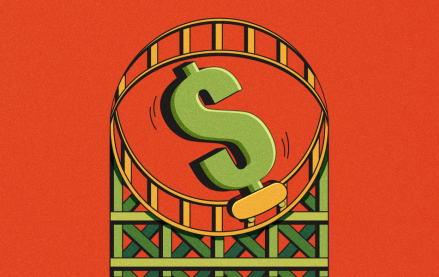 December 7, 2023 • 5 min read
In this week's Digiday+ Research Briefing, we examine the challenges facing programmatic advertising, how publishers, brands and retailers are giving up on X, and how publishers and brands are rapidly increasing their use of AI, as seen in recent data from Digiday+ Research.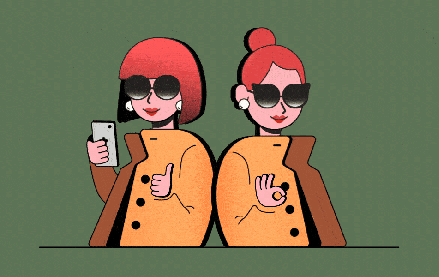 December 7, 2023 • 4 min read
The creator economy is on its way to becoming more like the programmatic market than many advertisers realize.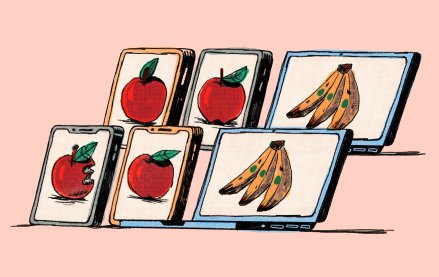 December 7, 2023 • 3 min read
Marketers for major CPG brands in particular have been managing a trickier relationship with those retailers.