'Difficult to police': How Unilever is cracking down on fraudulent social media influencers
April 16, 2019 • 4 min read
•
•
Almost to the year since Unilever announced that it was embarking on a large scale cleanup of its influencer marketing ecosystem, the CPG company is finding it's easier said than done. 
Unilever's mission to clean up fraud was part of a larger "responsibility" framework driven by outgoing chief marketing officer Keith Weed. The Responsible Infrastructure strategy had a few different points, including assessing reach and impact of its media spend across platforms and publishers, to offer more transparency. (This also included more efforts to have gender and racial diversity across its advertising and internally.)
Announcing the initiative, Weed had said that influencer marketing was moving from a nascent to a more advanced — and important — channel for the marketer. And at the same time, it had become more complicated. Last June, Weed and the company announced that it would no longer work with influencers that buy followers, and would prioritize partners that promote transparency and clean metrics in the space.
Fast forward almost a year, and Unilever has seen some progress, although along with that has come a realization, said executives there, that there is no real silver bullet or 100% solution to the issue of influencer fraud.
It's a difficult space to try and police. To begin with, the company realized that it was mostly dependent on information coming directly from the platforms when it came to the efficacy of its influencer marketing. So first, the company began to push platforms, particularly Instagram, on more transparency. Second, it was internal: Measure the impact of the work being done by influencers on the brands itself.
"It's definitely a difficult space. It's really dynamic. And it's a dependent space. And we're reliant on the info coming from platforms, which is why platform transparency in this space is extremely important," said Casey DePalma, director of PR and digital engagement at Unilever.
Unilever declined to share exact numbers of how many of its campaigns were reaching fake audiences before and after the cleanup initiative began. Analytics company Points North Group found in February that Unilever-owned Dove reached 25% fake audiences with 2018 campaigns, compared to the average of 14% for the typical advertiser. But in the first quarter of 2019, Dove campaigns reached 19% fake audiences, signaling an improvement.
As step one, the company stopped thinking of "influencers" in their own group, and realized that social stars were only one part of a lot of other "influencers" it worked with. In order to be effective influencer marketers, it created an ecosystem that included celebrities, academics, journalists and the social influencers, diversifying its base so it didn't put all of its eggs in one basket.
It also did a survey of issues to see which was most problematic, finding that it wasn't just about fake followers, but also concerns around what the brand dubbed "inauthentic engagement."
But a big realization has been for Unilever that the way the brands themselves are working in the influencer marketing arena is what has contributed to the issues.
"Some of the issues we saw in the influencer space really stemmed from how brands were transacting – which was often on the amount of followers an influencer had," DePalma said. "This has evolved, but the system perpetuated a desire for influencers to drive up their follower counts. When we went through our process, we knew it's not just about rooting out fraud in terms of influencers, we had to make sure we were transacting in the right way."
Unilever has now created a new cost-per-engagement metric. The CPE is designed to help mitigate and decide how much emphasis is put on certain parts of an agreement when it's made with the influencer. A points-based system looks at factors like, for example, the complexity of the project, what its goals are, and what delivers — from basic display content to reaching into a specific demographic — are. Based on that, the CPE is determined, part of what the company said is an integrally important way to mitigate issues of fraud, because existing metrics are simply not enough.
"Fraud has been such a challenge for brands and agencies to deal with in large part because the platforms themselves do very little to help clearly identify questionable followers or limit sketchy behavior," said Collectively CEO Alexa Tonner. "With the platforms not really addressing the fraud, it leaves agencies and brands to figure it out for themselves and we have a lot less 1st party data to help us in our evaluations, leaving us to triangulate around data points & read the tea leaves to suss out fraud."
Overall, the consensus among influencer agencies is that to mitigate fraud, brands have to look at factors like audience demographics, growth rate (spikes generally indicate shady activity); the activity of followers, and ratio of real to fake followers. But the issue remains that influencer content reach has to be analyzed against benchmarks provided by platforms.
"It is difficult to understand, and it is difficult to police," said Holly Melton, an advertising lawyer at Crowell & Moring. "There's going to have to be some kind of solution. I don't know any company, whether software or otherwise has figured out how to truly detect fraud in this space. It's completely the wild west."
https://digiday.com/?p=330220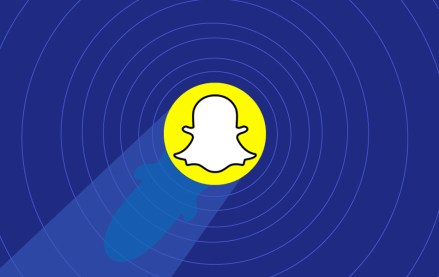 September 29, 2023 • 3 min read
•
•
"We are not diminishing the importance of AR," he said. "In fact, we are strategically reallocating resources to strengthen our endeavors in AR advertising and to elevate the fundamental AR experiences provided to Snapchat users."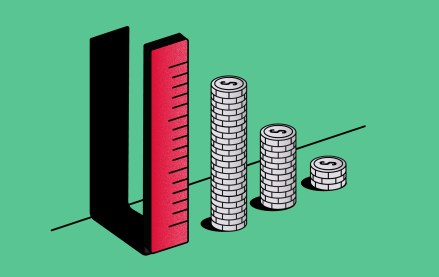 September 29, 2023 • 4 min read
•
•
In Q4 of this year, Activision Blizzard Media is launching in beta a new measurement tool dubbed the Attention Measurement Scorecard. The goal: to raise brands' and marketers' confidence in in-game advertising.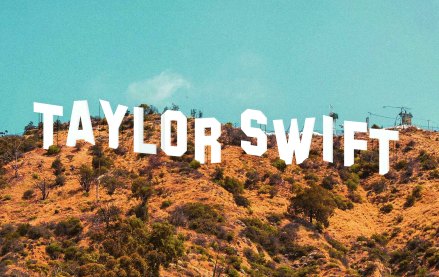 September 29, 2023 • 4 min read
•
•
The concert film will likely help build on cinema advertising's momentum after Barbenheimer.