'All the different bits of tech': Brands still struggle proving content marketing ROI
November 30, 2016 • 3 min read
•
•
At Digiday's WTF is Content Marketing event this week in London, top European marketing executives came together to discuss what they're grappling with in the industry. A common theme emerged: Brands, agencies and publishers alike all continue to struggle with proving the return on investment.
While challenges around ROI are as old as marketing itself, the age of platforms has given it a new dimension, muddied by the issue of declining organic reach, crowded news feeds and ballooning influencer invoices.
We asked four brands in attendance for their own biggest challenges around the issue. Here are their answers, edited for length and clarity.
Rachel Hawkes, group head of social, TUI Group
One of the biggest challenges is the connecting up all the different bits of tech we use. You need to make sure it's all really integrated. For example, we're now marrying up analytics from our user-generated content tool Curalate with our on-site analytics. This way we can check when someone has clicked on a piece of UGC, navigated to the checkout page and made a purchase. We can make a clear line there on the site. I want to say by end of 2017 "Here are the hard line figures social media is adding to value chain. It drive sales, increases consideration and promotes loyalty."
Ben Jefferies, global head of digital publishing, BP
For us, ROI is slightly unusual. We have a small, full-time in-house content team, so we have to make sure they're generating value, but we're not going out to agencies or spending millions on content and having to measure all that. In terms of challenges, social media throws data in your face. Before, when you were producing content in an analog fashion, whether a billboard ad or press release, it was difficult to measure traction. Nowadays, every piece of content can be measured and have data attached to it. That brings advantages and pain points in trying to explain what all the data means. Sometimes it's not explainable.
Mariya Kutmanova, content marketing, Coca-Cola
Obviously we've been producing lots of great content and doing well in driving brand love, but the ROI question is the elephant in the room and has been for quite a while. There's a lot of talk about shoppable content now, pushing audiences down the purchase funnel and crossing the line into a transaction. It's very early stages. Realistically, nobody is going to buy a beverage from a video, so as a [consumer goods] brand how do you actually make sure your shoppable content would really trigger an action? And what is it that you're actually saying?
Beth Squires, senior content manager, Birchbox
For us, it's not necessarily that everything is about conversions with ROI, our goal could be brand-building, engagement or hashtag use as we all understand the value of content in the company. But the challenge is working out how to divide our time. There are so many platforms and you want to spend time where you can see that ROI and you can measure alongside it, but we want to be an innovative company working on the platforms our customers are on. For example, Snapchat is still quite difficult to measure, but we see anecdotal evidence it's working via individual comments and talk on twitter and Facebook. It's just word of mouth, which is difficult, but we carve out more time for it.
https://digiday.com/?p=212245
October 4, 2023 • 7 min read
•
•
There are still those who believe that AR has a place in the marketing funnel, however big or small right now.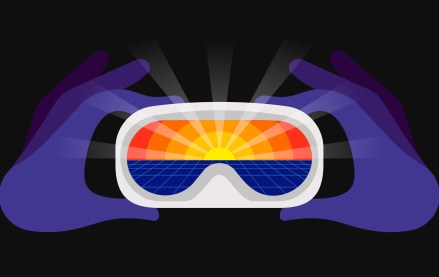 October 4, 2023 • 3 min read
•
•
With Pokémon Go revenues falling year-over-year, Niantic, its developer, is looking beyond its popular augmented reality game to generate profits.
October 3, 2023 • 2 min read
•
•
In episode four of the "Is This The Metaverse?" narrative podcast, Glossy international fashion reporter Zofia Zwiegliska spotlights the brand opportunity when it comes to fashion in the metaverse.