How Diesel talks to its mobile customers through 400 programmatic ads
October 6, 2015 • 3 min read
•
•
The creative copy accompanying Diesel's fall campaign is taking the self-aware route: tags like "Blah blah blah" and "This is where we tell you what to wear" are paired with shots of bored-looking models in the brand's "Decoded" advertisements. In addition to billboards and print-magazine spreads, Diesel is making conversation on mobile.
The denim and apparel brand looked to Shazam and Tinder to reach its target audience — millennials who spend a lot of time on their phones — where, unlike Twitter and Facebook, competition among brand content is less crowded.  
Creative director Nicola Formichetti (the designer responsible for Lady Gaga's notorious meat dress) designed more than 400 programmatic ads for the global campaign, which play into user behavior in the apps, as well as elsewhere on the mobile Web. Diesel also relaunched its website today, featuring mobile-friendly checkout capabilities.
"We played with the contextual targeting and how people interact with digital devices," said Formichetti. "It's all about being honest and telling it like it is, and communicating with our customer in a personal and unique way."
Diesel is hoping to catch customers' attention when they're focused on their phones, in spaces that aren't crowded by other ads. If someone asks Shazam to identify a song and Shazam doesn't recognize it, a Diesel ad will appear on the screen reading "I didn't get that either." On Tinder, users swiping through profiles will come across a Diesel model promoting the brand, appearing as a regular Tinder user.
By pulling off a covert Tinder profile-ad spot and sliding into Shazam's technological shortcomings, Diesel is hoping to spark brand affinity. The campaign, coordinated by global media agency Mindshare's Luxury and Fashion department, is based on "complex" programmatic targeting, according to Mindshare partner Charlotte Day-Lewin.
"We prioritized finding our customer in a digital landscape," said Day-Lewin. "It's translating desktop research and rebuilding it to be relevant for programmatic. That's how we ensure we got the right message in the right place at the right time."
Day-Lewin said that through research, Diesel and Mindshare pinpointed a customer who is fashionable, but also active in the music and dating worlds. She also added that this campaign marks the first time Shazam has opened a category within its app — unidentified songs — to a brand.
According to Brian Nadres, director of programmatic media at The Media Kitchen, it can be challenging for brands to pull off a totally mobile programmatic campaign.
"Globally, programmatic audiences can be hard to find," said Nadres. "These apps are developed differently in different countries, but Diesel's approach is strong."
Nadres said that even though platforms like Shazam and Tinder might not be the most obvious go-to for a clothing ad, they're effective in the same way as magazine spreads.
"You may not be fully in the mindset of looking to make that purchase, but in that context, it aligns well with what you're looking at," said Nadres. "You'll think, I'll file this away for when I do want to make a purchase."
Formichetti said that relevancy and differentiation marked Diesel's approach to driving revenue and awareness through its mobile campaign.
"You have to be smart in reaching the right target. Nobody wants to get messages they don't care about. This campaign's strength is matching innovation and technology with a message — positive irony — and people appreciate it. It's the only way to get attention and be different. Talk to people!"
Images via Diesel
https://digiday.com/?p=139056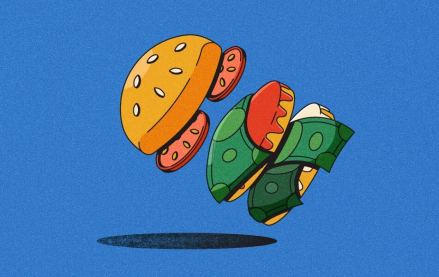 November 28, 2023 • 6 min read
As more influencers look to get into food content creation, brand opportunities are following.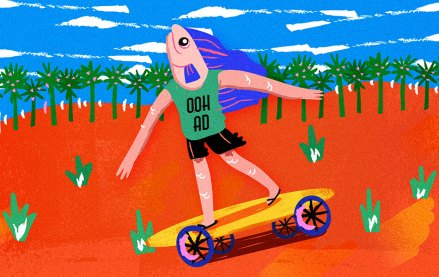 November 28, 2023 • 7 min read
As major marketers like Maybelline experiment with faux OOH, more marketers are open to the idea.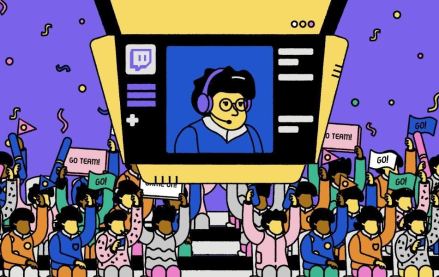 November 28, 2023 • 4 min read
The love affair between Alienware and Team Liquid does not mean that every esports organization is suddenly going to be all-in on wooing the endemic brands they once spurned in 2024. These days, esports organizations' varying level of interest in endemics is a matter of their broader brand identities — which are rapidly diverging.