For die-hard ChapStick fans, there's now an e-commerce store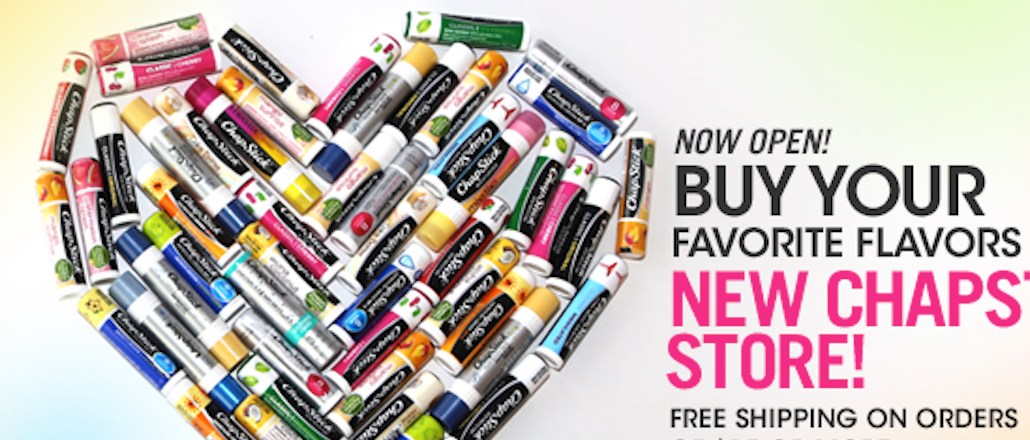 ChapStick, a CPG company that has been around for 135 years, may seem like the most plain vanilla of brands, yet it has a loyal following of outspoken fans who not only fear chapped lips but love the brand's limited edition flavors. 
After seeing fans flood ChapStick's Facebook feed searching for obscure flavors like Vanilla Mint, or Cake Batter, ChapStick's parent, Pfizer Consumer Healthcare, decided to give them an easy way to buy its special edition and seasonal lip balms yearround. ChapStick's e-commerce store, ShopChapStick.com, is now accepting orders.
Twenty-six ChapStick products are for sale online, with varieties ranging from the original formula in its classic black tube to the MixStix Strawberry Banana Smoothie double-ended moisturizer. Prices per tube start at $1.49 for a basic or flavored balm and go all the way up to $3.99, for the ChapStick's 100 percent natural Total Hydration formulas.
Pfizer says ChapStick's most engaged customers, or its "heavy households," buy often and in bulk, making up 63 percent of ChapStick's dollar sales. After studying consumer data, ChapStick found that these engaged shoppers were buying up limited edition flavors in large amounts, on top of the base products, like Cherry or Original ChapSticks.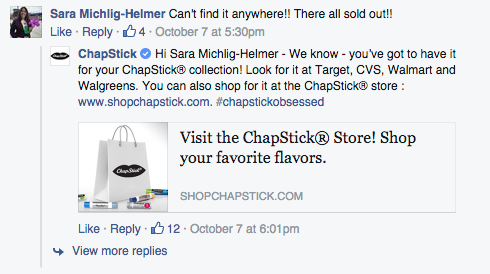 While ChapStick is available to buy elsewhere on the Internet, like Amazon (which is attempting to get into the online grocery market with AmazonFresh), Chapstick's e-commerce store is meant to prevent third-party sellers from cashing in on limited availability flavors by charging more than the selling price online.
For a CPG brand, choosing to sell online can seem risky when nothing in your store costs more than four dollars, and shipping, inventory and overheads take up resources. ChapStick is offering incentive to those who might consider stocking up for winter on Pumpkin Pie and Candy Cane ChapSticks in the form of free shipping on orders over $15.
Recent research conducted by Facebook Insights and Nielsen show that millennials are three times more likely than the boomer generation to purchase grocery products online, and 1.9 times more likely to purchase health and beauty products online.
Research also showed that 50 percent of CPG products are first discovered online or on mobile, regardless of whether they are then bought online or in store. Bigcommerce, the online shopping platform powering ChapStick's e-commerce store, is testing buy buttons on Twitter and Pinterest to promote that discovery and put points of purchase in front of potential consumers on social media.
ChapStick isn't one of Bigcommerce's clients on record to test the buy-now buttons, but it could be the next step for the brand to broaden its online customer reach — if a potential ChapStick user is browsing Pinterest with chapped lips, that is.
Image via Chapstick/Facebook
https://digiday.com/?p=139873