Delta Channels the '80s for Its New Safety Video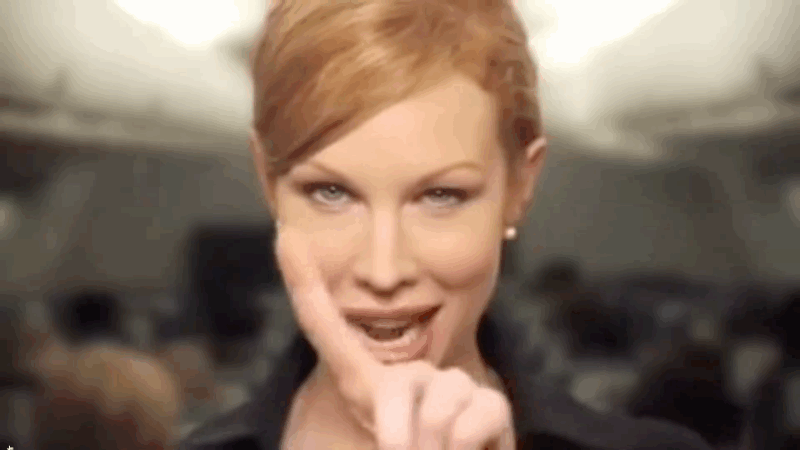 Delta's new '80s-themed in-flight safety video features totally rad mullets, gnarly neon chairs, leg warmers and, like, Alf wearing an oxygen mask. Tubular! You don't have to wait till your next flight to see it either. It was uploaded to YouTube yesterday. Here are some highlights.
First, some cute girls with side-ponytails roll their eyes at you: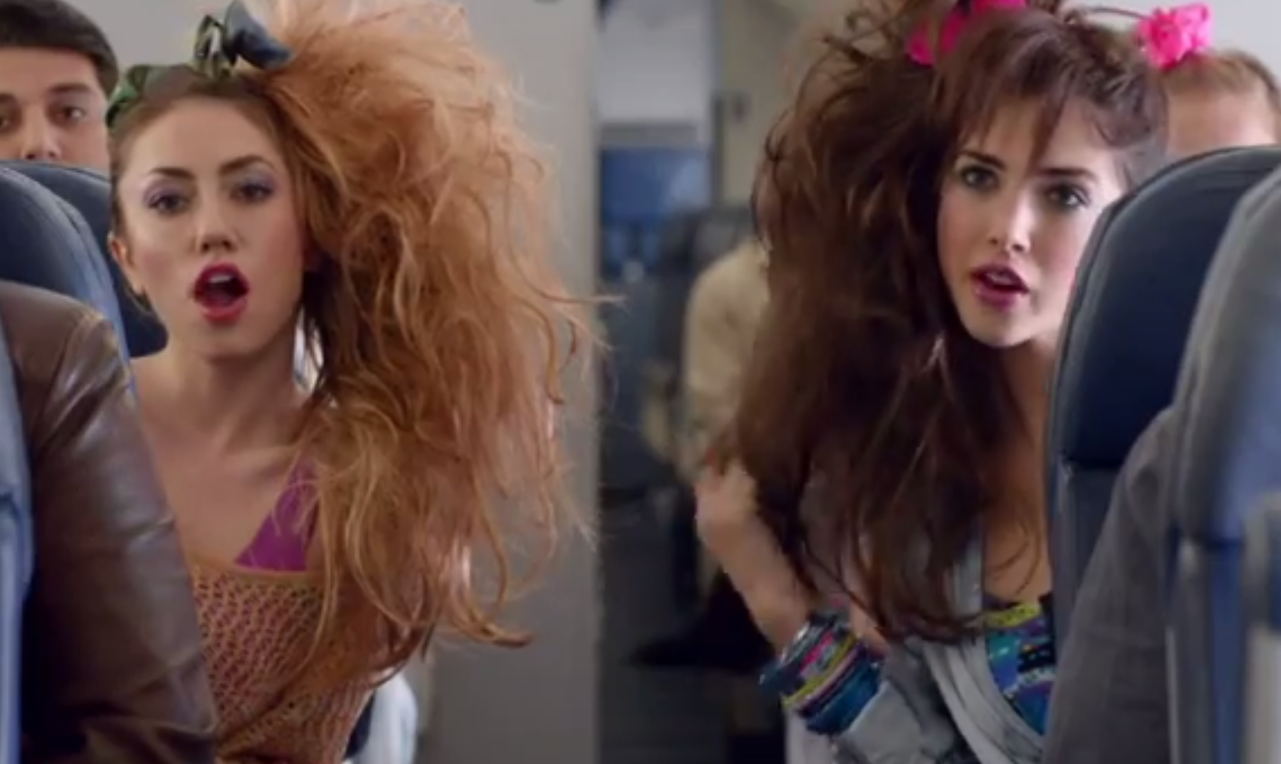 Next, there's an appearance by one of the original members of Devo, Gerald Casale. He is asked to store his Devo-hat under the seat in front of him. Presumably his whip didn't make it past the TSA:
Then, Alf has to wait for his oxygen mask to be attached: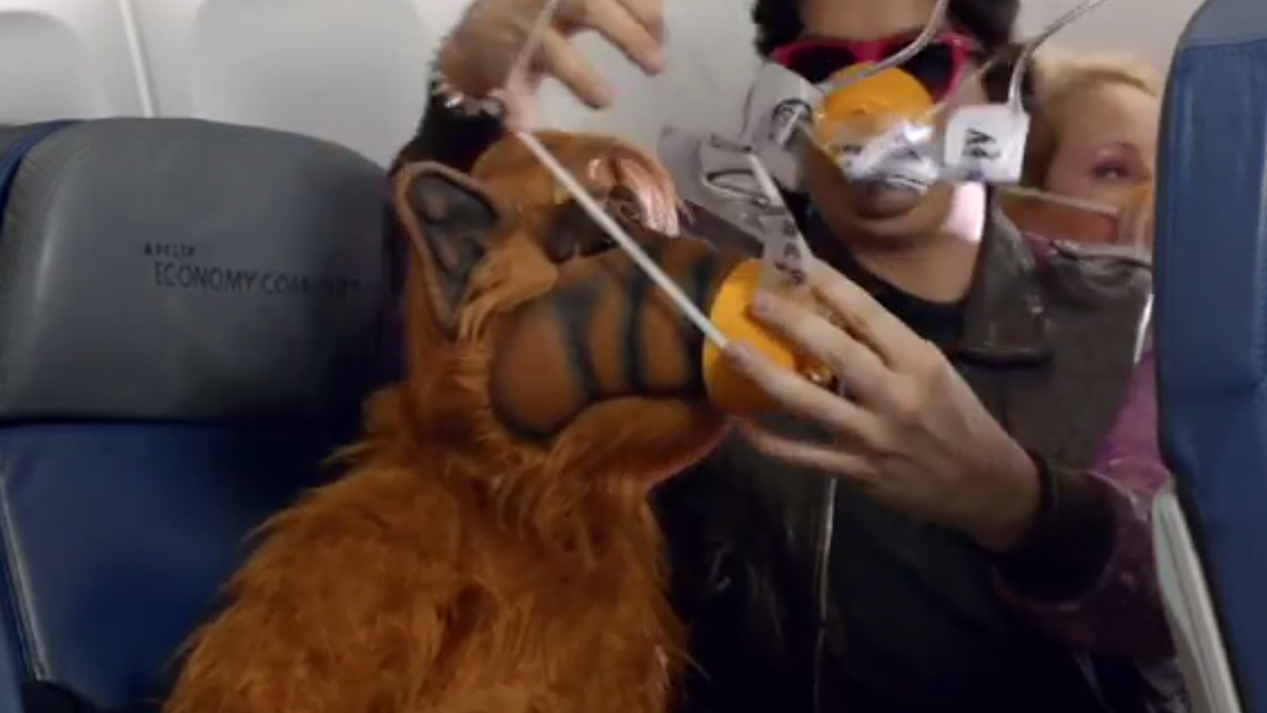 Remember Teddy Ruxpin?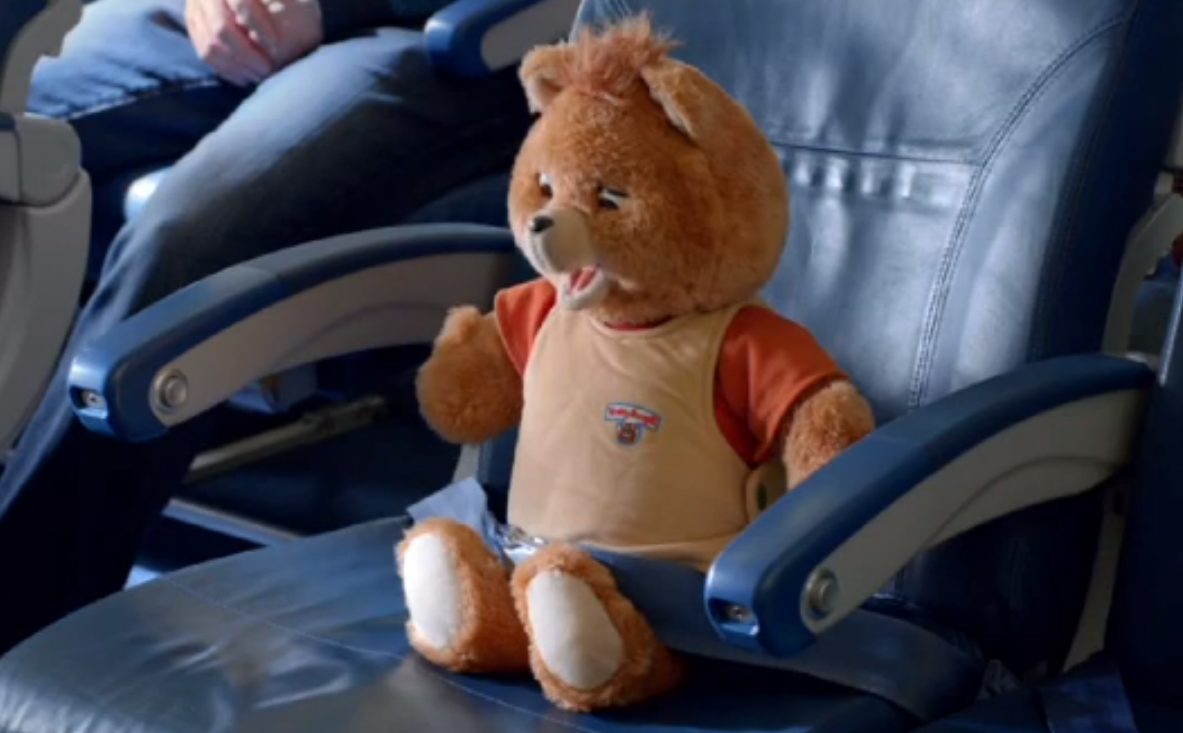 And, oh yeah, Kareem Abdul Jabbar is your co-pilot. What could possibly go wrong?: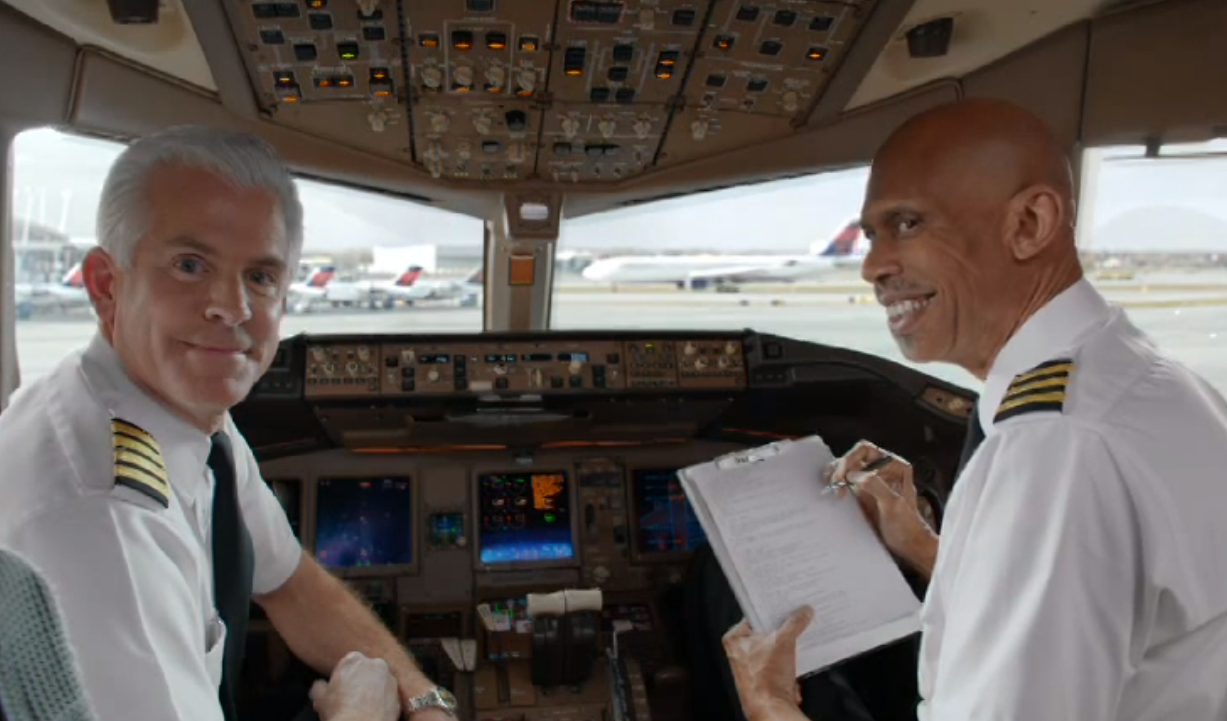 Like, omigod, we totally dig those nails to the max: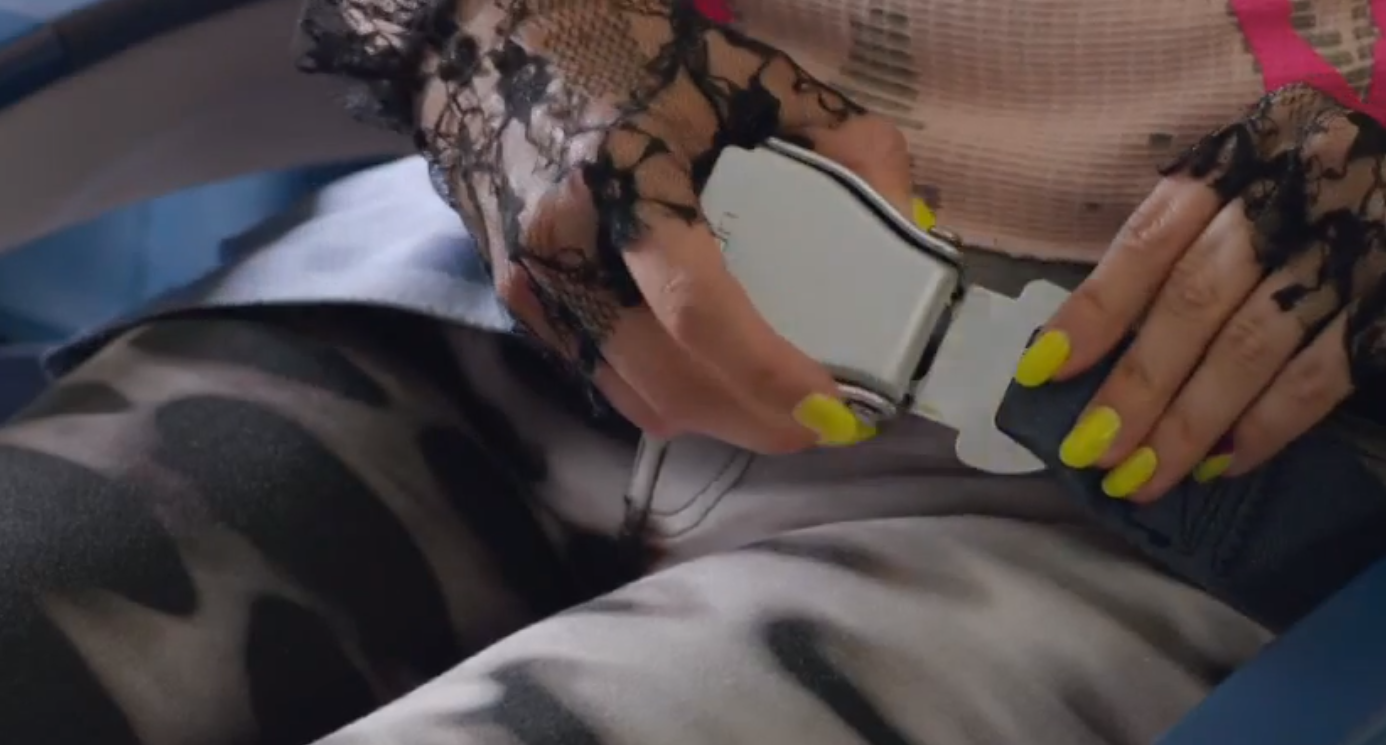 Even a much younger Deltalina, the infamous "smoking is not allowed" finger-wagger from an older Delta in-flight safety video, makes an appearance as a little girl. We're not sure if that's cute or creepy though.
Silly in-flight videos are officially a thing now. The 2008 Delta video that launched Deltalina into stewardess superstardom has garnered more than 3 million views on YouTube. However, other airlines may still have Delta beat: a new in-flight video full of dance videos released three months ago by Virgin America already has 8 million YouTube views. This Air New Zealand video, chock-full of Lord of the Rings references from October 2012 has more than 11 million views.
So far, Delta's '80s video — which was made to commemorate the fact that the airline's first safety video was made in that decade — has received more than 5,000 views since being posted yesterday. Comments on the video range from, "BEST. SAFETY. VIDEO. EVER." to "this is so bad…" but most seem to appreciate the airline's effort. One thing's for certain: This was a big missed opportunity to soundtrack a safety video with "Safety Dance."
https://digiday.com/?p=62584