'The deals must go on': As industry events disappear, execs look to recreate deals at a distance
March 23, 2020 • 5 min read
•
•
While panels and awards matter, the raison d'etre for many major tentpole events in the industry has traditionally been the dealmaking. Done over dinners, at parties, and in a myriad of meetings throughout events, these deals are how new jobs are found, new partners are signed off on and new business is hunted down.
Now with events like SXSW being canceled and others, like Cannes being postponed, advertising execs say that dealmaking will soldier on — but it won't be same.
Meetings won't happen in person but will instead be over video chat or on the phone. The serendipity of running into and catching up over rosé with someone you wouldn't normally be able to track down will be gone, making the unexpected partnerships, mergers or deals less likely in the coming months. And there won't be as much of a time crunch to ink a contract ahead of a tent pole event to be able to announce said deal at said event as there had been. What the deals are will vary by brand, platform or agency but likely include a big hire, a merger, a major new initiative or a big advertising commitment. For example, being able to announce at Cannes 2019 that it had booked $100 million in ad commitments ahead of its launch likely put a fire under Quibi ad executives last Spring to get those commitments ahead of the festival.
Switching to making those deals over the phone or via Zoom won't happen instantly, especially at a time where advertisers are navigating new uncertainties in the marketplace and pulling back advertising spending amid the coronavirus fallout. Changing decades-old behaviors during an unprecedented pandemic and market volatility doesn't make for a seamless transition. And much of the marketing and advertising community is a people business built on the relationships cultivated at these events.
Even with those changes, execs say life will go on, especially as marketers are more inclined to prove they can make those connections that they would at events albeit digitally.
"We will continue to do deals via email, text and that underrated technology known as the phone call," wrote Plan A CEO Andrew Essex, who with his partner MT Carney announced the formation of Plan A as a new agency network at the 2018 Cannes Lions festival, in an email.
The sense that the show must go on despite the lack of events to drive meetings and conversations with peers is common among agency execs. "The deals must go on," said a CMO for a digital agency. "There's a natural slight slowdown right now because we're all trying to adjust to the new reality. In some ways, we're dealing with the urgent over the just the important. But you can't put off important deals whether that's partnerships or agency reviews forever or indefinitely."
Some believe the need to prove efficiency and effectiveness to stakeholders during this time period of working remotely will likely incentivize sales execs to continue ahead with the deals they would have signed at the big events. "With so many people eager to prove that they can be just as industrious and productive while working from home, I would expect business transactions and deals to continue, just with different platforms and locations for communication," wrote Matt Wurst, managing director North America at Revelation, in an email. "Instead of brunch on a yacht in Cannes with someone whose office is six blocks away from you in NYC, you're now having a video conference with someone who lives two suburban towns away from you in Westchester."
Some say that the deals are already continuing despite the lack of events and in-person meetings. "Deal making is alive and well," wrote Nancy Hill, founder of The Agency Sherpa and former 4A's president, in an email. "After the shock of day one, the organizing of day two and the adjustments of day three, day four has brought a new determination to come out of this reformed and reborn."
Many of the tent pole events that were scheduled to happen in the early part of the year have been rescheduled to the fourth quarter, which as previously reported by Digiday will create a conundrum of sorts for agency execs and marketers. Until then, agency execs say they will have to find new business imperatives to drive the deals and partnerships that are typically hammered out at events rather than relying on the calendar of those events to help them do so.
It's too early to tell what the long-term impact — i.e. whether or not they will be seen as less useful or impactful in terms of making deals — may be on the tent pole events. This period of deal-making without events could lead to a move away from putting CES, SXSW, Cannes, Advertising Week and the like on executives calendars in the future. Per Digiday research, 20% of agencies said they expect "our employees will attend fewer conferences" and 22% of brands said same (Digiday surveyed 75 agencies and 130 brands). Execs agree that moving the events to the fourth quarter will make it difficult to send attendees to all, especially as a difficult year ahead financially is expected making it likely that spending on event attendance will be cut.
Regardless of the unknowns, some are still bullish on the importance of industry events. "I actually think that Cannes is very important to the advertising ecosystem," said one media agency executive who focused on the festival in particular. "This is still a relationship business and it's the one place where we assemble on a global scale. I wouldn't call it a 'marketplace' but it's where the decision makers on a global basis meet to finalize lots of things."
And some believe that the need to meet in person will actually be appreciated more by the community after the global sequester. "Getting together with colleagues, once all this is eventually behind us, will be more appreciated and productive than ever," wrote Essex. "And no one will ever complain again about having to work in the south of France."
https://digiday.com/?p=361585
September 28, 2023 • 4 min read
•
•
Some content creators are using generative AI tools to spark new levels of creativity and innovation and are sharing their experiences online in how they're using these tools to streamline their workflows and boost productivity.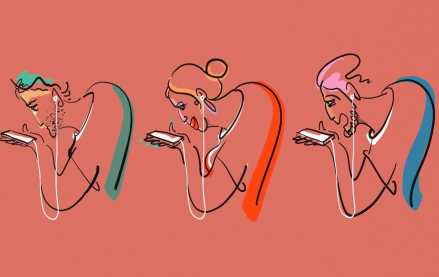 September 28, 2023 • 6 min read
•
•
In this edition of the weekly Digiday+ Research Briefing, we share focal points from Digiday's recently released reports on marketers' evolving social media tactics, including how they're using Facebook less and diving into YouTube Shorts more.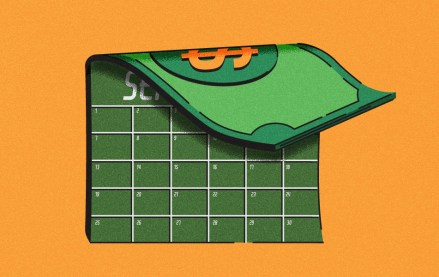 September 28, 2023 • 4 min read
•
•
In 2023, some brands' executive boardrooms are still insulated from the chill of crypto winter, for better or worse. But the rising pressure of crypto skepticism has made it more urgent than ever for companies to figure out how to use blockchain technology to support their core offerings and customer base rather than simply dropping branded NFTs and hoping for the best.