Dave & Buster's brings its in-store arcade games to mobile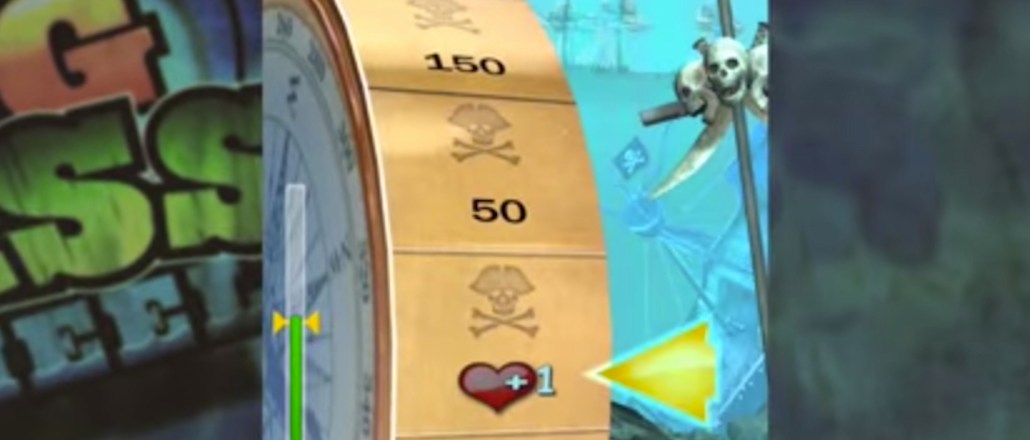 Dave & Buster's, the restaurant-and-arcade chain for adults, is stepping into the crowded world of mobile gaming.
The company has already made a move to pull gamers off their phones and into its arcades by installing lifesize versions of Fruit Ninja and Candy Crush Saga. Now, it's taking the reverse approach: three Dave & Buster's-branded mobile games — Big Bass Wheel, Speed of Light and Tippin' Blocs, the company's most popular current arcade games — are available for free download on Android and iOS.
This isn't a side project, either. Dave & Buster's has hired Kevin Bachus, one of the original creators of the Xbox, as its svp of entertainment and games strategy and to lead the brand's on-the-go gaming.
"Mobile gaming has legitimized gaming in a way," said Bachus. "There's not really anyone who comes in our doors who doesn't play on their phones or tablets. This is our way to connect with guests when they're not in our stores."
Dave & Buster's will have to jockey for user attention, of course. Gamasutra reported in March that in 2014, 500 games were added to the iOS app store per day, while 250 were added daily to the Android store. In order to get Dave & Buster's fans to tear their eyes off of Candy Crush, Flappy Bird or Fruit Ninja, the company added real-life incentive: Dave & Buster's games earn players points that can be accumulated and redeemed for in-store prizes.
"It's a smart model," said Stephen Baer, managing partner at The Gaming Agency, a digital marketing agency that specializes in games and mobile apps, not associated with Dave & Buster's apps. "If you can get someone into retail via an app, it's a huge success, and it builds loyalty to the Dave & Buster's brand."
The strategy makes sense: get people to redeem the points they've won at the in-store prize counter, and there's a good chance they'll stay for drinks, apps and arcade games. The games are even free to play on mobile, with a Dave & Buster's power card, which stores game credit and can be activated for $2. But Baer added that the strategy's success depends on the execution of the games: "The game play has to be addictive enough to work," he said.
Bachus said creating the games for mobile was a balancing act between staying true to the games, and optimizing them for on-the-go bursts of entertainment.
If the first three games to be translated into mobile are well-received, more will be rolled out in app form. According to Bachus, the game's designers had to figure out how to replicate the feel of each game without mimicking it entirely.
"Arcade games are quick to play and don't offer that much entertainment value on top of winning prizes," said Bachus. "In a mobile game, you want to have some motion of progression to continue toward some objective, so with these games we're adding significant levels of strategy and progression."
A few differences between arcade game and mobile version: Big Bass Wheel (a spin-the-wheel-for-prizes game) on mobile can feature new prizes on it spinning wheel, whereas Big Bass Wheel in the arcade is fixed. Speed of Light (a game with a board of dots that players must tap when they light up) has added features in mobile like connecting the dots by swiping and numbered dots to be tapped in order.
The ability to redeem points for in-store prizes gives the brand's games (as well as its notable name) an edge over the competition — and slight forgiveness for game quality. The games are officially in the app store for download now to test, but based off the preview videos, Baer isn't predicting any will be super addictive.
"My assumption is that they'll be okay," said Baer. "I don't look at any of those three and think that it's going to be super addictive, but it will build brand affinity. The brand name can be on people's minds when they're not at a Dave & Buster's."
https://digiday.com/?p=125920