The dark side to unlimited vacation policies at agencies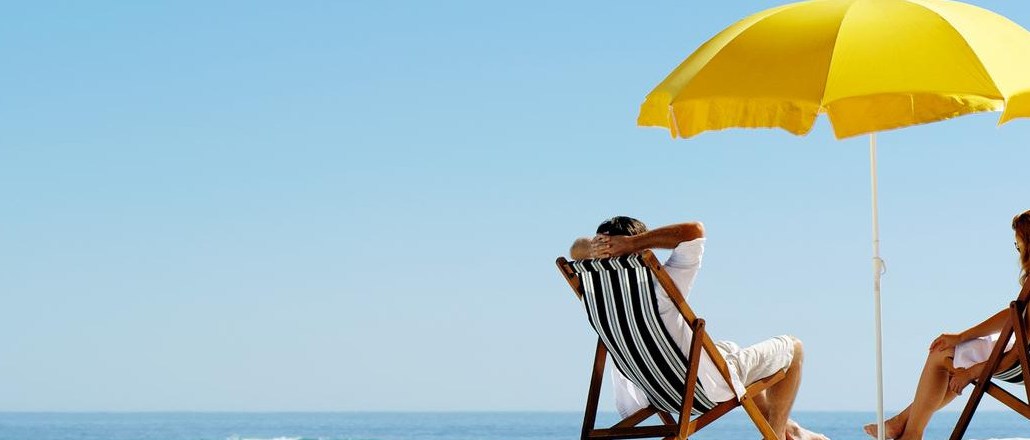 Unlimited vacation is a growing trend in the agency industry.  The idea of limitless paid time off is the product of a work-culture shift toward, ostensibly, treating employees like adults who can be trusted to get their work done. It is also an answer to the generous perks from around Silicon Valley, where agencies find themselves competing for talent more every year.
But there is a dark side.
One middle manager at an agency that offers unlimited time off said he often privately seethes at the fact that someone who has worked at the company for less time than him has the same amount of time off. "It's one of those things you never will mention, because it makes you look greedy or petty, but paid time off is a reward for service, or should be."
Another sticking point higher-ups have with the policy is that agencies run on man-hours. "Unlimited vacation is difficult in our business given the client-centric structure," said Havas chief talent officer Patti Clifford. "Client contracts usually specify for their accounts the numbers of hours and type of employee to be assigned during a certain timeframe." So even if companies have unlimited vacation policies, clients may change the game, making it more of a written policy than a practiced one.
According to a 4A's survey, only 3 percent of 200 agencies have unlimited paid days off. This year, Project:Worldwide joined agencies like TBWA L.A. and Deutsch L.A. offering unlimited vacations. The most popular vacation policy, though, is about 10 days for people who have worked for less than five years. In all, there were 55 distinct time-off policies in the agencies surveyed.
Toni Dawkins, a 24-year-old strategist at MRY, gets unlimited vacation. She is surprised, she said, at how few agencies offer it. For her, it is a "favorite perk."
'I don't want to be the slacker'
Studies actually suggest that unlimited time off leads to less time actually taken — either because staffers feel too guilty to take the time or there's a macho culture of attendance competitiveness. Indeed, the average time employees take off now at MRY is "slightly less" than at other agencies, said executive director of human resources Ed Mangis. Unlimited PTO is really just a "value proposition" for attracting key talent, he said. (As with generous maternity policies and other perks, including free lunches, unlimited vacation is a decidedly progressive idea borrowed from Silicon Valley companies like Netflix — and one that agencies know will help them recruit young talent.)
Other than employee goodwill, companies benefit from unlimited PTO in other ways: If employees leave, for example, they're not owed for unused vacation time. It's also easier for accounting to not have to keep track.
Asked how many days off she took last year, Dawkins was surprised. Forced to think about it, she realized it wasn't very much: just 14 days, although "it felt like a lot." There is a game to play, she admits: "You are subconsciously thinking about 'does this appear to be too much time,' but that's human nature," she said. "There have to be checks and balances with management so there's a process in place."
For the middle-manager, the guilt is there, although he says it comes mostly from within himself rather than anything the company does. He can see who is out when and can count the days he was off compared with others: "I don't want to be the slacker."
'People struggle'
New York shop Walrus used to have an unlimited vacation policy but ended it last year. "Optically, it sounds great, especially for new employees," said Frances Webster, COO. "But it ended up being confusing to employees, and people struggled." Younger millennial staffers were the ones who were especially vocal about wanting more structure in their time off, said Webster.
At 72andSunny, which now offers what it calls "unlimited-ish" policies (take time you need, within reason) the perk began for those at the director-level when the company was founded. The understanding is, senior people do more and may have family obligations. When the shop extended it to all employees, head of talent Sedef Onar worried whether more senior people would get annoyed — because it was a perk they had earned over time.
"Unlimited PTO is a trust-based approach not a control-based one," she said. "People love it."
And yet policies can vary even within the same company. TBWA/Chiat/Day has unlimited vacations in its Los Angeles office but not in New York. "We let [the office] make the call," said a spokesperson. Los Angeles chose unlimited PTO, taking its cue from Netflix. Liz Levy, a creative director in the LA office, who can't even remember how many days she took off last year, said that it helps her as a creative because the "best inspiration usually comes from not being in the office physically."
In the end, generous fixed PTO policies may emerge as the happy compromise. Work & Co. decided against giving unlimited time off, settling instead on a 20-day policy, plus a week at Christmas. "I'm into the spirit of trusting employees and we love that," said head of talent Caitlin Lillie. "But we do want everyone to take vacations, so we're not going to give them unlimited time off."