Cresco Labs is trying to build the 'CPG of cannabis'
November 15, 2019 • 3 min read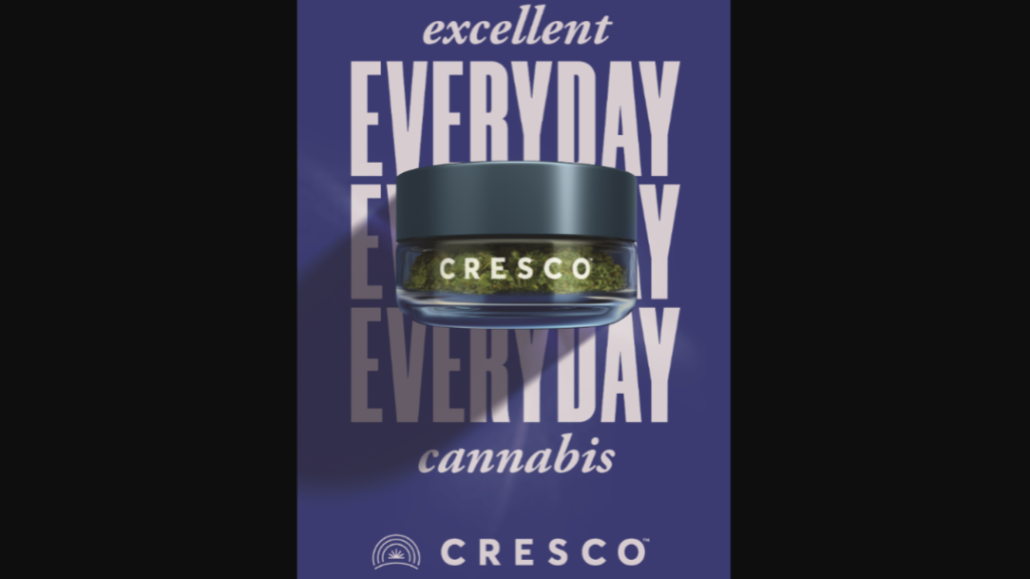 Advertising cannabis isn't easy — without legalization across all 50 states, advertising regulations are constantly in flux — but Cresco Labs wants to market its cannabis brand, Cresco, like that of a typical CPG marketer.
The company, a multi-state cannabis operator working across 12 states, is looking to introduce people to a new brand with a major marketing push across as many channels as it can get. Without the ability to market across social platforms, as none of those platforms allow advertising from cannabis brands, Cresco Labs is using more traditional marketing methods. To get the word out, the company is using a big out-of-home push in California, placements with print media publications like Rolling Stone, Variety, Wired and GQ, among others, as well as programmatic and display.  
"The mission to normalize cannabis is in the creative message that we deploy in our marketing but a lot of that [normalization] is also in the placements of those ads," said Cory Rothschild, svp of brand marketing for Cresco Labs. "Where we show up as a brand does change how people perceive our product. It's difficult [to advertise] but it's really important that we as an industry begin to approach cannabis the way a traditional CPG company would approach media." 
By showing up in channels that a laundry detergent or an all-purpose cleaner might, Cresco Labs is aiming to change people's perception of cannabis as well as the Cresco brand. Earlier this month, the company unveiled its largest marketing campaign yet, "Excellent Everyday Cannabis," to boost brand awareness in California.  
"The surprising silver lining of this industry is that so many companies are spending so much money hoping to get one-second completion rates on social media sites, it's nice to step back to an almost simpler time, when you have some of these more foundational media opportunities that have been thought of as secondary or tertiary in the media space," said Rothschild of the marketing restrictions. "It's a limitation but it does force us as marketers to rethink how we build a brand from scratch in a more limited ecosystem." 
The company has allocated 50% of its marketing budget to traditional media, the majority of which goes to out-of-home, 30% to premium digital placements across legacy publications from Penske and Condé Nast, 15% to programmatic and 5% to cannabis publications Leafly and Weedmaps. Cresco Labs declined to share the size of its marketing budget. According to Kantar, the company spent $12,000 on media during the first six months of this year. 
The company's also doing more with programmatic. "As we [look to] build the CPG of cannabis, using programmatic has tremendous advantages," said Rothschild, of allocating 15% of the budget to programmatic. "It's the same advantages I found when I was at Gatorade. From an effectiveness standpoint, we can reach a specific target in a much more precise way. That obviously provides a level of efficiencies, scale of audience, scale of spend, as we really build the first formal CPG company in cannabis." 
Cresco Labs houses brands including Cresco, Remedi and edibles brand Mindy. Of course, the company isn't the only one aiming to be the CPG of cannabis. As previously reported by Digiday, Slang Worldwide is also looking to do just that with 94 products in nearly 20 states. 
The ambition to be the CPG of cannabis is common in the market currently, according to Joshua Otten, CEO of Ronin, a cannabis and hemp brand services platform, who added that often the cannabis companies touting the CPG of cannabis approach are using one brand name across a whole host of products rather than creating differentiated brands for each product. "Any company portfolio that is one brand and one name and they slap it on 50 things, that's not CPG," said Otten of the numerous cannabis companies aiming to be the CPG of cannabis. 
As for the marketing approach for Cresco Labs, Otten said, "Marketing channels are important, but we're still in such an infancy that if you don't have a lane [a brand identity], it'll be tough for any brand to have success."
https://digiday.com/?p=352880
September 27, 2023 • 10 min read
Digiday+ Research assesses how brands and influencers are using Shorts to reach new audiences and what types of Shorts videos create the most buzz for marketers.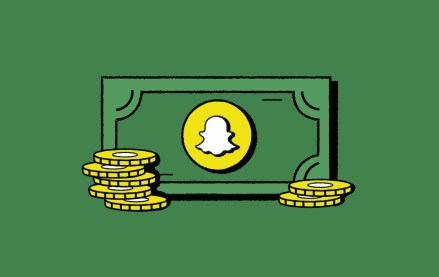 September 27, 2023 • 4 min read
Yesterday, Snapchat marked its return to in-person agency roadshows, sending company representatives to Horizon Media's Manhattan office to showcase a Snap-designed video game intended to capture the essence of what it's like to work at an agency — and how Snapchat can be part of the process.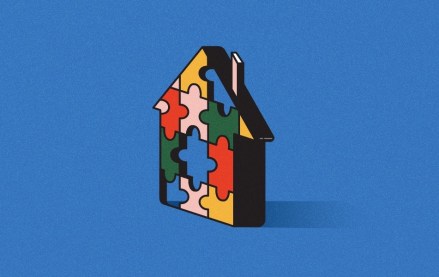 September 27, 2023 • 5 min read
As in-housing settles in as a mainstay, some marketers push for complete control.