Brands are always looking for ways to be more social, but usually that means pretty run of the mill Facebook and Twitter stuff. Toshiba and Intel have teamed with Pereira O'Dell to make an experience that is entertaining: a social film.
The film is called "The Beauty Inside," is directed by Sundance Award winner Drake Doremus, stars Topher Grace, Mary Elizabeth Winstead. It is a love story of sorts that involves a protagonist, Alex, who has a condition in which he wakes up every day as someone else. This is where the audience participation comes in. People can audition for various roles in the social film and can interact with characters and start conversations on the film's Facebook page. You can start auditioning now and tune in starting on August 16 to watch as the movie unfolds in six parts.
In the meantime, Pereira & O'Dell co-founder and chief creative officer PJ Pereira took time to talk to Digiday about "The Beauty Inside" and the social film experience. Also, watch the trailer at the bottom.
How did you guys come up with the idea for a social film?
It started a year and a half ago. We started to work with Intel and Toshiba. These two brands have such legacies, but they wanted to reach younger people There is a modern discussion in Hollywood about how social can impact the way you tell a story. So we thought, why don't we take these two brands who have invested in the future, and have them be entertaining with while trying to crack that code and help Hollywood think about social film in a different way. The idea with social film is the to get a large group of people to interact with a story, not just one person or a small group the way video games do. it's a different approach and a new avenue to explore in storytelling.
Can you tell us a bit about the storyline in the film?
It is about a guy named Alex. Everyday he wakes up and looks completely different. Same house, same place, same memories; but everyday he looks completely different. He could wake up as a man or a woman. A different experience everyday. That has a huge impact on his life, but because he has been like this his whole life, it is something he has learned to live with. This is the premise of the story. What happens is that he figures certain things out, how to have fun with it — what kind of job he can have, how he can get dressed everyday, how he can have a wardrobe that can accommodate this. He has to figure out how to make peace with his insides and outsides and how he communicates with the person he is in love with. He tries to figure out how to have a real relationship.
How involved were Toshiba and Intel in the creative process?
Toshiba and Intel were the ones that inspired us and challenged us to find ways to engage a younger audience. They wanted people to enjoy it, which is why we went the entertainment route. We wanted the computer to have reason to be there, to have a role in the advertising, but in an entertaining way. The computer is the one thing that stays the same with Alex, even though his appearance changes everyday. How can you tell who Alex is? Because he is the one with the computer. It is also the device that he uses to record his personal diaries. The computer is always there but it is never a pitch. It is there in a delicate way so that you know it is advertising, but you are OK with it.
How does the auditioning part work with the film?
The episodes are mostly shot already, but there are parts that we will insert. That is what we are doing the casting calls for. One of the fun parts is that anyone can play Alex since he wakes up in a different body everyday. So that is why we are inviting the audience to audition. The audition process will be organic. There will be lots of opportunities between now and the last chapter for people to audition for different roles.
How are you hoping that people will react to and interact with the film?
As a social film, this is a way that lots of people can influence the story. Auditioning is one part of the interaction, but you can also interact with the character Alex on Facebook and have real conversations with him throughout the six weeks. We did a horror social film before, and this is different because it's a romance. It doesn't have the same sense of urgency, but it does offer lots of ways to interact, to talk about love and get advice. I'm curious to see what kinds of questions people ask. The discussion online will influence what we record and what the end result is, what the story becomes. We want people to imagine what it would be like to be Alex and to wake up everyday in a different body. It's a fascinating premise. It is so unreal but so interesting. Can you imagine if you didn't know your weight or your height for the next day? How do you buy clothes? How do you get a driver's license? How do you make friends? Everything needs to be thought about in a different way. This is what we want the audience to discuss and think about.One thing we learned from doing social film is that people like to get into character. People get into the story and enjoy the fantastical element of it and play with it. they like to suspend their disbelief while they are they and have some fun with it. It's hard to say how big social film will get but we hope it is the beginning of a genre of movie. We hope social film becomes a regular part of entertainment.
https://digiday.com/?p=18058
September 25, 2023 • 5 min read
As esports winter sets in, the companies that are best insulated from the cold are the ones that designed their balance sheets for a years-long march to profitability — not the massive and rapid returns promised by some esports companies during the industry's initial wave of growth.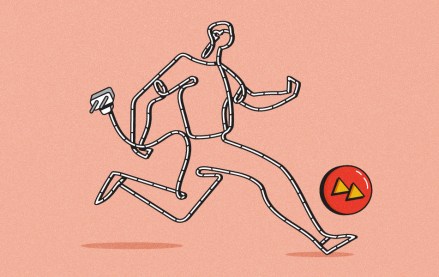 September 22, 2023 • 4 min read
Women's sports are having a moment. Brands, media companies and agencies are looking to get in on the action.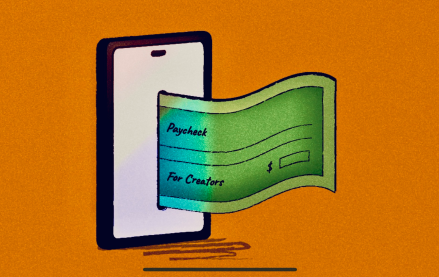 September 22, 2023 • 6 min read
The Hollywood strikes were supposed to be a game changer for many of them, but the situation hasn't quite lived up to the hype.