'Control is being taken away': Retailers struggle with Facebook dependence
May 1, 2019 • 6 min read
•
•
Over-dependence on Facebook remains the No. 1 source of anxiety for retailers.
At the Digiday Retail Summit, challenges top of mind for retail execs in attendance included customer acquisition, finding the right marketing mix and figuring out attribution as that mix changes.
And despite intentions — and efforts — to diversify their platform expenditures, Facebook and Instagram keep coming back up, both because they work, but because they also perhaps work too well.
"We can't help but put all of our eggs into the one platform that shows clear results," said one retailer. But the cost of doing business on Facebook is unpredictable at best, and unsustainable at worst. The same retailer said that customer acquisition can cost as low as $14 per customer and as high as $70. Others said that despite fluctuations, Facebook's pull is its undeniable ability to get people — particularly Boomer customers — to convert through targeted ads. That's something that retailers aren't even seeing on Instagram: according to one retail exec, Instagram is "good for engagement, terrible for conversions." Instagram's in-app shopping function seems promising, the exec continued, but handing over conversions to a platform to handle directly wasn't something their company was yet all-in on.
Even if retail marketers are wary of Facebook and repelled by rising costs of customer acquisition, other platforms simply aren't cutting it: Pinterest, according to attendees, hasn't built out successful customer conversion rates to justify ad spend, for instance. If anything, execs spoke to closer attention on traditional channels like TV and out-of-home to pad out paid marketing on digital channels.
Sometimes the answer isn't in digital or traditional marketing channels at all. Zak Normandin, the founder and CEO of Coca-Cola-backed Iris Nova, which owns the beverage brand Dirty Lemon, said that after building his brand off of the backs of Facebook and Instagram, he shut off spending to spend more on "experiences." Specifically, that means putting products into owned stores as well as partnerships with stadiums and movie theaters.
Channel diversification is increasingly important, particularly for direct-to-consumer brands that have had success in finding new customers on Facebook but are now running out of steam thanks to saturation and rising costs.
"We're moving on from Facebook and Instagram. It is crowded and competitor brands can replicate you easily," said one head of growth at a DTC brand. "Control is being taken away as platforms flex their muscles — we're seeing less control over our target audience, meaning it's becoming increasingly harder to reach a core audience. At the same time, CPMs and costs are rising."
Facebook, meanwhile, is increasing its available ad products. At its F8 conference on Tuesday, the company announced new ways for brands to advertise: In addition to the main feed, lead-gen ads will be available on Facebook Messenger and Stories. For brands seeing success with influencer marketing but not paid ads on Instagram, there's an update coming that should help: Influencers on Instagram can now enable in-app shopping with product tags in posts.
More attention will also soon be Facebook Groups, where brands have the opportunity. Noah Palmer, the general manager of Gap, Inc.-owned Hill City, said that starting a Facebook Group of "wear testers" (influencers that receive products for free in exchange for social posts and feedback) led to valuable insight for designers and developers as well as a more organic, community-minded conversation about the brand and products.
"Community is more often than not contrived," Palmer said of the conversation that started in the brand's Facebook Group."But if you have a strong brand that people are really passionate about, people build their own community about it."
Overheard at the Digiday Retail Summit
"A lot of people are going to Amazon rather than Google for reviews right now, so we want to be there, just to be there."
"We've hesitated to sell on Amazon because, for us, the customer interaction piece is so important. I've seen so many brands get killed with inventory and reviews on Amazon."
"We had to move a store location, so we actually took the opportunity to add more hands-on experiences in-store. Our baby boomer and older audience couldn't care less — they wanted to go there and buy something. Millennials and Gen X (shoppers) were the ones that utilized the experiences piece."
"We're just starting to implement ship-from-store in a multi-year project. Our stores have not been as strong as our online business. The idea is that it gets people in-store, but what does that mean from a logistics perspective? We're just trying to figure out what capacity each store can handle."
3 questions with Michael Wystrach, co-founder, Freshly
The prepared-meal category is a difficult one to win, but New York-based Freshly is hoping to reach customers who want to eat healthy food but are short on time. Unlike Blue Apron or HelloFresh, Freshly's meals come fully-prepared and ready to eat in three minutes. The 7-year-old scompany, which now has distribution in 48 states, has so far raised $107 million, including a $77 million Series C round led by Nestle. Digiday spoke to co-founder Michael Wystrach on Freshly's roadmap.
What customer problems are you trying to solve?
Food is a massive market. You're buying products from multiple different places depending on the use case that you're looking for. In general, our customers are replacing [behaviors] almost equally: 30% are replacing grocery, 30% are replacing eating out, and 30% are replacing a delivery. Now, within those different [segments], we're solving for different problems.
Food delivery businesses are saddled with challenging cost structures. What's the advantage of your business model?
We benefited from starting in Phoenix, Arizona without any venture capital. We had to bootstrap. And when you have to do that, you become very good operators and you make sure that you focus on whether this a real business or whether this is basically us giving free food away. The dangerous thing you hear is, "Oh, we're going to make margin and scale." The beneficial part for Freshly was that it took us a long, long time to get capital. We didn't raise money until the middle of 2015.
Direct-to-consumer brands are aiming to win categories through personalization. How are you approaching that?
When we think about personalization, I think the gold standard is really what you see with Netflix, which is basically doing everything they can to understand what you're looking for in entertainment. We think about food connected with health [and] it is an amazing opportunity to personalize. Can we use the data on the goals that you have, the data that we have on the nutritional content of the food, and can we work to personalize that journey with you? Today we're at the early stages of doing that, and we're working with different groups to provide coaching and different aspects to build in so that we can really help you on the path to healthy, convenient eating. — Suman Bhattacharyya
What we've covered
Gamer Dew: Mountain Dew is spending 40% of its marketing budget targeting gamers.
Show me the money: Clients are scrutinizing agencies' billing processes in a push for transparency.
TikTalk: Marketers are starting to spend on TikTok.
Subscribe to the Digiday Retail Briefing: An email with news, quotes and stats covering the modernization of retail and e-commerce, delivered three times per week.
https://digiday.com/?p=332365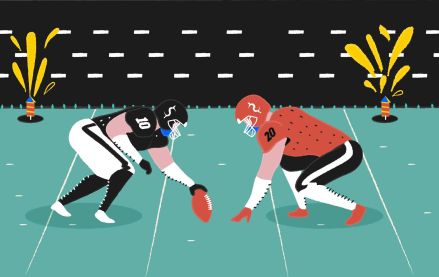 December 6, 2023 • 4 min read
In response to this challenge, the NFL's Detroit Lions have adopted a proactive strategy, introducing an extra channel for their local NFL broadcast. The objective is to broaden advertising opportunities, leverage direct-to-consumer distribution, and establish stronger connections with local fans, with the ultimate goal of increasing preseason viewership.
December 6, 2023 • 4 min read
It's been over a decade since the most recent entry in the wildly popular "Grand Theft Auto" series came out in September 2013, meaning anticipation for "GTA 6" has been building for years. Rockstar titled yesterday's trailer as "Trailer 1," making it clear that the company is poised to launch a massive marketing campaign in the lead-up to the game's 2025 release.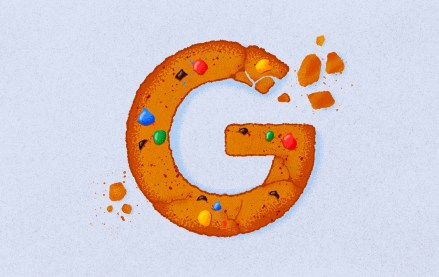 December 6, 2023 • 4 min read
A healthcare client that decided to scrap all conversion tags and cookies within weeks provides a case study for what will likely be a common experience in a year's time.