When we talk about motherhood in the agency world — and it is definitely something we should be talking about —  the conversation tends to leave a lot of women out.

The women who most often offer their experiences and advice on how to both lean in and to set work-life boundaries are usually the women who have made it far enough in their careers to call those shots.
"All the women I've ever read about 'making it' as moms in advertising are always creative directors or higher," said our latest anonymous confessor, a female copywriter who is expecting her first child. "Haven't they technically already made it when they have their kids? How else do you afford a full-time, live-in nanny? These do-it-all ladies who leave at 6 p.m. with their heads held high and work from home two days a week, they have the clout and the leverage to have it all."
This newly pregnant copywriter shared her concerns with Digiday about trying to be a good parent while continuing to move up in the agency world. Excerpts:
What do you think will be the most challenging part of motherhood for you as a midlevel creative? 
It will be the guilt. Juggling responsibilities might seem like the obvious answer, but that is a matter of attentiveness and logistics. But women are incredibly tough on themselves when it comes to wanting to be the best mom. As much as I am ambitious in my career, I have similarly high expectations for myself as a parent. It's inevitable that there will be an endless succession of small failures. If I don't keep a good perspective on it, I'll become paralyzed with guilt.  I'll feel guilty if I don't see her first step. I'll feel guilty for saddling my partner with so much of the parenting responsibilities. And then there's the guilt around work. Not feeling like you're doing enough. Keeping my expectations for myself realistic will be the true challenge. The way things are now, I'd have to accept overnight feedings as quality time. Really? Can I really live with myself if I did that? Can I live with the guilt my male counterparts seem to make peace with enough to subscribe to this lifestyle?
Are you considering taking a step back from your career?
I'm assuming you mean an extended break beyond the typical maternity leave. For a variety of reasons, but mainly because I am financially unable to, that would not be an option. If I could afford to take an extended break, I still probably wouldn't. I might consider going freelance or part time, however. But I'm not sure about that, either. I came into advertising later than most, so putting my career on cruise control for five years might not be the smartest choice in my case. My feeling is that I need to make it work or just get out completely.
How realistic is it for you at your agency to leave at 6 p.m. to be with your child or work from home?
People only work from home here under special circumstances. I don't think it is an option, but I also haven't had that conversation yet. I think people at my company are understanding, and I could probably leave at 6 and work from home on occasion, but it's more of a question of, will I be passed over for the exciting work? If I'm the lady with the kid who never stays late, I'll just be relegated to creative busy work indefinitely. All of this is necessary, fine work, but it's not the work that leads to promotions in the creative department.
What do you think agencies need to do to support mothers who aren't the ECDs and CEOs?
Part of it is our responsibility to make it easier for ourselves. First, we shouldn't assume that our companies would not want to be flexible. No, we may not have the leverage of an executive, but that doesn't negate our value. We need to have the conversations. We need to at least know what we want and then ask for it. They can say no, they can negotiate;  but we'll probably come out better than if we never asked. Second, we need to be vocal about the work that we do. We can't sit back like shy teenagers hoping that they notice how hard we work. It might be helpful for your boss to know that you worked from 6-8 before you came into the office because it was a good time for you. It might go a long way to get the respect that leaving at 6 might erode.
Do you think it's possible for midlevel creatives to actually balance motherhood and agency life?
This I do not know. It's the massive, threatening question hanging over the head of any woman considering motherhood at my level. Companies should have policies in place for working moms, so the perception that they are getting a special exception is lessened. But it's also our responsibility to be vocal, to talk with our companies about how they can help. Instead of turning tail and getting a cushy client-side position — which is certainly excellent and sensible option that many women go for — I'm going to give my company, my peers and myself the benefit of the doubt. I don't think being a mom will negate my value, but it will make me different. I'm going to treat this as an experiment and a learning experience. I love my work. I don't want to give it up.
https://digiday.com/?p=56017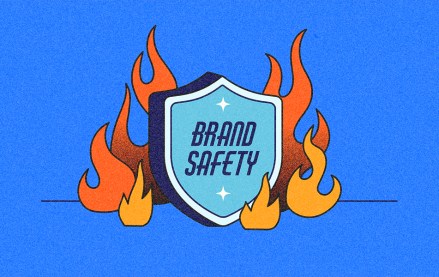 November 28, 2023 • 6 min read
"Major brands' search ads can appear on piracy, pornographic and sanctioned websites," research claims.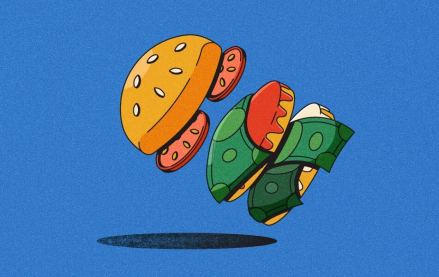 November 28, 2023 • 6 min read
As more influencers look to get into food content creation, brand opportunities are following.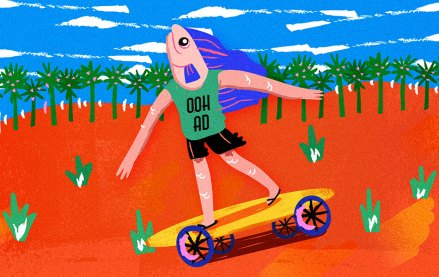 November 28, 2023 • 7 min read
As major marketers like Maybelline experiment with faux OOH, more marketers are open to the idea.