This article is part of our Confessions series, in which we trade anonymity for candor to get an unvarnished look at the people, processes and problems inside the industry. More from the series →
Agencies like to present themselves as "full-service," but in reality they offload a lot of technology work to array of specialists. These vendors execute many of the nuts and bolts of campaigns, often without the client even knowing they exist. With the importance of technology in marketing growing, tech vendors are even more important. In this week's Confession, a technology vendor to agencies spills the beans on what it's like to work for them and why many are pretending to be something they're not. This article is the latest in a series Digiday is doing on the inner workings of the digital media industry. Please email me at the address below if you'd like to participate. We guarantee total anonymity in exchange for complete honesty.
What's the biggest difficulty in dealing with agencies?
The biggest problem is when agencies come to us and say they have an approved concept and expect us to do the job. We'll provide anything from estimates to scope to creative. But then we'll find out they didn't get that project approved and they're actually pitching it. We're basically doing their pitch for them, for free. They're on retainer, and we're not. They're shielding the fact that they're an agency without the technical know-how. They get compensated, but we don't. Some agencies are open about bringing in a technology partner. We're not trying to steal a client. Agencies always have that in the back of their mind of fighting for their part of the sandbox.
Agencies talk about being makers. Shouldn't they have this technology in-house?
They can't do it. It's the jack-of-all-trades-master-of-none thing. Digital marketing is fragmented across mobile and the Web and so on. They can't be experts in every area. But agencies, especially traditional ones, don't want to lose business, so they try to portray themselves as experts in all areas. It's not feasible. Agencies will come to us with ideas that can't even be done. It shows that the more transparent agencies are, the better it will be for them, the tech vendors and clients.
What are common problems in bringing ideas born in agencies to life?
It goes back to the lack of knowledge in the space. When they're pitching, it's driven by creative. They hear about a new technology but don't understand the limits are of the tech. They've gone ahead and pitched it. But by the time it gets to the tech vendor, the vendor will tell them it can't be done. We've had agencies come back after then going to other tech vendors and say you're right. They should trust we're experts in a particular area. You can't possibly be an expert in every technology across the fragmented digital world right now. Agencies need to learn some of that and be more transparent about the partners they bring in.
Are agencies still stingy with giving credit?
We worked with an agency on something. We came up with the concept, the creative and the execution. Then there are 25 people (from the agency) taking credit for it on Ad Age when we did all the work. There were two people on the agency side that were involved, but somehow 25 were credited. Then, later, we got contacted by someone from the same agency about a separate project, and they referenced the technology created and said they were a major part of it. This person didn't know we were the ones who came up with it. That happens a lot to varying degrees. We've had relationships where agencies are open with who they've worked with. We're not big on credits. For a technology company, you have more of a team atmosphere where it's not individuals that need things for their portfolios and reels.
Do agencies play games with payment?
One area that always comes up is you've defined the scope of work, but then the client has changes. That's a change-work order with a revised scope. You have to provide another amount because it wasn't in the original scope. A lot of agencies will say we have to do that and there's more work for us down the road. Nobody believes that. Agencies should stop using that. It doesn't work that way; it never will.
But agencies are now all digital to some degree, right?
A lot of traditional agencies that say they're digital aren't. It's a joke. The digital arm knows how to post on Facebook. That's great for you, but that's not digital.
What's the difference between running an agency and a software company?
In software development, you have different processes. In the advertising-marketing world, it's "do what the client says, hurry up and wait." You can't have that in software. That's where you're having problems. You can't run in that chaotic process for software. The less transparent agencies are, the more risk a project will fail. Clients assume that since the agencies are handling it, the chaotic process will work. Agencies don't have long-lasting relationships with tech vendors because tech vendors will have different product categories and won't be willing to work a week straight for 18 hours a day for a client. Some agencies are starting to understand. The agencies that just look at a tech vendor as just another vendor are a mess.
There's talk of agencies operating like software companies. Possible?
I don't know how you can. It depends on what type of agency you are. If you're an agency focused on digital, you could potentially do that. In the agency world, you're doing client initiatives and helping them understand how to define a campaign. When you're a startup, you're not as concerned about the account management because you don't have clients yet. Your product is the No. 1 priority. There are different mindsets in the different worlds. Agencies and startups share working late nights and weekends. But that's about it. There's not as much of a bullshit factor in the startup world. Agencies learn to bullshit all the time. They're never up-front about things. They get treated like shit by the clients, and they'll shit on the tech vendors. We've done a long RFP process, and the agency won't get back to us. That's just professional courtesy.
https://digiday.com/?p=8767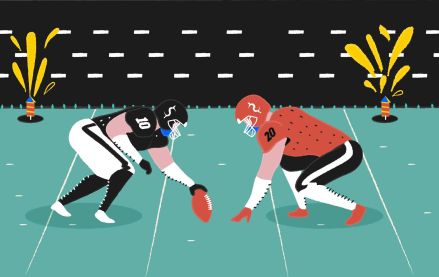 December 6, 2023 • 4 min read
In response to this challenge, the NFL's Detroit Lions have adopted a proactive strategy, introducing an extra channel for their local NFL broadcast. The objective is to broaden advertising opportunities, leverage direct-to-consumer distribution, and establish stronger connections with local fans, with the ultimate goal of increasing preseason viewership.
December 6, 2023 • 4 min read
It's been over a decade since the most recent entry in the wildly popular "Grand Theft Auto" series came out in September 2013, meaning anticipation for "GTA 6" has been building for years. Rockstar titled yesterday's trailer as "Trailer 1," making it clear that the company is poised to launch a massive marketing campaign in the lead-up to the game's 2025 release.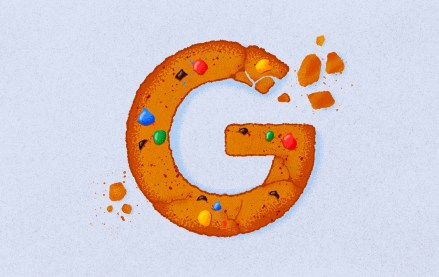 December 6, 2023 • 4 min read
A healthcare client that decided to scrap all conversion tags and cookies within weeks provides a case study for what will likely be a common experience in a year's time.