This article is part of our Confessions series, in which we trade anonymity for candor to get an unvarnished look at the people, processes and problems inside the industry. More from the series →
"Mad Men" returned to great fanfare last night. The nostalgic look at the advertising business in the early 1960s is nothing short of a cultural phenomenon. Those in the ad world are as obsessed as anyone with the series, while often ruing the fact that the agency business is far less glamorous and swashbuckling today in an age of procurement, discount creativity and heightened financial pressure. Digiday spoke to an agency chief executive to get a read on what it's like to run an agency today, how clients often get the bad work they deserve and why, despite it all, advertising is still a very fun career. You can read the full collection of Confessions. Please contact me at the email below if you'd like to participate. We promise full anonymity in exchange for honesty.
"Mad Men" is back. Do you watch it wishing you were in the business then?
I think a lot of ad people watch "Mad Men" and see themselves in Don Draper. No one watches the show and aspires to be Bertram Cooper or Peter Campbell. I am not sure I would have done well then. The pace seemed so measured and deliberate. Today's pace is frenetic, and the ideas are perishable. You have to race to keep up with the consumer, race to keep up with your email, race to catch your flight, race to your next meeting. Attention Deficient Disorder is becoming an asset in this industry, rather than a liability. There is very little time to stop. And think. Because the media was so [relatively] unsophisticated in the 1960s, there was more effort put into a client's strategy and the story. There was more time and more control to craft a brand story and tell it to an audience that gave you the benefit of the doubt. That would be kinda cool to experience again. That, and maybe some lunch boozing and office sex.
What's the most frustrating part of running an agency?
It is getting increasingly more difficult to do great work and make money doing it. The power has swung entirely to the client's side of the equation. I don't see it changing anytime soon. Clients now have procurement departments that buy creative services the same way they buy staplers and paper. They demand transparency into the agency financials, then seek to extinguish the agency's profit margin. They don't understand the creative process, nor do they care. Their job is to ensure that the agency makes as little money as possible, and they are good at their job. Also, fewer clients are looking for long-term relationships. They want to sleep around and have flexibility and are only willing to sign up on a project basis. This doesn't give the agency any predictability in building teams and growing the business. The agency can never get comfortable and get into a groove with a client. It also feels like we are in pitch mode. A lot of clients still expect that initial ideas should be developed by the agency for free and they should only have to pay for production of the ideas they approve. And as PR, digital and advertising grow closer, there is less differentiation between agency offerings and more competition for projects that are out there. Advertising pitches can now start with as many as 20 agencies from every marketing discipline.
Bottom line: The most frustrating part of running an agency is that clients want ideas for free, want to pay as little as possible for production and are unwilling to give the agency a long-term commitment, and there is more competition than ever to win these projects. And if you happen to lose, you'll be lucky to get a phone call from the client.
It's often said that clients get the work they deserve. What separates
the truly good ones from the awful?
I am big believer that, whether they want to admit it or not, agencies are defined by their clients. A client's willingness or desire to do interesting or innovative work is what's going to help you or hurt you in your attempt to create successful campaigns, build a portfolio, win awards and recruit new talent. The client's culture invariably rubs off on the agency. It's important to consider this going in to any new relationship. Good clients are secure and accountable individuals, who know what they need to do and can give clear direction. They stand behind their word and defend their position. They don't hang the agency out to dry at the first sign of trouble. Good clients are secure enough to take risks and are not afraid of being wrong. They trust the agency and can effectively manage from a distance, which allows the agency to focus on delivering a great product, not managing an erratic client. Bad clients, conversely, are insecure, political and weak. They are afraid to stand up to their peers and bosses. They try to make everyone happy and get incremental credit along the way. Making great ads is secondary to their petty need for constant validation. Their insecurity and weakness leads to fear. And the fear leads to constantly second-guessing their decisions.
What's having a bad client like?
For bad clients, the means is more important than the end. They live to control and micromanage the process. They delay approvals and won't commit. They believe that their high-touch involvement is helping things, when it is actually derailing the process, de-motivating teams and leading to uninspired work. Interestingly, bad clients aren't necessarily afraid of delivering uninspired work. They would rather produce a shitty campaign and blame the agency for it, than produce a stellar campaign and not get credit for it. Great clients are fearless and increasingly hard to find.
What's the craziest thing you witnessed in your time in advertising?
Probably that Walmart pitch a few years ago, which I wasn't part of, but I followed in the press like everyone else. This was the pitch where Draft FCB won the business, and then it was quickly taken away because it came out that Howard Draft was "over-servicing" the client during the pitch process, and the client was subsequently fired for having an affair with her assistant. Those are stories you can't make up. The Subway pitch video, which was the precursor to the death of Agency.com was also pretty epic.
Do you think the advent of holding companies has made the ad industry worse?
I don't think they've made the industry any better or worse. Most holding companies are made up of lawyers, accountants and real estate agents. They don't often affect the strategic or creative offerings of their agencies. They find ways to use their size to leverage efficiencies across their networks. Usually this works in the best interest of the agency. Other times, the agencies are victims of decisions that look better on paper than they do in real life.
Give me an agency you truly respect and tell me why.
I have a lot of respect for Weiden & Kennedy. They are consistent, unaffected, and they let their success speak for itself. They have been able to grow, expand and win big pieces of business without ever losing their creative edge. You never see any blowhards from Weiden & Kennedy sitting on panels espousing some BS about the future of marketing. Instead, they are doing the work that everyone else is talking about.
Is advertising still fun? Would you recommend it as a career?
Yeah, it's still fun. It's not "Mad Men" fun, but in the grand scheme of things, it's way more fun than most jobs. A lot of the young people I talk to aren't necessarily dreaming of a jobs in advertising. They want to be part of an organization that is doing something interesting and progressive. More than ever, agencies are competing for talent with entertainment companies, mobile gaming, social media startups, etc. Agencies are an inherently fun and youthful place to work, but "fun" may not be enough to attract the best talent. They are looking to leave their mark and be part of something bigger.
https://digiday.com/?p=9354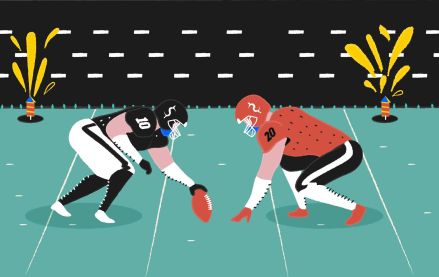 December 6, 2023 • 4 min read
In response to this challenge, the NFL's Detroit Lions have adopted a proactive strategy, introducing an extra channel for their local NFL broadcast. The objective is to broaden advertising opportunities, leverage direct-to-consumer distribution, and establish stronger connections with local fans, with the ultimate goal of increasing preseason viewership.
December 6, 2023 • 4 min read
It's been over a decade since the most recent entry in the wildly popular "Grand Theft Auto" series came out in September 2013, meaning anticipation for "GTA 6" has been building for years. Rockstar titled yesterday's trailer as "Trailer 1," making it clear that the company is poised to launch a massive marketing campaign in the lead-up to the game's 2025 release.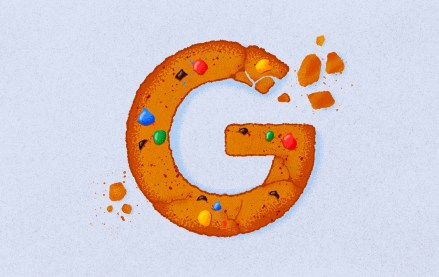 December 6, 2023 • 4 min read
A healthcare client that decided to scrap all conversion tags and cookies within weeks provides a case study for what will likely be a common experience in a year's time.