This article is part of our Confessions series, in which we trade anonymity for candor to get an unvarnished look at the people, processes and problems inside the industry. More from the series →
Those who handle social media at brands can have it rough. There's often just one person that's doing all the work. There's the constant pressure of gaining likes and the issue of not being able to tie social media efforts back to ROI. For the latest in our Confessions series, Digiday interviewed a brand social media executive who works for a large U.S. retailer about the frustrations of getting a small budget, the risk of encouraging social media whiners and the trouble in dealing with the often murky metrics inherent to social.
What is the most frustrating part of your job?
Social media is horribly underfunded at the majority of large retailers, and the business I work at is no exception. There are a lot of expectations around social media activities being a magic bullet for marketing challenges, and everyone agrees that the business should "do social," but no one wants to pay for it. I spend a lot of time shaking trees for money.
What's it like being the "social guy" working for a large retailer?
Truthfully, it's not a bad gig. I can't complain. I get free rein to be the "creative one," and to be honest, I get away with being more outspoken. However, I do spend a lot of time explaining social media basics over and over to other members of the organization — and I spend a lot of time defending best practices. Everyone thinks they understand social strategy just because they have a Facebook account.
Do you get the budget you need? 
I have no budget aside from the (small, borderline offensive) retainer I pay my agency to basically be an extension of my team. I am the only internal party handling social. Every initiative we do in social is an incremental task and/or a "go get" from outside partners. It's incredibly infuriating because I have to pitch and sell for every dollar; nothing is assigned to help grow our social file.
Do those up top get social media?
At my organization, they don't understand it, but they are willing to trust me — finally. I have been able to prove to them using language and KPIs they understand that social is valuable to the organization, and so they are willing to continue to engage with it on a corporate level. Additionally, the competition is in the space, so they know we need to be as well.
Ever get pressure to get Facebook likes?
Good God, yes. I regularly have to take up the charge that the quantity doesn't mean quality — and we focus on engagement-based metrics and earned-media calculations over sheer social file size. Our executives go through phases where they want to get more likes, and they go into this fevered like frenzy. Then when they are presented with the media plan and costs to help get to their goal number, they usually change their tune.
Ever annoyed at the fact that a lot of people don't get the value of social media, since it can't be linked back to ROI?
All the time, specifically where merchandising folks are concerned. They are the worst about that. Honestly, if you are going to work in social, be prepared with your elevator pitch on why social isn't about driving a last-click sale. You will give it at least twice a week.
Does Facebook have too much control in this market?
I'm such a nerd for Facebook and always will be, so my answer is always no. However, I think they have recently exerted some control with their ad products and are clearly trying to force people towards the more expensive, interactive products, because they make more money and collect more data. However, I don't see this as bad; I see this as the evolution of the social graph and the ongoing marriage of paid and social media.
Do agencies get social media?
If you look around for the good ones, you'll find them. There are a lot of agencies that say they do social, but its really an add-on or afterthought. The good ones understand and love the space on a fundamental level, and will put in the sweat and tears with you to grow your brand up in the space. They usually also have strong IT and development chops. The bad ones will basically throw out a lot of bad sweepstakes ideas and jargon and bill you way too much for bullshitting.
Are companies encouraging social media whiners?
Oh, God yes. Basically, if you complain about really anything on our page and are vocal enough, we will put you in touch with customer service who will likely provide you with some kind of gift card to appease you. Some people have legitimate complaints, some are just complainers by nature. We typically try to kill people with kindness, but then just pony up gift cards if we have to.
What social platform is overrated?
Many, many publishing platforms are overrated. Everyone and their mom is attempting to launch social media publishing tools and touting them as the greatest thing since sliced bread — but in reality most of them do the same thing. If you want to find the good ones, you have to try out a bunch and know what your needs are.
Do you feel pressured to tie social media back to ROI?
Constantly. We are a very data-driven organization and sales data is very important to how we make marketing decisions. We have so far been able to use other detailed metrics to justify social engagements, but we are beginning the process of implementing very detailed tracking on all social interactions to see if they result in sales. The bottom line is merchant groups won't provide you with coupons/offers if you can't prove that you can drive a lift in sales. I do a lot of sweet talking.
https://digiday.com/?p=11521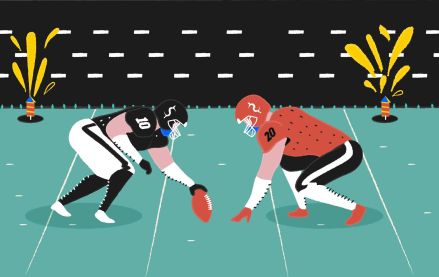 December 6, 2023 • 4 min read
In response to this challenge, the NFL's Detroit Lions have adopted a proactive strategy, introducing an extra channel for their local NFL broadcast. The objective is to broaden advertising opportunities, leverage direct-to-consumer distribution, and establish stronger connections with local fans, with the ultimate goal of increasing preseason viewership.
December 6, 2023 • 4 min read
It's been over a decade since the most recent entry in the wildly popular "Grand Theft Auto" series came out in September 2013, meaning anticipation for "GTA 6" has been building for years. Rockstar titled yesterday's trailer as "Trailer 1," making it clear that the company is poised to launch a massive marketing campaign in the lead-up to the game's 2025 release.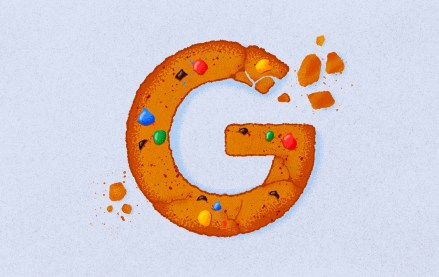 December 6, 2023 • 4 min read
A healthcare client that decided to scrap all conversion tags and cookies within weeks provides a case study for what will likely be a common experience in a year's time.