This article is part of our Confessions series, in which we trade anonymity for candor to get an unvarnished look at the people, processes and problems inside the industry. More from the series →
Lead-generation is often lumped with affiliate marketing as being the underbelly of the online advertising world. As part of our Confessions series, we spoke with a lead-gen specialist. Describing lead-gen, our source explains, "When an affiliate sees a 'new' brand or offer come on to the market — they look at it like a hungry jackal. How easy is it to kill? Very few affiliates have a genuine interest in helping that brand long term. There are white knights in the industry but they are just that, rare."
You can read the full collection of Confessions.
Brands have a problem controlling affiliates or where their affiliate links are placed. What's some of the stuff a client doesn't know or doesn't want to know about what's really going on?
This list is a long, long list. There is pre-population of information without proper opt-ins, email spam, Twitter spam, social media spam, blog commenting spam, spamming on SMS, spamming on IM. Filling in information from phone books, link masking so the original source cannot be identified, brokering of the offer to other sub-affiliates, international traffic, incentivized form fills (free iPod stuff), co-reg offers, modifying data that a user inputted, entering in fake credit card numbers, etc. The tactics usually vary based on the type of offer and how many form fields there are. Essentially, forms were developed 15 years ago and are easily scammed. Companies like LeadID are trying to create the CarFax of the lead-gen industry knowing how many people may have touched a lead. Lead gen tends to have more issues versus e-commerce. It is much harder to fake a sale. You have to keep in mind that there are monster affiliate networks made up of 12-year-olds that have no sense of ethics or morals. They just want a Range Rover (which they can't even drive).
What's the shadiest stuff you've seen?
Using old data bought on the open market and writing a script to fill in your forms en masse. I have seen thousands of leads come through in a matter of hours from one source. All were fraud, and none of the leads had ever opted in or had any memory of visiting the site/offer. Another classic one is emailing using a brand name and then offering a competing product.
Is there an issue with merchants closing down programs without warning and without paying commissions?
There is usually a warning but people who use payment services are always at risk of losing their service. Commissions don't get paid often if the advertiser loses all of their bank accounts. This happens daily.
Would you agree that affiliates are sometimes guilty of misleading or false advertising, making claims or promises about products or services which are totally untrue or greatly exaggerated?
Yes. This happens when amateur brands come into the game with no branding guidelines. Even if they have guidelines or contracts in place, they rarely have a way of enforcing it. If they have a way of enforcing it, they have so much trouble finding the affiliate due to DBAs (doing business as) that are several layers deep. By the time they come close, the affiliate has moved on and set up a new DBA. If the affiliates are overseas, they could care less about your guidelines. They will just drive massive volume. It is like asking a jumbo jet to maneuver like a fighter jet. You get volume or accuracy, rarely both.
Are there affiliates out there that are trying to find ways around can-spam laws?
Yes. Some don't take time to go around the law, they just mail and hope they never get caught. Enforcement is weak in the grand scheme of things. Most affiliates spend more time figuring out how to get into inboxes consistently. That is a bigger hurdle.
What are some flaws you see in the affiliate-marketing space?
Performance marketing has a huge amount of risk associated with it. You are not just paying for leads, you are paying for fraud too. You just don't know it is fraud until several days, or even months, later.
There are no real cops. Sub-affiliates is a major issue, since most agreements don't get filtered down to them. They operate as rogues most of the time knowing they will never be found or caught.
Since the industry changes daily, the game is not about driving quality; it is about survival after the next Google update or other platform change. You are forced to come up with ways to fool the "algorithms" since you know the playing field itself is always changing. There are no rules.
Is there a lot of affiliate-link hijacking going on?
Somewhat. I saw this happening on Pinterest, but Pinterest itself started stripping the links. I haven't seen this as a major issue. If you screw with the payment portion of a link, there is no value in it.
Have any advice for brands when working with affiliates/lead-gen folks?
Don't assume that affiliates will operate on the same moral playing field as traditional agencies. Some affiliates are more like violent nomads — invade, destroy, move on. Agencies are more like settlers, looking to milk the same cow for years.
Fraud is part of the game, just price it into your model and you will relieve yourself of a lot of stress.
https://digiday.com/?p=14024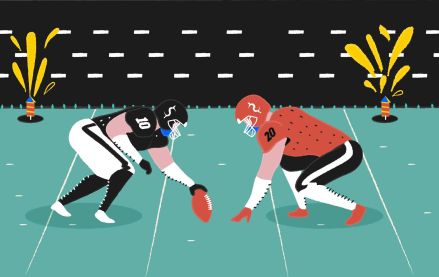 December 6, 2023 • 4 min read
In response to this challenge, the NFL's Detroit Lions have adopted a proactive strategy, introducing an extra channel for their local NFL broadcast. The objective is to broaden advertising opportunities, leverage direct-to-consumer distribution, and establish stronger connections with local fans, with the ultimate goal of increasing preseason viewership.
December 6, 2023 • 4 min read
It's been over a decade since the most recent entry in the wildly popular "Grand Theft Auto" series came out in September 2013, meaning anticipation for "GTA 6" has been building for years. Rockstar titled yesterday's trailer as "Trailer 1," making it clear that the company is poised to launch a massive marketing campaign in the lead-up to the game's 2025 release.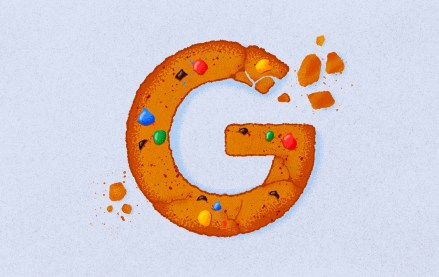 December 6, 2023 • 4 min read
A healthcare client that decided to scrap all conversion tags and cookies within weeks provides a case study for what will likely be a common experience in a year's time.