Shoe brand Cole Haan has been in the process of creating a fresh, younger, hipper image. Its latest campaign, "Don't Go Home," encourages young people to stay out late, dance all night, and, most importantly, to use the hashtag, #DontGoHome.
With the help of BBH New York, as part of its rebranding and for the release of its latest shoe, the Chelsea pump, which has special Nike Air technology that makes the heels more comfortable, Cole Haan launched a multipart experiential and social campaign using the topography of New York City and the hashtag as focal points. It is meant to meet the intersection of the digital and physical worlds, which, for its young target audience, blur.
"Cole Haan is traditionally popular with an older age group, but now they want to reach the younger creative class, the downtown set, in a unique way that wasn't print," explained Caprice Yu, creative director at BBH. "We thought the best place to reach this target audience would be media that only comes out at night, using New York City as a canvas."
The first part of the campaign, which they started just before New York Fashion Week, involved using closed storefront gates (the metal ones that shop owners pull down at night) to project cheeky sayings like "You can sleep when you're dead" and "You're fair drag mother says don't go home" along with the Cole Haan logo and the hashtag #DontGoHome.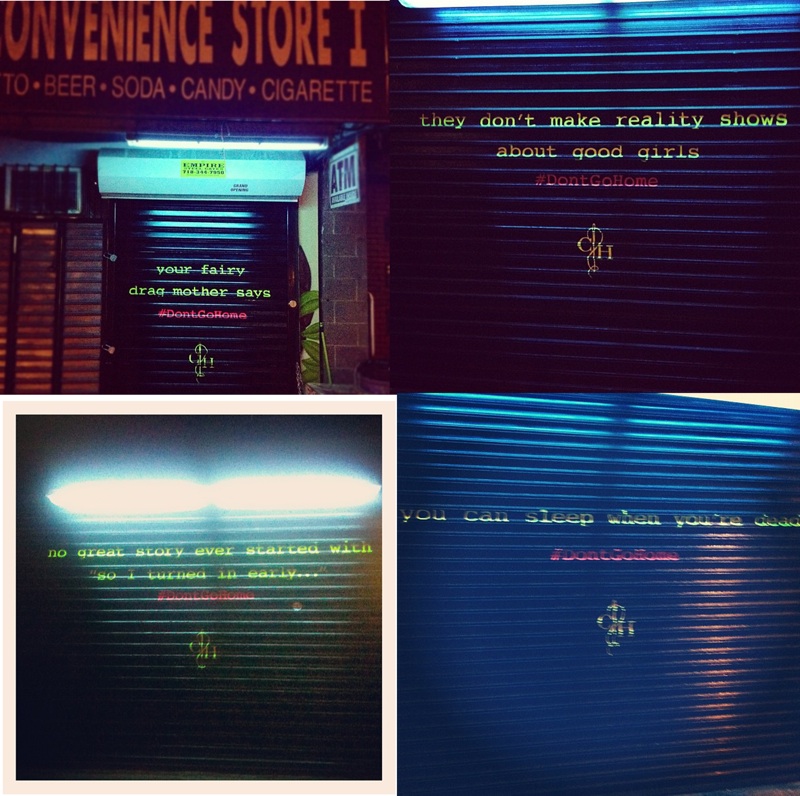 "People started noticing the messages on the rolling gates right away and started taking pictures of it and sharing it on Twitter and Instagram with the hashtag," explained Yu.
Hashtags have come a long way since Chris Messina invented them in 2007 as a way to improve the Twitter communication experience. Now hashtags are ubiquitous on the Web, and even elsewhere, like in magazines, commercials and TV shows.
Without a large budget, the campaign relied mostly on the success of the hashtag on Twitter and Instagram to get the word out about these unique projections around the city. Once the hashtag started to catch on, the next part of the campaign involved disco ball projections onto the sides of buildings at random locations downtown and in Williamsburg — you know, all the places where cool, young people hang. Along with the disco-ball wall projections, there were dance-party-like performances at these disco-ball spots, and Cole Haan branded food trucks serving grilled cheese to hungry night owls. The food truck, which is trackable on Twitter, also sold Cole Haan shoes. These disco-ball street dance parties took place on the nights of Sept. 13 through 15, and there is one last one this Thursday.
One cool feature of the disco ball projections is that when people took pictures of the projections and tweeted them with the #DontGoHome hashtag, those tweets got projected via the disco ball onto building walls. According to Yu, the hashtag was a big success that made the experiential and interactive content of the campaign organically and easily shareable and got Cole Haan lots of new Twitter followers.
https://digiday.com/?p=22043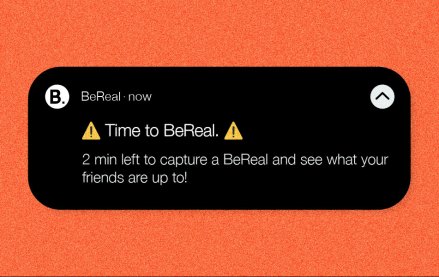 October 4, 2023 • 4 min read
•
•
BeReal launches its first global campaign, hoping to drum up buzz with users. Now, marketers are reconsidering the app.
October 4, 2023 • 7 min read
•
•
There are still those who believe that AR has a place in the marketing funnel, however big or small right now.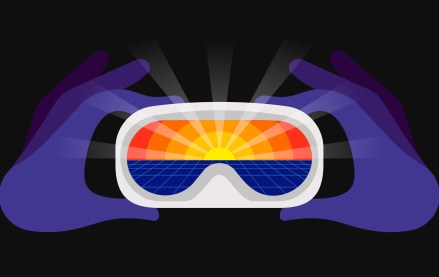 October 4, 2023 • 3 min read
•
•
With Pokémon Go revenues falling year-over-year, Niantic, its developer, is looking beyond its popular augmented reality game to generate profits.