Coca-Cola UK talks digital dos and don'ts for new £10 million campaign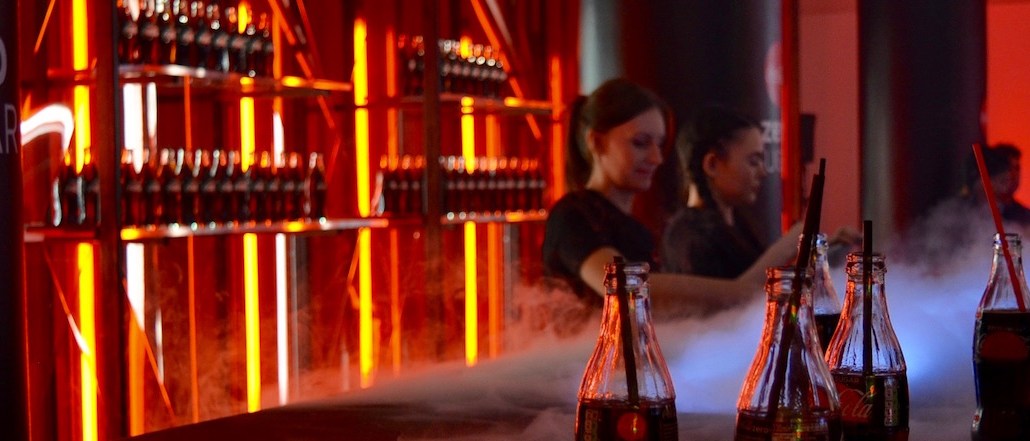 Coca-Cola is having a shake-up in the U.K.
With increasing pressure from the British government in the form of a sugar tax and from health-conscious consumers on the calorie-counting front, the brand is now reducing the white stuff.
Today, it unveiled one product from its £30 million ($38.8 million) rebrand: Coke Zero in the U.K. will now be called Coca-Cola Zero Sugar, and it comes complete with a new recipe. The relaunch comes with a £10 million ($12.9 million) marketing push, its biggest in a decade. Over the summer, the brand plans to give away 4.5 million samples of the drink.
Digiday caught up with the brand's marketing director for Great Britain, Bobby Brittain, to discuss its digital strategy. Here's what he's thinking.
Coca-Cola doesn't have a digital budget
While many marketers siphon off a proportion of their budget for digital channels, Brittain isn't convinced this really works. "If you think about digital in a way that's separated from business strategy or your overall communications approach, you end up with an 'us and them' situation," he said.
The brand is spending more than ever on digital — it's 2016 after all; it's just not allocating funds specifically for it. Brittain says Coke works with MediaCom on a campaign-by-campaign basis to consider how to make the most of its investment. There is also the fact that the lines of digital are blurring anyway: Out of home is becoming increasingly digital, for example, with options to localize content and geotarget and tap real-time data. "It's so blurred, it's really false precision," he said.
It's never doing in-house content
More brands are looking to become publishers in their own right by moving creative in-house. While rival Pepsi is going big on in-house content with its Creators League agency, Coca-Cola has no plans to follow.
"These might be famous last words, but I can't see that ever happening," Brittain said. "We bought a film studio back in the '80s. I don't think we're ever going to get into content production again." (In 1982, Coke bought Columbia studios, which it then sold to Sony in 1989 not long after the big-budget flop "Ishtar.")
Today, it's relying on agencies to do the heavy-lifting on content creation. McCann and Endemol created the brand's new YouTube channel in the U.K., CokeTV, in the mold of its German counterpart, which has had over 29 million views since launching in 2014.
Coupons are still king
Back in the 1920s, Coca-Cola was one of the original coupon makers. This year, it's returning to its roots by dialing up its digital coupon activity.
Following trials on Facebook with Coke Zero (Coca-Cola Zero Sugar's predecessor) last year, the brand is using the platform's beefed-up audience intelligence to target users. It's more cost effective than regular sampling, Brittain said, and also a better way to target its demographic of health-conscious consumers aged 18 up to their early 30s.
Once downloaded in Apple Wallet, consumers will redeem their coupons at the supermarket chain Asda, a new partner. Coke has found in its research that once people have tasted the product, they are likely to repeat. "This digital capability gives us the chance not to have to physically put a bottle in someone's hands," he said.
Expect Coca-Cola on all the platforms
This isn't so much something Brittain said, as what he didn't say. As the brand moves to double the sales of its Coca-Cola Zero Sugar, it's going to need "every element" of the marketing mix.
Because of the size of the campaign, Brittain said he's platform agnostic. "Any platform that's going to help us increase awareness that is more than welcome," he said. Whether it's Facebook Live or chatbots, "I would like to think we are one of the brands they talk to first."
The brand is planning to be the first advertiser to use Snapchat for a "transaction-based campaign" with its vouchers, for example. But Brittain remained tight-lipped on the details. "Are we using it? I think I'm allowed to say yes."
https://digiday.com/?p=187136