Thanks to the disappointments of digital media, CMOs are starting to sound a lot more political. Part of it is down to how complicated the marketing world has gotten.
The average brand chief no longer just has his or her boss to appease. Whether it's creating a hardline on platform verification or figuring out on what channels to spend money, CMOs now have other constituents, such as the individual executives at brands who actually make that happen. And they have to believe what they're selling enough to actually change how they operate.
In some ways, this has been a banner year for CMOs getting up to do stump speeches about what they believe in an effort to get their own people and maybe even the industry to go along with them.  Marc Pritchard, chief brand officer at P&G, arguably started it all with his January IAB speech — a speech that's carried through to Dmexco just a couple weeks ago about the "wake-up call" the marketing industry got this year.
It was a call to arms that carried through to P&G's myriad brands. In June, the brand said it cut $140 million in ad spending — a cut that came directly as a result of Pritchard's evangelizing. During the call announcing the cuts, finance chief Jon Moeller said fake traffic driven by bots and brand safety issues led to the decision.
"There are a lot of points of view and a lot of constituents you have to please," said JWT New York CEO Lynn Power. "The complexity and confusion and the issues have made it harder for CMOs and have forced them to be diplomatic and objective at the same time."
Cathy Butler, CEO at Barbarian, agreed: The changing nature of marketing means "navigating relationships across sales, franchisees, customer service, operations and technology, which requires a deft hand that is more like Washington politics than a board room," she said. "Successful CMOs must build the trust of everyone but still be laser-focused on building customer relationships. Sometimes that means saying, no and get out of my way. Other times that means, let me help you understand how my strategy helps you."
The head of marketing at the world's second-biggest advertiser, Unilever, used three appearances over four days at Advertising Week in New York to push Unilever's report card of its digital marketing effectiveness that showed it needed to make serious progress on cleaning up the digital supply chain and needs both platforms and publishers to engage. "If this isn't a wake-up call to the industry, I don't know what is," said chief brand and communications officer Keith Weed.
Constituents internally are the hardest to convince — and the ones who need to be convinced most, say executives. The organization, especially at bigger marketers, has become complex. Centers of excellence have cropped up, each with their own specialists and own special pieces of data — and their own incentives. "Strong CMOs do have a clear vision of where they want to go," said Power. "And they need to bring people along, whether it's convincing the digital person that we need to tie their work into a brand purpose. Or convincing a research person to make research real time."
One big change that has happened inside major marketing organizations is trying to incentivize brand managers with different types of KPIs in order to convince them. One agency executive, who spoke on background because he did not have clearance from his client to discuss details, said that three CMOs he works with who are trying to get a better handle on measurement issues have incentivized individual brand managers differently in order to get them to play along. "You can't just be out on the circuit doing speeches; you have to change what it means. The KPIs are changed so what you say makes sense — otherwise you won't get re-elected," said this person.
Liz Miller, svp at the CMO Council, said that CMOs have to play a role of an evangelizing politician because they occupy a special role inside companies. "They're not only the voice of the marketing departments but also the voice of the constituencies back into the organization," she said. In that, CMOs have to convince the top brass but also brand-level managers and the customers. 
In March, JP Morgan Chase, in response to a New York Times query, decided to cut down the number of websites it advertised on from 400,000 to a few thousand, with CMO Kristin Lemkau advocating a manual approach. That approach, according to a JP Morgan spokesperson, was really the starting point of a larger brand safety issue — one that later led Lemkau to pull advertising from a Megyn Kelly/Alex Jones interview. "As a brand, we have gone to great lengths not to support fake news, and we believe this particular program could give airtime to a fake-news source," Lemkau told Digiday at the time. CMOs have been getting more vocal about everything from social issues to political issues to issues with digital advertising.
It's a role especially important today, said Miller, when marketing seems to have come under fire. As the digital supply chain gets murkier, CMOs have to, in a way, "rebrand the role of marketing across functions." It's something they're well suited to do. CMOs used to "run around telling everyone marketing was this great art form," until the onset of digital forced them to invent metrics and convince people to follow them. Then they had to create attribution models and convince people of them.
In most ways, the CMO doesn't have to necessarily do the work; he or she has to just make sure the people actually are energized enough so they do — and lobby for their vision.
Just like a politician.
https://digiday.com/?p=256630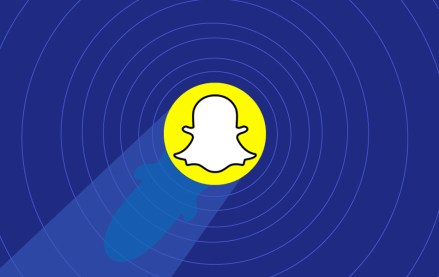 September 29, 2023 • 3 min read
•
•
"We are not diminishing the importance of AR," he said. "In fact, we are strategically reallocating resources to strengthen our endeavors in AR advertising and to elevate the fundamental AR experiences provided to Snapchat users."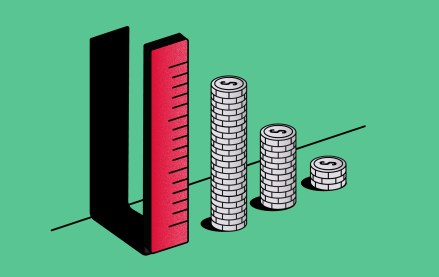 September 29, 2023 • 4 min read
•
•
In Q4 of this year, Activision Blizzard Media is launching in beta a new measurement tool dubbed the Attention Measurement Scorecard. The goal: to raise brands' and marketers' confidence in in-game advertising.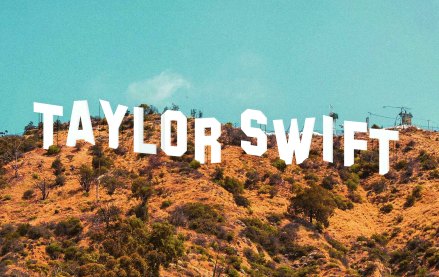 September 29, 2023 • 4 min read
•
•
The concert film will likely help build on cinema advertising's momentum after Barbenheimer.