Citi's Jennifer Breithaupt: People are turning away from traditional advertising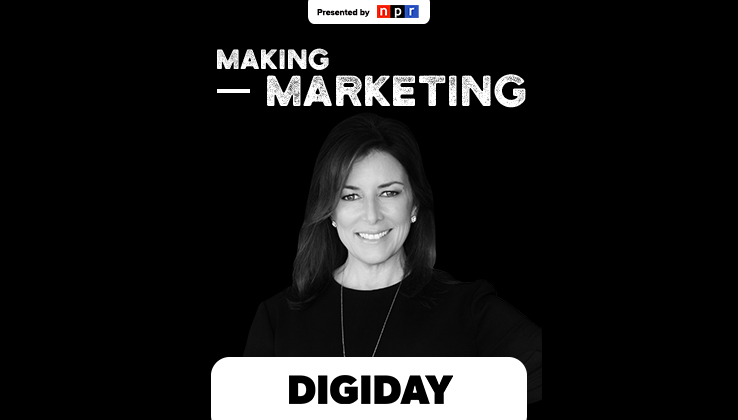 Subscribe: iTunes | Google Play | Stitcher | RSS | Anchor
Citi has doubled down on music as it tries to become a more emotional part of its customers' lives, Citi's Global Consumer CMO Jennifer Breithaupt said in the latest episode of Making Marketing.
"We put everything on the table and asked: What's working and what's not," Breithaupt said. "The thing that was lacking was the emotional part of our brand. Financial services enable the most emotional moments [in your life], like buying your first car, your first home or sending your kid to college. We're there in these moments, so how do we bring that to life? That was the goal. Music was a tool we knew was going to be a very important tool in our overall marketing mix. People are turning away from traditional advertising now and music has tremendous stopping power."
Breithaupt discusses how experiential made Citi's marketing more effective, doing market-mix modeling and more. Edited highlights below.
Experiential gets results.
"A core part of our marketing strategy is experiential. It's a unique way for us to connect with consumers on a very different level. We saw that 38 percent of people that went to a live event where a brand has participated were more likely to visit your website. If they're going to your website, you've got them. Now you have to hook them, and hopefully, they prefer you and it turns into loyalty and then into recurrent revenue."
AI makes marketing relevant.
"[It's] challenging to stay current with everything going on in the landscape. You can't be reactive; you need to be trying and testing out new things. We've been thinking about making sure we do something first. We want to do at least one thing first in six months. [We want to] make everything contextually more relevant. For example, using AI to think about how we're showing up, where we're showing and be more relevant."
Digital will get increasingly important.
"We've been on this [digital] transformation. We've been maniacally focused on being the next [-generation] digital bank. We're thinking about customer experiences, where they're going to engage with us, but also where do we get the next customers. We have more mobile active users. We want to make sure that their experience with us is simple, seamless, secure. Close to half of our acquisitions are coming through digital channels."
How to make market-mix modeling work.
"We've been doing market-mix modeling internally for years. It was probably sitting in the wrong place. To have a true market-mix modeling work, it doesn't sit in the marketing department. It doesn't sit in the business side. It sits in a neutral function, where they're able to watch and measure everything that's happening. We have that internal muscle that we use to inform a lot of our decisions. If you can't bring it all in-house, at least you're able to gut check it and get fast results that you know you trust."