'Christmas came early': For some direct-to-consumer brands spending more on ads during Q2 proved opportune
June 16, 2020 • 4 min read
•
•
Early in the second quarter as the coronavirus pandemic took hold in the U.S., many major marketers pressed pause on advertising to mitigate fallout from the crisis. However, for some direct-to-consumer brands, lower cost per thousand impressions combined with hawking in-demand products like sweatpants or lawn chairs made it an opportune moment to spend more with some marketers doubling their planned ad spend for the second quarter, according to buyers, who declined to name specific brands.
"There were a lot of brands having 'holiday shopping' type numbers as a result of pandemic," said Chris Toy, CEO and founder of MarketerHire, a freelance platform for marketers. "So Christmas came early, basically."
For DTC brands in categories like home goods, wellness, athleisure and beauty as well as office and outdoor furniture, increasing the ad budget generally led to higher conversion rates at cheaper than normal ad rates which allowed them to make "their second quarter bigger than any of their [previous] fourth quarters," said Kevin Simonson, vp of social at Wpromote, adding that the DTC brands that could increase their ad spend during the second quarter probably spent between 50% to 100% more than planned.
For example, Toy said that "one brand increased their ad budget from low five figures in January to over $1 million in June [going 20X what it had been spending.] They're seeing profitable growth including their ad spend, so they'll spend as much as they can."
As many major marketers decreased advertising during the second quarter, CPMs on Facebook went down. Facebook CPMs bottomed out at $4.83 the week of April 5, according to Simonson, who added that those rates went back up in May (the week of May 25, CPMs were $8.22) but had gone down again in early June (the week of June 8, Facebook CPMs were $7.59; the week of June 15, Facebook CPMs were $6.72). "That's good for us because it means the deal is still on," said Simonson.
While taking advantage of lower than normal ad prices is savvy, media buyers say that the DTC brands that were able to during the second quarter didn't do so simply because of the cheaper prices. Instead, improved conversion rates for in-demand products gave the DTC brands that took advantage the push to spend more in the second quarter.
"The brands who are spending more are doing so because they're seeing better conversion rates," said Toy. "The lower ad rates have been more incidental than anything. A nice to have, but not the driver."
That DTC companies are more "nimble" than major marketers makes it easier to take advantage of the moment, according to Duane Brown, founder and head of strategy at Take Some Risk, a performance marketing agency. It's unclear if DTC brands that spent more during the second quarter will end up reducing their ad spend in the third or fourth quarter because they did so.
"DTC companies in general are much more fluid and opportunistic with their advertising budgets than larger entities," said Simonson. "So it's not so much that our fourth-quarter spend is going to the second quarter but more that they're like, 'We're going to find a way to spend more now because it's working better than ever.'"
For those that were able to spend more in the second quarter and hit better than normal conversion rates, "they essentially got a head start on their annual goal," said Simonson, adding that DTC brands have short and long-term goals imposed by investors. "They don't have to be under the gun. There's less pressure because they frontloaded in the second quarter."
Hitting revenue goals earlier in the year thanks to spending more on advertising during the second quarter will be helpful for some brands, according to buyers. That said, others aren't as optimistic that spending more on advertising in the second quarter has eased pressure to hit revenue goals for the year as the fallout from the coronavirus is not over and hitting those goals will likely be harder later in the year.
"Cheap CPMs are part of the conversation, but mostly talk has been around revenue goals," said Jeremy Sonne, managing director of Moonshine Marketing. "You're going to see things get really busy again from an advertising perspective, however, there's very real economic hardship that has and continues to exist from the fallout of the lockdowns."
Sonne continued: "Companies are eager to get back on track with their revenue goals, but the economy we came into the lockdown with isn't the one that we're leaving with. All these very eager advertisers lured by the promise of cheap CPMs are going to find themselves fighting over a much smaller pie of consumer spending [later in the year]."
https://digiday.com/?p=370063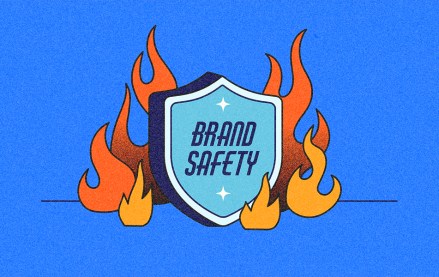 November 28, 2023 • 6 min read
"Major brands' search ads can appear on piracy, pornographic and sanctioned websites," research claims.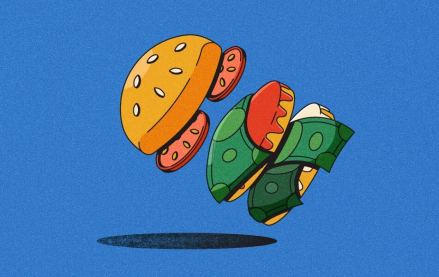 November 28, 2023 • 6 min read
As more influencers look to get into food content creation, brand opportunities are following.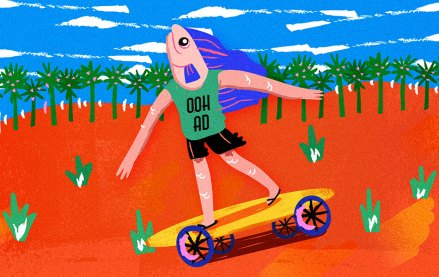 November 28, 2023 • 7 min read
As major marketers like Maybelline experiment with faux OOH, more marketers are open to the idea.