How Chinese phone maker OnePlus markets its smartphones without a big paid media budget
May 23, 2018 • 4 min read
Chinese phone maker OnePlus launched a new smartphone this week with one-night pop-up stores. For attendees, some who spent more than 12 hours outside in line, the events weren't just about getting early access to a phone or analyzing the device in real life. It was an experience with accessory giveaways, free ice cream and access to YouTube gadget reviewers Marques Brownlee ("MKBHD"), Linus Sebastian ("Linus Tech Tips") and Justine Ezarik ("iJustine").
OnePlus is an aesthetic. Inside New York's pop-up nearby the Flatiron building, two attendees brought in their Boosted Boards, which are electric skateboards. Others had shirts featuring the Android logo eating an Apple. One friend of a phone buyer was wearing a 2-year-old Huawei watch. Many wore large backpacks with ample pockets (another OnePlus product).
The people buying OnePlus phones clearly like tech, and they enjoy showing it off. While an Apple fan may carry a plethora of Apple devices, from iPhones to MacBooks to Apple Watches, OnePlus fans typically have one OnePlus device with them. But the brand affinity is clear. As the backpacks and tolerance for waiting in long lines show, OnePlus has locked in brand loyalty in the competitive tech industry.
The OnePlus fandom is less than five years old. It was created in 2013 by two former vps at Oppo, a top Chinese smartphone maker. OnePlus was marketed as something new and exclusive, while practical in quality and in price. Back then, interested buyers had to be added to an invite-only list. Before releasing their first product, the OnePlus One, in April 2014, the founders launched community message board forums to ask people what was really important to them in a smartphone.
The original pitch of "never settle" continues as the tagline for the brand. OnePlus doesn't mimic competitors on every feature. For example, the new phone is not completely waterproof (aka don't swim with it), doesn't have wireless charging and still has a headphone jack.
"We're not a company that makes a phone to have one selling point. Users tell us they still want [the headphone jack]. We don't believe in upselling people," said Kyle Kiang, global head of marketing at OnePlus. "People reward us by spreading the word and staying very loyal in an industry that's flat and not a ton of innovation."
At the pop-up events, OnePlus gifted attendees with white shirts, black hats and tan tote bags that each displayed the words "NEVER SETTLE." These fans aren't shy about expressing their opinions. One interested buyer walked to the tables of phones immediately after entering the shop to test the new camera.
"I'm not impressed with the camera. It looks grainy," he told his friend. The friend refuted that statement, and with another try, they agreed it was better than the last model.
Another buyer craved a midnight black model and repeatedly asked workers in the store, as he was waiting in line, if they would have enough, or if he would have to decide between settling for mirror black right then or reserve one for later.
Many customers knew all about the OnePlus — and that it would be exactly what they wanted — before they entered the pop-up shops. MKBHD's video review was one motivator, getting nearly 2.5 million views since its release last week. Some customers have continuously been keeping up to date with the phone's progress in online forums or in offline community events called Open Ears, Kiang said.
OnePlus does little paid marketing due to its origins in digital and its continuous organic efforts like the beta program, community events or giving YouTube influencers review units. It's spent on some traditional TV ads in Europe and India, where the Android market is more competitive.
All paid ads "come back to us pointing to word-of-mouth. Even in 'Can't Tell' television campaigns in India, we point back to customer preferences. For us, no matter what, that's what matters," Kiang said.
The pop-ups drew 1,700 attendees, split between New York and San Francisco, and 900 in London. Globally, they attracted 14,500.
"Each year, they get bigger," Kiang said. "You'll see a user we remember from last time, and they brought a friend or a family member. You can feel that the trust continues to grow."
https://digiday.com/?p=288758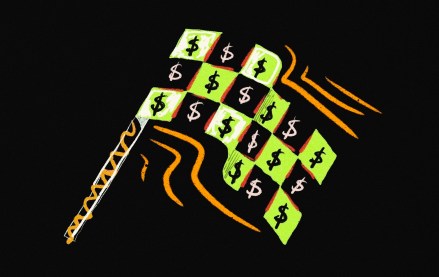 September 26, 2023 • 3 min read
With three Grand Prix races in the U.S. this year – Miami this past May, Austin in October and Las Vegas in November – the interest from U.S. marketers in Formula One has increased this year, according to agency executives, who say they expect that growth to continue next year.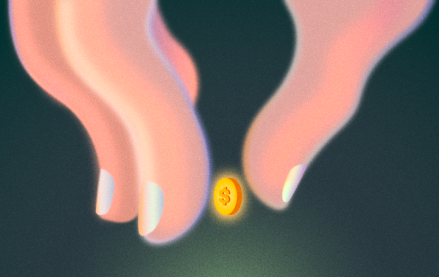 September 26, 2023 • 6 min read
A Digiday+ Research survey found that brands and retailers report using Facebook less over the last few years, all while the platform's value to their revenues and brands has increased.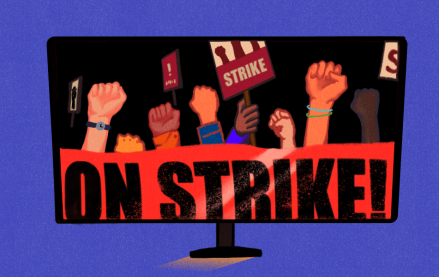 September 26, 2023 • 5 min read
The timeline for a return to business as usual – whatever that may mean now – is yet to be determined.