How China's Baidu works with Snap, Pinterest and Reddit on ad sales
July 31, 2019 • 4 min read
Chinese tech company Baidu has become Silicon Valley's advertising ally in Asia.
Earlier this month, Snap renewed their two-year-old sales partnership with Baidu, enlisting it to sell ads on Snapchat in Greater China, Japan and South Korea. Earlier this year, Baidu also secured similar partnerships with Pinterest and Reddit. The effort is part of Baidu's global business unit, which makes revenue from subscription-based apps, a native advertising platform and conventional ad sales with partners like Snap.
Baidu's main revenue source is advertising, which accounted for 76% of its total revenues in 2018, $15 billion. The remaining revenue comes from subscription sales for iQiyi, its online video platform. In its latest earnings report, Baidu posted its first loss since going public in 2005, citing China's overall economic slowdown and increased government scrutiny of online content. Working with more platforms on their ad sales is one way Baidu can bolster its overall ad revenue.
Sheng Hu is one of the leaders of the U.S. division of Baidu as head of U.S. strategy and partnership. After working in strategic partnerships for Baidu in China since 2012, she moved to Baidu's office in Sunnyvale, California in mid-2016. While Baidu's Sunnyvale office opened in 2014 as a research and development facility, focused on artificial intelligence and autonomous vehicles, Hu and a team of about five Baidu employees are dedicated to ad sales there as well.
Hu's team at Baidu offers U.S.-based tech companies a way to sell their ads in China and across Asia without needing to invest much of their own resources. For these platforms, Chinese companies provide tremendous growth opportunities even when their platforms aren't available there. As TechCrunch reported, Facebook works with Cheetah Mobile, Papaya Mobile and other ad reps in China. Meanwhile, Snap, Reddit and Pinterest each chose to work with Baidu after the company approached them. Hu said she had connected with Snap in 2017 while her talks with Pinterest began in late 2018 and then Reddit.
Shelleen Shum, forecasting director at eMarketer, said the U.S. platforms benefit from having Baidu advocating on their behalf to advertisers in China and other APAC regions.
"Since many of the U.S. social platforms are restricted from operating in China, partnering with a local player like Baidu allows them quick access to an existing pool of advertisers without the need to build up a substantial sales force. As many Chinese companies set their sights on expanding their brands globally, the ability to market to overseas customers is growing in demand. Baidu, despite having the majority of its traffic within China, benefits by capturing a piece of that revenue that is moving overseas," Shum said.
Baidu helps not only onboard more advertisers but work closely with them to make sure ad campaigns are successful, Hu said. The companies declined to reveal how revenues are split. Baidu doesn't charge advertisers to open an account but instead takes commissions based on media spend. Hu declined to elaborate on the percentage.
"We are providing support to these media partners so they can gain success and exposure in these regions like China. For advertisers, we help show there are platform options other than Facebook, Twitter and Google. By working with us we can get them a weekly webinar training of new ad features and give them creative suggestions," Hu said.
Across platforms, Hu's team provides local language support for ad creative. That's especially important for Reddit, Hu said, where ads are primarily text-based and the platform's userbase is known to use ad blockers and be critical of advertising.
"We are excited to work with Baidu as they offer a scaled way to reach many international advertisers at once and also provide new avenues of expanding businesses through Reddit advertising. We look forward to continuing our relationship with them to broaden our advertising reach in key markets," Emily Huo, director of online sales at Reddit, said in an emailed statement.
Typically these advertisers have previously worked with Baidu on its other apps and services, Hu said. Though, any advertiser can approach Baidu. Snap's sales team, for example, will forward requests from APAC advertisers to Baidu's team, Hu said.
"We'll ask where are you based. What kind of products do you need to promote? We're seeing a lot of success from individual websites promoting in the Middle East. Women apparel is a particular category we see potential," Hu said.
Going forward, Baidu is continuing to grow not only sales revenue on its partnered platforms but also within its own consumer apps. Hu pointed to a campaign Paramount Pictures for the movie "Bumblebee" as work they would like to do more of. Last December, Baidu worked with Paramount to create AR filters for Baidu's Facemoji keyboard in the US, Simeji keyboard in Japan and Baidu keyboard in China.
"By working with partners like Snap we've improved our own capabilities of making AR ads, allowing advertisers to create compelling assets. Other ads could be for our own keyboards like we did with Paramount," Hu said.
https://digiday.com/?p=342176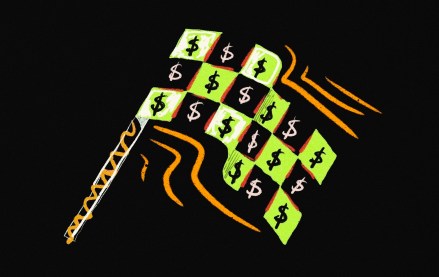 September 26, 2023 • 3 min read
With three Grand Prix races in the U.S. this year – Miami this past May, Austin in October and Las Vegas in November – the interest from U.S. marketers in Formula One has increased this year, according to agency executives, who say they expect that growth to continue next year.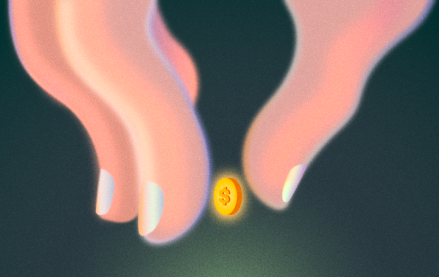 September 26, 2023 • 6 min read
A Digiday+ Research survey found that brands and retailers report using Facebook less over the last few years, all while the platform's value to their revenues and brands has increased.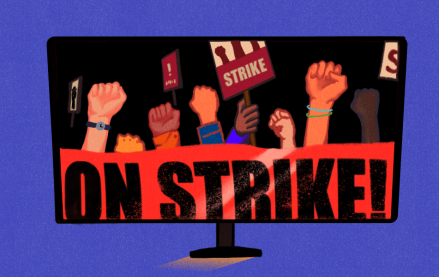 September 26, 2023 • 5 min read
The timeline for a return to business as usual – whatever that may mean now – is yet to be determined.