Cheatsheet: What Facebook and Twitter changed about political advertising
May 24, 2018 • 5 min read
•
•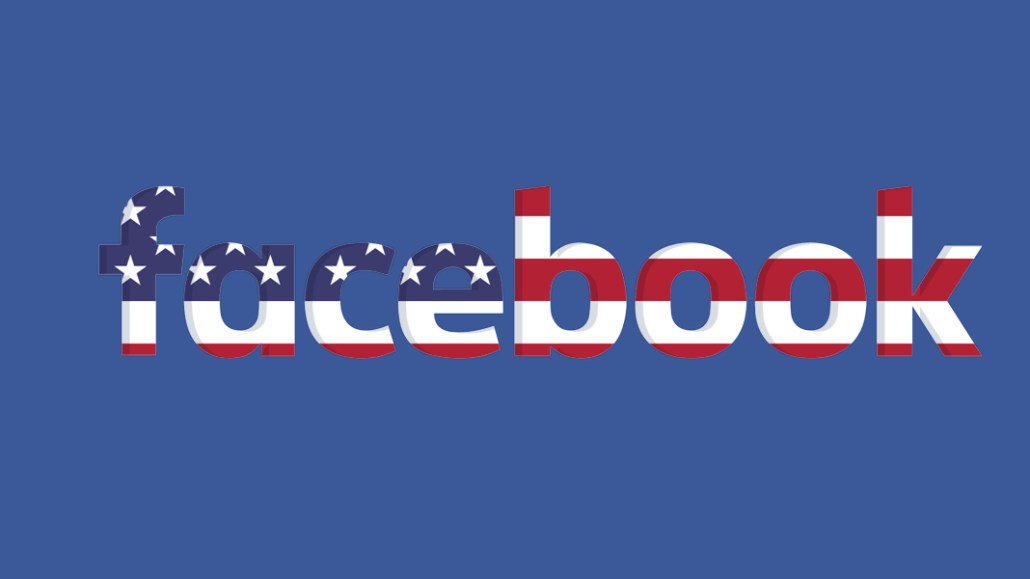 Ahead of the U.S. midterms, Facebook and Twitter are making political ads more transparent to curtail interference on their platforms in elections.
Both companies unveiled their new policies on May 24, outlining how political advertisers can register, how the new rules will be enforced and how the political ads will appear for users. Facebook extended its policies to ads about candidates along with issue-based ads. Twitter's policy also includes candidate-based ads, for now. Here's what marketers need to know.
Wait, why is this happening again?
Russia.
As Facebook CEO Mark Zuckerberg told Publicis Chairman Maurice Lévy at the Viva Technology conference on May 24, "We need to take a broader view of our policy to make sure we're not just reacting to issues. People can go on Facebook and say what they want, and users can flag it, but I don't think that's enough now."
Of course, the U.S. elections aren't the only ones that matter to these platforms, though the Federal Election Commission and lawmakers in Congress are considering new regulations that would require these platforms to issue disclaimers for political ads.
"Simply put, we think ads should be transparent," said Stephen Satterfield, Facebook's director of privacy and public policy, during a call with reporters on May 24.
When does this happen?
Political advertisers can now apply to be registered. Facebook said it'll start to enforce its policy in the "next week or so." Twitter will start enforcing its own later this summer.
How do advertisers register?
To run political ads for federal elections, advertisers will have have to self-identify and verify themselves.
For Facebook and Twitter, candidates and committees must provide their FEC ID, and individuals or non-FEC registered organizations will have to submit a notarized form. The platforms will then validate those.
Foreign nationals will not be allowed to target political ads to people who are in the U.S.
What happens if an advertiser doesn't register?
If Facebook deems the ad as against its policy, Facebook will take it down, add it to its publicly available archive and then ban that advertiser from running ads with political content until it registers. Users who report those ads also will be informed about what happens. Facebook encouraged users, in its blog post, to report ads that they believe are political but aren't labeled. To do that, users should tap the three dots in the top right-hand corner of the ad, click "report" and then select "it refers to a political candidate or issue."
Facebook also said it will use machine learning and hire 3,000 to 4,000 more ad reviewers to identify political ads that are not verified, beyond relying on user reports. Those reviewers should be added to the team by the end of the year.
Twitter will begin enforcing the new policy "later this summer," according to its blog. Twitter users also can report promoted tweets that they believe fall under the new policy, but do not have the proper labels.
How will the ads look?
On Facebook and Instagram, political and issue ads will read "Paid for by [Organization]" at the top of the ad. When users click on that label, they'll see how much campaign budget is being put behind that individual ad as well as how many people saw it, including the age, location and gender. That's part of Facebook's ad-transparency center (more on that below).
On Twitter, political ads will include a badge that says "Promoted (political)" and lists "Paid for by [Organization name]" at the bottom of the ad. It also may include "Authorized by [Politician]."
Will the look of the accounts change? 
If registered as a political campaign advertiser, Twitter accounts must use a profile photo, header photo and website "consistent with its online presence," Twitter's blog on the update reads. The account's Twitter bio also must list a website that includes contact information.
Twitter accounts of candidates, specifically running for state governor, U.S. Senate or the House of Representatives, also will be labeled with what office they're running for.
What about the ad-transparency centers?
Good memory. Facebook and Twitter are making political ads visible to anyone, not just those who advertisers pay to target.
Facebook's transparency center is live at facebook.com/politicalcontentads. Users also can access it when they click on the label of a political ad. People can see political and issue ads that advertisers have run in the U.S. for seven years. Facebook said it planned to expand the tool to more countries in the future.
Twitter is launching its ad-transparency center this summer, where users can see all ads running on Twitter. For political campaign ads, users can see ad spending and targeting demographics.
Does this affect publishers?
Yes; publishers have protested Facebook's policy, saying it will treat news stories the same as political ads for the purposes of labeling and archiving the news stories when the publishers pay to promote them on Facebook.
Can we trust platforms to police themselves?
Probably not.
Facebook said it is working with "outside experts," researchers and academics within its election commission. That commission is launching an application programming interface to access and analyze its ads archive.
"There will be mistakes," said Rob Leathern, Facebook's director of product management, during the press call. "We're holding ourselves accountable."
Twitter shared in its blog post, "This is just the beginning of our efforts in increased transparency for all advertising on Twitter. We will continue to iterate and improve our efforts in this space and will be providing updates along the way."
https://digiday.com/?p=289076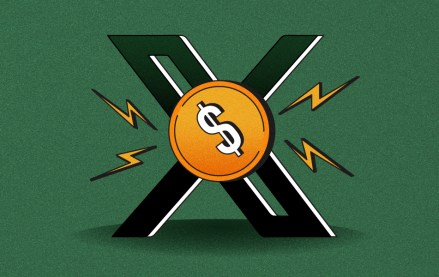 December 4, 2023 • 4 min read
Less competition for ad inventory means lower prices, but at the cost of associating with a platform facing ethical challenges.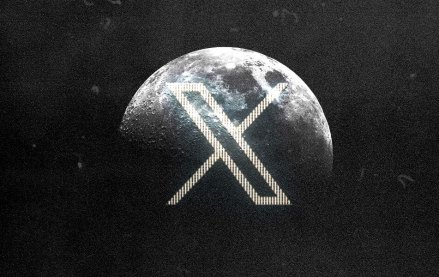 November 30, 2023 • 4 min read
In the packed DealBook conference in New York yesterday, owner Elon Musk bluntly told them to shove it.
November 30, 2023 • 2 min read
WorkTok, or CareerTok, is in full force. Combined, those hashtags on TikTok have over four billion views and it is benefiting Gen Z.