Stitch Fix, a subscription-driven online clothing company that uses remote personal stylists and customer data to deliver try-before-you-buy apparel options, made its first official step toward one of the year's biggest e-commerce IPOs on Friday.
The company, launched in 2011 by CEO Katrina Lake, confidentially filed to go public, according to TechCrunch sources. The filing lets Stitch Fix hear initial feedback from securities regulators and firm up its offering before going public with its S-1, which will bring its finances in front of investors and competitors.
And Stitch Fix is treading crowded waters: The market for online clothing companies that use data, AI and personal stylists to deliver items to members has swelled over the past five years, and launched a variety of spin-offs in the rental and subscription space. Just last month, Amazon announced plans to enter the space with Prime Wardrobe, a try-before-you-buy service for Prime members.
Even as competition intensifies, Stitch Fix is currently the best in its class. Here's what to know as the company nears a landmark IPO.
The key figures
The valuation: between $3 and $4 billion, according to Reuters, which first reported that Stitch Fix had hired investment banks for an IPO back in May.
Annual revenue: $730 million for 2016, as reported by the company in May, which nearly doubled Forbes's June 2016 estimate of $375 million. That puts Stitch Fix's projected revenue for 2017 close to $1 billion.
Years of profitability: 3
Number of employees: 5,700, which accounts for those at the Stitch Fix HQ (located in San Francisco), workers at its five U.S. distribution centers and thousands of remote personal stylists.
Venture capital raised: $42.5 million in four rounds; the last round, worth $25 million, was raised in 2014.
Milestone launches
2011: Lake launched Stitch Fix out of her Cambridge apartment, after picking up pieces in Boston boutiques and sending out personalized style boxes to friends and early clients.
June 2016: Stitch Fix launched its first phase of Hybrid Design, its in-house design system that uses algorithms to identify trends and styles missing from the Stitch Fix inventory, and suggests new designs. At launch, Stitch Fix released 17 styles of blouses that were designed based on customer feedback on its existing selection of tops. Eric Colson, Stitch Fix's chief algorithms officer, said there were "trillions of potential options" that could be designed using AI.
September 2016: After building up the business in the women's market, Stitch Fix opened its menswear category, taking on existing competitors in the space, including Trunk Club.
February 2017: Stitch Fix expanded its women's business to include plus-size clothing options, moving into territory marked by plus-size-specific subscription and rental services Dia & Co and Gwynnie Bee.
Sizing up the competition
MM.LaFleur, the subscription service for women's work apparel, is the closest model to Stitch Fix. The company has raised three undisclosed rounds of funding and reportedly brought in $30 million in revenue in 2016, a small portion of Stitch Fix's $730 million in revenue.
Trunk Club, which started as a similarly modeled styling service for men but has since expanded to women's clothing, was purchased by Nordstrom for $350 million in 2014. In 2016, the department store took a $197 million write-down on the company, more than half of what it paid.
On the rental side of the e-commerce apparel landscape, Rent the Runway poses the biggest competition to Stitch Fix with its Unlimited service, a monthly subscription that lets customers rent an unlimited number of pieces each month. Last year, Rent the Runway reported hitting $100 million in revenue.
Stitch Fix is now in the same league as Amazon. According to Slice Intelligence, Stitch Fix accounted for 3 percent of all online sales made by millennials in 2016, about a fifth of what Amazon accounts for, at 16 percent. But it's closer than its competitors.
Source: Slice Intelligence
The road to IPO
November 2016: Stitch Fix hired Scott Darling as its first chief legal officer.
March 2017: Bloomberg first reported that the company was considering going public.
May 2017: After Stitch Fix reported its third year of profitability and new revenue figures, Reuters learned the company had hired investment banks in preparation for an upcoming IPO. A few days later, it was confirmed that the company had hired Goldman Sachs and JPMorgan for its IPO prep.
June 2017: Stitch Fix hired Paul Yee as its first chief financial officer as part of its preparation. Days later, COO Julie Bornstein, the company's second highest-ranking executive, left the company without much explanation, other than that she was "exploring a new challenge."
July 2017: Stitch Fix confidentially filed for its IPO. Industry analysts speculate it will go public between September and November.
The final word
"Though we don't have access to their customer profile database, it's clear that a valuation in this sector is based on several components, a key component being the ability of the company to demonstrate that they can acquire and retain profitable customers," said Jim Fosina, founder and CEO of Fosina Marketing Group. "Most retailers don't have this sort of business model and are struggling to maintain a relationship with their customer. The data shows the Stitch Fix model is working."
https://digiday.com/?p=247857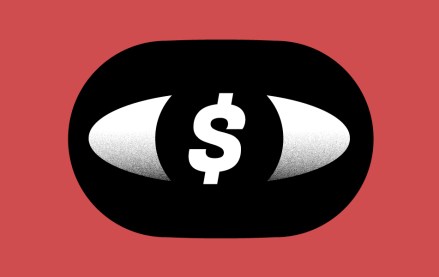 December 5, 2023 • 3 min read
The latest edition of the ANA's programmatic transparency report claims $22 billion can be saved by drastically cutting the ad tech bloat.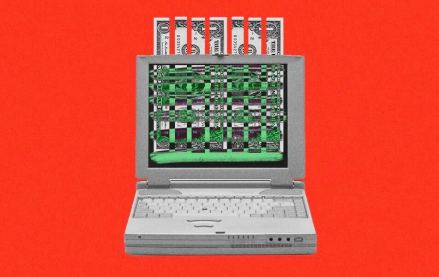 December 5, 2023 • 5 min read
Agency clients still see programmatic as an important part of their marketing budgets. But, overall, the uncertainty around programmatic could be causing them to lose confidence in online display ads as a marketing channel, and, as a result, agency clients are investing less in online display.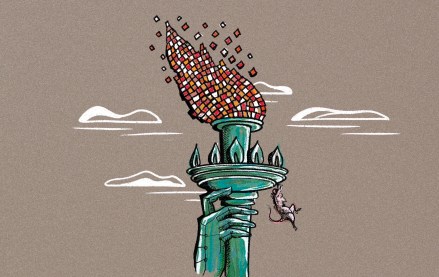 December 5, 2023 • 3 min read
There's a global AI race and different regulations in different countries might be slowing down – or speeding up – innovation. Here is a breakout of how regulations are being shaped on both sides of the Atlantic.