For a luxury fashion house like Chanel, being on YouTube seems like slumming it. The luxury brand, however, has one of the most successful industry channels on the platform.
Chanel's high-production content, volume of YouTube videos and powerful organic scale set it apart from other fashion houses attempting a similar approach on the platform. By subscriber numbers alone, Chanel's channel more than doubles its closest competitor Dior, with 444,000 subscribers compared to Dior's 210,000. Digitally savvy Burberry has 189,000.
The brand has done more than amass a large follower count — it has exemplified how even the most luxurious of retailers can be highly active on YouTube and still translate their fine-crafted allure and unattainability to the platform. With the proper content, the same medium the Internet turns to for cat videos and video game hacks can be a suitable digital home for a name like Chanel.
"Chanel translates its luxury status on YouTube simply by making exquisite video content," said Tamar Koifman, head of marketing and sales at the Digital Luxury Group, which has worked with Chanel in the past, but not on its YouTube content. "From its videos detailing the craftsmanship that goes into a Chanel timepiece to its runway shows, [customers are] enamored by Chanel's content. It just happens to be largely available on YouTube."
Much of Chanel's YouTube content is made up of its star-studded ads (or "films," as they're called, although they average a minute or two in length) and its beauty tutorials. Its most-watched video, "Marilyn and No. 5" made with vintage footage of Marilyn Monroe, has nearly 13 million views. The brand also hired celebrity makeup artist Lisa Eldridge to host its makeup how-to videos.
Data from YouTube marketing firm Pixability's June 2015 Beauty on YouTube study demonstrates Chanel's smart use of the platform, as 65 percent of beauty video views are either commercials or tutorials. (For the study's purposes, Chanel was counted as a beauty brand, but Pixability indicated it was one of the brands with multimarket channel content, including fashion and jewelry.)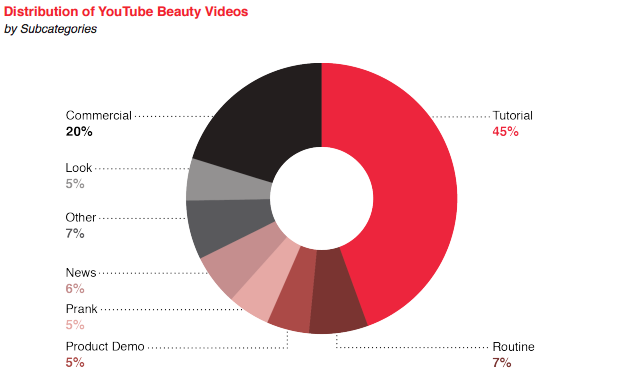 However, an L2 Video 2015 study showed that simply creating content in those top categories doesn't guarantee more viewership. Instead, what Chanel's doing is high-production video with designer Karl Lagerfeld at the helm — and lots of it.
"Chanel blows all other high-fashion brands out of the water with the sheer number of videos it's posting," said Mabel McLean, research analyst at L2 and the Video 2015 study lead. "One runway show will turn out eight YouTube videos — an interview with Karl, celebrity attendants and the runway designs themselves. That's a great way to up view count."
Chanel has more than 300 videos uploaded to its YouTube channel, but the number of uploads hasn't watered down the value of its content. Fashion-business firm Fashionbi analyst Zoe Bordelon explained Chanel's allure on video in a September 2014 YouTube and Fashion Brands insight report: "Chanel is using YouTube as a window to the brand. Overall, it's using YouTube not necessarily to expand its notoriety, but more to have a deep dive into the brand's universe and to be up-to-date with the latest news."
The level of engagement on Chanel's channel reinforces that the brand isn't just uploading video after video into the void. According to Pixability, with 168 million views and 6.6 million engagements (likes, dislikes, shares and comments on YouTube) between January 2014 and April 2015, the brand was the most viewed and engaged channel in its category.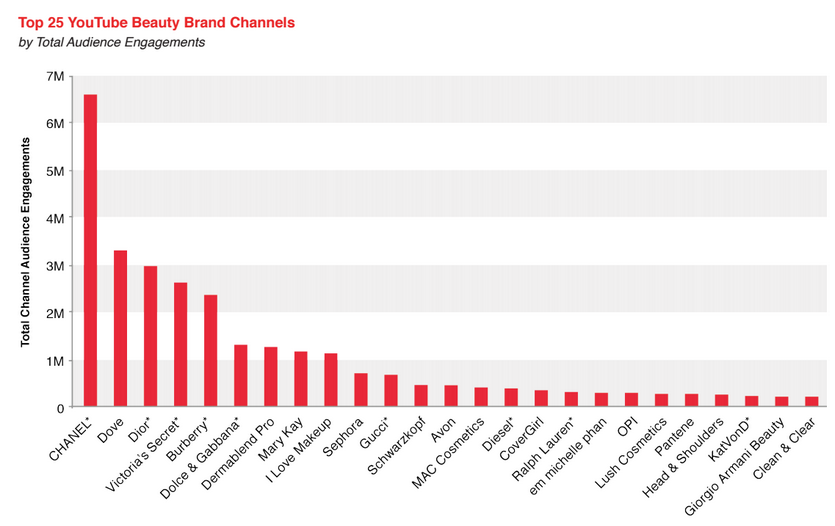 According to McLean, Chanel also stands out among other brands in terms of paid and organic reach. She said that Chanel knows its high production, celebrity-starring videos are going to scale on their own, so they're efficient with their marketing dollars, putting them instead toward smaller beauty and fragrance campaigns.
"Brands want to maximize organic views because they're free, and they reflect how many people are searching for their content. For Chanel, they're able to scale organically because of their great branding."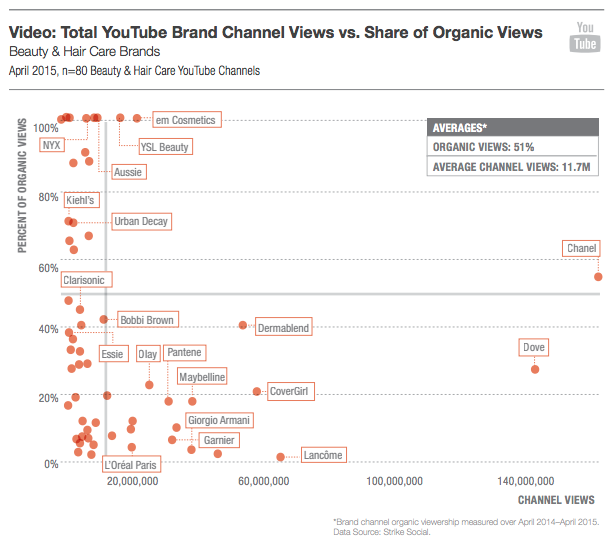 As Chanel paces ahead of brands both within and outside of the luxury market, it does have an unfair advantage going for it on the highly visual and engaging platform.
"They're aspirational," said L2's McLean. "Everyone wants a piece of Chanel."
Image via Chanel YouTube
https://digiday.com/?p=133078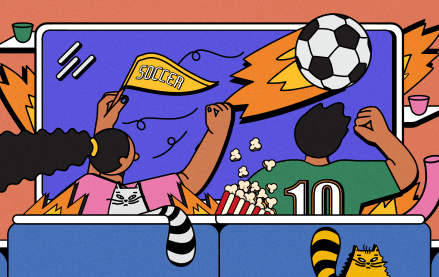 December 1, 2023 • 4 min read
Even if a game isn't make or break, sports leagues and brands want fans to be paying attention — and they're hopeful new strategies will get it.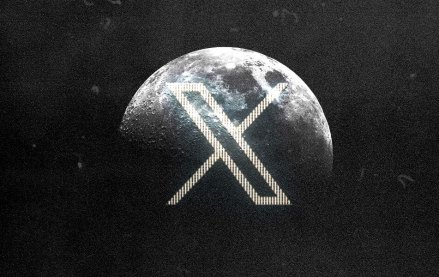 November 30, 2023 • 4 min read
In the packed DealBook conference in New York yesterday, owner Elon Musk bluntly told them to shove it.
November 30, 2023 • 2 min read
WorkTok, or CareerTok, is in full force. Combined, those hashtags on TikTok have over four billion views and it is benefiting Gen Z.