'A secondary agenda': What media companies and marketers really do at CES
January 4, 2017 • 5 min read
•
•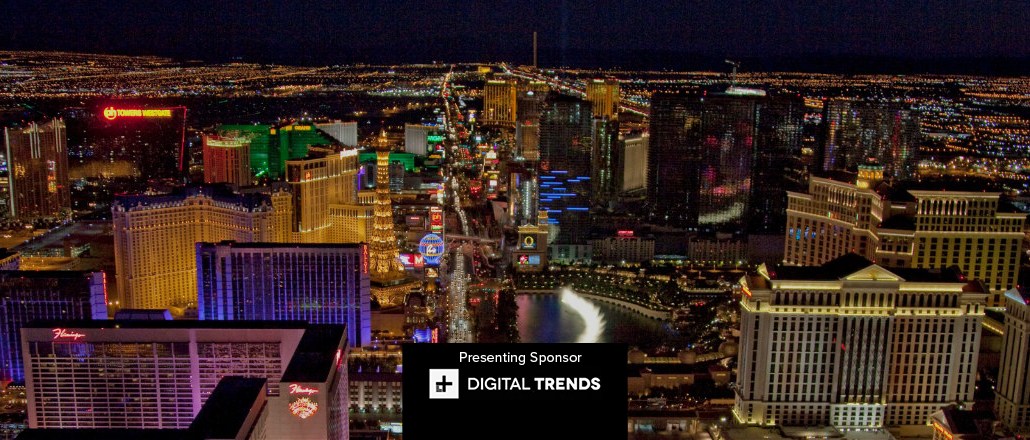 Keep up to date with Digiday's annual coverage of the Consumer Electronics Show (CES) in Las Vegas. More from the series →
If 2016 is any indication, nearly 180,000 people will descend on Las Vegas this week to attend the annual Consumer Electronics Show. But for many in the media and marketing businesses, the annual gathering has almost nothing to do with the conference's' main attraction: the show floor, where attendees can see all sorts of interesting or just-plain-weird gadgets. Instead, attendees will be at Aria, or The Cosmopolitan or The Bellagio, meeting with clients, catching panels about the future of media and marketing and — later at night — partying and gambling.
This is the reality of CES: For all of the attention heaped on self-driving cars and expensive TVs, there's also a separate, alternative CES created by and for publishers, advertisers and technology platforms — and it exists almost exclusively on The Strip, inside hotel ballrooms and private suites.
"There's this secondary agenda, if not alternative universe, where marketers, clients and media channel partners all come together — where I can see clients ranging from Verizon to Sonic and JP Morgan in a 72-hour period," said Sean Reardon, U.S. CEO of agencies Zenith and Moxie.
This year will be the first time Publicis Media — the agency network that includes Starcom and Zenith — will host an actual event during CES. Hosted at The Bellagio, Publicis Media has scheduled four days of panels, presentations and meetings for clients and media partners. Sessions include a keynote with Twitter's CMO and panels covering everything from using data for creative to artificial intelligence and virtual and augmented reality. There will also be a lounge for attendees to kick back and play around with new tech. This is a private track completely programmed and owned by Publicis Media, which means a CES badge won't get you in.
"The ratio of meetings to expansive floor tours is nine to one — at least," said Reardon. "I'm not there to see self-driving cars. I'm not there to see some of the next-gen tech stuff as much as I am to efficiently meet with as many clients as I can in as condensed a period as possible."
CES is big, so publishers and marketers feel the need to go big
Previously, Publicis agencies would program a CES itinerary for clients — but CES is now too big, according to Reardon. "The scale game that is happening in the media universe applies here as well," Reardon said. "There is now a greater opportunity to bring more people together and do something bigger."
This is not a new occurrence as media and marketing companies have been establishing beachheads inside hotels for several years. But now that CES is firmly entrenched as one of the big tentpole events of the year — alongside Cannes Lions and SXSW Interactive — publishers and marketers are spending more time and effort in programming their presence in Las Vegas.
"You can't roll into CES and do it haphazardly and think that random conversations you have in a hotel lobby or casino floor is going to result in something that's going to change the way you market for your clients," said Cindy Gustafson, chief strategy officer for North America at Mindshare.
Similarly, Turner will have a major presence at this year's event. For the second year in a row, the company will host its Sports Business Innovation conference at the Sands Expo Center. The program includes a live "Inside the NBA" studio show with Ernie Johnson, Charles Barkley, Kenny Smith and Shaquille O'Neal. Additionally, the company will be hosting holding company, agency and client meetings in branded bungalows at Aria. The company's leadership and on-air talent, from president David Levy to CNN host Brian Stelter, will be on site.
"We have meetings all day long — we can go into OMG and talk to them — but those tend to be 90 percent about what's happening today," said Donna Speciale, president of ad sales at Turner. "Being at CES, we can have in-depth conversations about the next two to three years."
What's the ultimate value in a huge party?
Whether it's Cannes Lions or CES, the question remains: Do these events provide any value beyond an opportunity to meet with clients and colleagues?
Agency executives like Zenith's Reardon have no trouble getting the attention of a media or tech partner. The appeal in CES, according to agency executives, is the chance to hold them in a quick and efficient manner during a time when the media business is laying the groundwork for the rest of the year.
"The fact that in an hour I can cover Facebook, then Thrillist and then jump to Snapchat, there's a value in that coupled with the fact that these companies bring more than just their sales teams," Reardon said. "The partners I run a lot of client dollars through, they're putting on their best faces. You're meeting their product people, their tech people and get a chance to preview stuff that may or may not be ready for mass consumption."
Mindshare, which is hosting more than 60 clients at CES this year, uses the conference to set the agenda for the coming year. At last year's event, for instance, the agency decided that audio needed to be a critical part of clients' marketing strategies for the coming year. With products like Amazon's Echo making it easier for advertisers to interact with consumers — "when you can order anything just by speaking," according to Gustafson — Mindshare made a major commitment for all clients to develop a "voice communications" strategy.
The agency also isn't ignoring the show floor. While Mindshare will spend Wednesday and Thursday hosting private meetings between clients and media and tech companies — including a lunch with Amazon focused on commerce — the agency has also scheduled show-floor tours with CNET, Engadget, NBC and other publishers.
That said, if anything substantive comes out of CES for media companies and marketers, expect it to originate in the private sessions at the hotels.
"You can't have a conversation [on the show floor] because it's nuts," said Speciale. "What started evolving was people wanting to have one-on-ones. Now you have heads of agencies entertaining their very senior clients, educating them about the future, and wanting to bring media companies in. We need to have more in-depth conversations, and that lends itself to other spaces."
https://digiday.com/?p=216094
September 28, 2023 • 4 min read
•
•
Some content creators are using generative AI tools to spark new levels of creativity and innovation and are sharing their experiences online in how they're using these tools to streamline their workflows and boost productivity.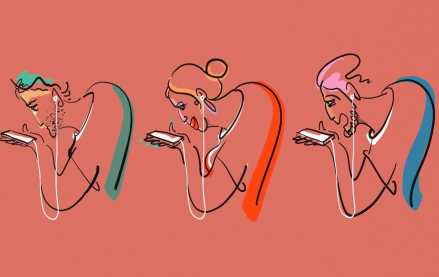 September 28, 2023 • 6 min read
•
•
In this edition of the weekly Digiday+ Research Briefing, we share focal points from Digiday's recently released reports on marketers' evolving social media tactics, including how they're using Facebook less and diving into YouTube Shorts more.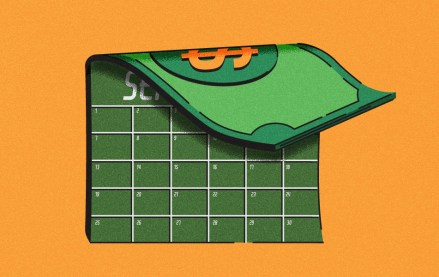 September 28, 2023 • 4 min read
•
•
In 2023, some brands' executive boardrooms are still insulated from the chill of crypto winter, for better or worse. But the rising pressure of crypto skepticism has made it more urgent than ever for companies to figure out how to use blockchain technology to support their core offerings and customer base rather than simply dropping branded NFTs and hoping for the best.