Keep up to date with Digiday's annual coverage of the Consumer Electronics Show (CES) in Las Vegas. More from the series →
To get the Digiday CES Briefing in your inbox at 7 a.m. every day during CES this week, sign up here.
The Consumer Electronics Show complements Cannes as one of two annual events for marketers and media executives to come together to assess the past year, set agendas for the new year and sneak a peek at what may upend their industries in the years to come. This year, there is a Las Vegas buffet-level bevy of topics for executives to sink their teeth into. Here are the five things that we think will dominate conference sessions, suite meetings and cocktail conversations throughout the week.
Fast-forward to the future of TV
8K TVs will be this year's showcase screen at the Las Vegas Convention Center. But over at the Aria — where CES's media-and-marketing conference, C Space, will take place — the focus will extend beyond the screen to the continued convergence of traditional TV and digital. Expect to hear a lot about targeted advertising on linear TV with Turner's David Levy and Xandr's Brian Lesser both in attendance. Meanwhile, Hulu's Peter Naylor and YouTube's Tara Walpert Levy may talk up their respective streaming TV services in meetings and on stage. And we may see CBS's Rada Subramanyam expound on the network's measurement stand-off with Nielsen, and Facebook's Matthew Henick may give an update on Facebook's ever-evolving Watch strategy. A lot of this convergence talk will likely converge on connected TV, especially at the Amazon Fire TV happy hour on Wednesday (same time as Hulu's happy hour). Connected TV is already in the lead to be the week's top talking point after Apple and Samsung kick-started the conversation by announcing an iTunes app for Samsung's smart TVs on Sunday — two days before the CES show floor even opened. It's going to be a long week.
Nuthin' but a 5G thang
Coming into CES, the odds-on favorite for most-talked-about technology was 5G, the next generation of wireless connectivity that is supposed to let people download entire movies to their phones within minutes, if not seconds. Top execs from AT&T and Verizon will talk about the telecom giants' efforts to light up their 5G networks in respective keynotes. And many other sessions throughout CES will explore various applications of 5G, from self-driving cars and smart cities to ultra-high-definition streaming entertainment and virtual reality.
Alexa, do you have scale yet?
Voice-activated technology has rivaled self-driving cars and the Internet of Things as the most-talked-about technology at CES in recent years. Voice may be further than the other two when it comes to closing the gap from being what's next to what's now. Ahead of CES, Amazon announced that more than 100 million Alexa-equipped devices have been sold to date, and Google plans to make some news of its own today with an event for its Alexa competitor, Google Assistant.
Tech trials and tribulations
Tech giants, including Facebook, Reddit, Twitter and YouTube, are once again sending some of their top execs to CES to meet with their media and marketing counterparts behind closed doors. Often those meetings are meant to preview new products, but they are also opportunities to address old woes. Last year, Facebook used these private discussions to brief publishers on the news-feed algorithm change that would upend many of their businesses, and YouTube gathered top advertising and agency executives to discuss the Google-owned video service's ongoing brand-safety struggles. Whether Facebook or another platform drops a similar bomb this year is anyone's guess. As likely Facebook will use CES to clean up some of the debris from its implosive past year.
Privacy, please
All the talk of internet-connected everything quickly becomes a discussion of all the data these devices will throw off. In light of Facebook's Cambridge Analytica scandal, GDPR and the California Consumer Privacy Act, that data discussion triggers a conversation of the corresponding privacy concerns. For marketers and media companies, CES provides a venue to compare notes on privacy practices to date and preparations for the California Consumer Privacy Act that takes effect next January or any potential U.S. federal privacy law that could be introduced to supplant it.
CES Hack: Where to Stay
With all the running around that CES can require — from C Space at the Aria to meetings along the Strip to the show floor at the Convention Center to too many parties — triangulating the best place to stay at during the event can be a tough decision. One media executive, who asked to remain unnamed, is avoiding the decision altogether by electing to fly back and forth from San Francisco to Vegas, turning his CES travel into an interstate commute. Bonus: the move gives him an excuse to avoid late-night parties that can morph into early-morning gambling sessions.
CES Hack: What to wear
Fresh socks, according to Pete Jacobs, vp of integrated and content marketing at Digital Trends. "Keep a clean pair in your bag. If you are going to be on your feet all day and transition from the show right to happy hour/dinner, changing your socks will make you feel great and give you a second wind for the second half of your day," he said.
Coming Up
8:30 a.m.: "CTA State of the Industry Address and IBM Keynote" at the Venetian
10:15 a.m.: Facebook's Carolyn Everson should have plenty to talk about during her half-hour session at the Aria.
12:45 p.m.: Sir Martin Sorrell takes the stage at the Aria to talk about S4 Capital with co-founders from the two of the companies he's acquired, MediaMonks and MightyHive.
2:45 p.m.: CEOs from OMD, Publicis Media and Wunderman Thompson weigh in on changes within agencies at the Aria.
3:30 p.m.: "Esports: The New Playground for Marketers," with YouTube, Overwatch League and HyperX Gaming at the Aria
4 p.m.: Verizon CEO Hans Vestberg holds forth on 5G (but probably not Verizon Media Group) in his keynote address at the Venetian.
5:30 p.m.: Digiday's Tim Peterson moderates a panel on "first-to-market" opportunities with hip-hop artist Lizzo and execs from Pandora, SoundCloud and Visible at the Aria.
https://digiday.com/?p=317349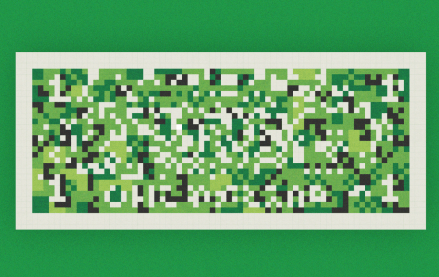 September 21, 2023 • 3 min read
Ducati has legitimate reasons to investigate Web3 tech as a marketing tool. Building a community of Ducati enthusiasts, or "Ducatisti," has been a core element of the brand's marketing for decades.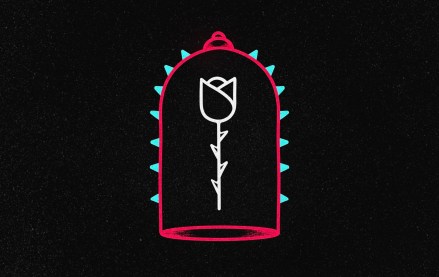 September 21, 2023 • 5 min read
In this edition of the weekly Digiday+ Research Briefing, we share focal points from Digiday's recently released reports on agency and brand confidence in TikTok, and on how publishers are making Instagram work for them.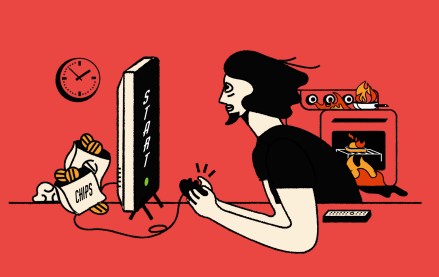 September 21, 2023 • 4 min read
While this is the first gaming related livestream Fandom has done with Instagram, it's part of a bigger push to celebrate and embrace the vast gaming community among the Gen Z demographic thriving on Instagram's platform.