At Cannes, it's poach, be poached or get out of the way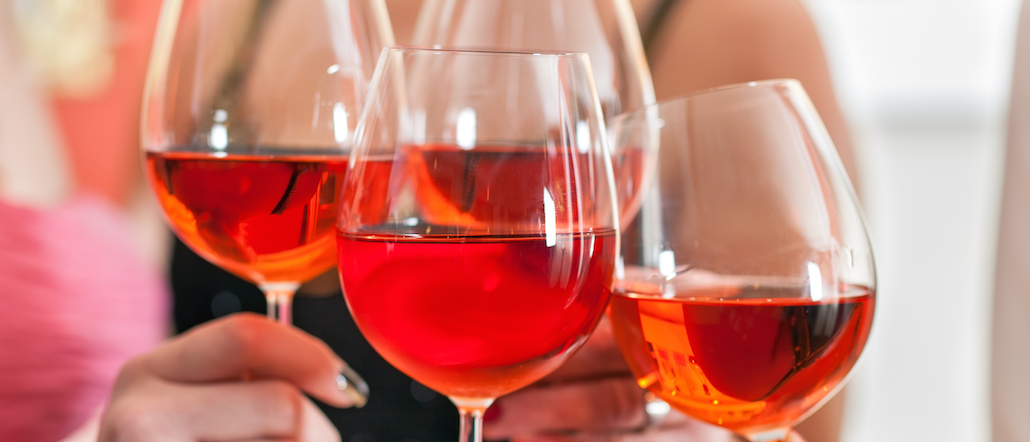 ---
Last year at Cannes, the president of an ad agency was enjoying a glass of rosé on the terrace of the Carlton Hotel when a nightmare began to unfold: One of the agency's favorite clients happened to bump into someone from a rival agency while waiting at the bar, and they struck up a conversation.
"I couldn't let that happen," this president said. "I dropped my glass, punted across the terrace and cock-blocked them."
If the reaction sounds extreme, it's a common scene at the annual creative confab, which thanks to exponential growth in recent years, has turned into a heaven for doing business — or a hell, depending on which side of the table you're sitting on.
"Cannes is probably the only event all year that has the global convergence of creative and agency leadership in one long week of rosé-infused conversations," said Matt Eastwood, global chief creative at J. Walter Thompson. "It naturally becomes a fertile ground for both recruitment and job seekers, especially for the latter if they are winning Lions."
Pete Favat, chief creative at Deutsch North America, was one of those who has Cannes to thank for his job. Deutsch CEO Mike Sheldon had tried to recruit him four years ago, but Favat didn't want to move his family to the West Coast. Two Cannes ago, he walked into the Carlton lobby and Sheldon said: "Your daughter's off to college this year" and offered him the job again. He took it.
Of course on the other side of the coin of opportunity there is fear. "So many times you walk into a restaurant or hotel lobby," said Favat, "And there's a person who works for you and they're talking to someone else."
Indeed, poaching comes in two flavors at Cannes: Right out in the open and somewhat more stealthily. Luis Dias, chief creative at FCB International, said that's the beauty of Cannes. "You can stumble onto 75 percent of our industry having breakfast and everybody knows who is available. And the same goes for those who will be out looking for talent."
For others, the down-low is the way to go. "Discretion is paramount," said Eastwood. There are a few choice spots for execs. For him, it's wandering the suite-level floors of the major hotels.
Anne-Marie Marcus, an industry recruiter who has been going to Cannes for 32 years, said to find out if your best hires are looking to move, head out early — like, 8 a.m. — and see who is having breakfast. "It's hiding in plain sight," she said. Mornings are better for another reason too: "One of my candidates had a bit too much rosé before meeting a recruiter later in the afternoon. No need to say it was not his best performance."
Finding talent necessitates creativity. This year, Deutsch, recognizing that it can be hard to find people, has treated it like a brief. Dana Commandatore, director of print and creative services, said that since getting a drink on the crowded Carlton terrace is so hard, the agency is setting up at a table with multiple bottles of rosé. "Come find us, you can get a drink, and you can meet our execs," she said. The tablecloths will be orange, Deutsch's signature color. She also posted on LinkedIn that she'd be there. One young writer sent her his portfolio, designed as a list of "hideaway places" in Cannes where they could potentially meet.
But Commandatore also said that Cannes is about planning, not spur-of-the-moment decision-making."I don't just go there to recruit for the here and now." Often, the final deals won't happen until months later, back in the U.S.
Dias said that while Cannes is good for recommendations, it's a "terrible moment for the handshake." While window shopping is de rigueur, you definitely shouldn't sign on any dotted lines. "I tend to favor slower, more thoughtful ways of finding partnerships."
It's not just your staff you need to keep an eye on. Tony Granger, global chief creative at Y&R, said that the client poaching has also hit an all-time high since the festival itself has made it a point to invite brands. Last year, 30 percent of delegates were brand side. "There are so many business moves," he said. "The actual business doesn't get done, but the connections are made."
Those connections come with some post-event awkwardness. One CCO said he promised a job to a mid-level creative but didn't really mean it. "It was the wine talking."
That's why Marcus advises: "Any conversation after 10 p.m. you should just forget about."