'Cannabis is sexy': Marketers are ditching traditional companies for the weed industry
September 20, 2018 • 3 min read
• By
Digiday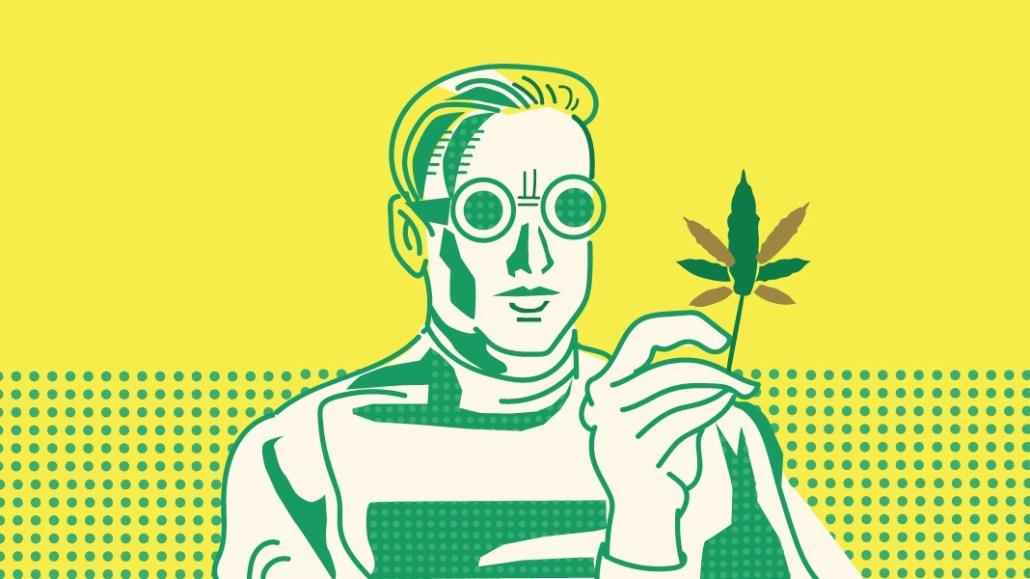 Chris Melillo spent 6 years at Nike, working his way up to senior director of stores before joining medical marijuana startup Curaleaf as svp of retail. For Melillo, the move was personal as well as professional. While working at Nike, his mother died of cancer, and he wished she'd been able to use cannabis to ease her pain. He saw how he could use his skills to make dispensaries welcoming environments for consumers.
As the interest in and the legality of weed have grown, Melillo joins other execs who have left the traditional marketing world to get in on the ground floor of a burgeoning industry that's expected to bring in $57 billion by 2027. Even giant companies like Coca-Cola are mulling over selling cannabis products.
"This marketplace is going to experience a lot of changes over a short period of time, and I think it's fun to navigate through that. I love the pace and energy of the industry. And I love what it represents, which is helping people," said Melillo.
Another lured by the cannabis business is Josh Lyon, who worked at ad agencies IMI International and DDB before heading marketing and partnerships at Tokyo Smoke, a Canada-based medical cannabis retailer. Lyon said he was drawn to the chance to be at a startup where change is a constant.
Others are drawn by growing consumer interest in cannabis products. Williams Sonoma and Bed Bath & Beyond vet Richard Degnan became CMO in July at medical cannabis dispensary 4Front Holdings after seeing the popularity of an open-house event at a new 4Front dispensary.
"After spending so many years in more traditional retail, it was very inspiring to feel like I could be part of something that is first of all a growing industry but that was also helping people," he said.
The job growth has given rise to recruiting firms Vangst, THC Staffing Group and Viridian Staffing dedicated to finding people for cannabis companies.
Amanda Guerrero, business development manager at Vangst, said that in the past six months, many of its 200 clients, including Prohibited Media and Mary Jane Media, have been focusing on adding marketers. She said she's placed people from Coca-Cola and Kraft Foods at cannabis companies.
"Cannabis is sexy, cannabis is cool," said Guerrero. "Marketers are attracted to the space because they have the opportunity to market to a more open-minded, neutral audience."
Marketers don't necessarily have to give up high salaries, stock options and other benefits, either.
"This time last year, you would probably have to take a pay cut to get in the cannabis space. You would have to make some sacrifices," said Guerrero. "Now, a lot more companies are acquiring more funding and are able to establish employee compensation packages."
Marketers going into cannabis have to prepare for challenges. Marketers have to keep up with state regulations unlike in other industries and stay on top of ad policies on social media platforms. "We have to get scrappier and a little smarter in how we handle our marketing and appeal to our consumer base," said Melillo. "We're figuring this out as we go."
Some are bringing their expertise in regulated spaces like alcohol to cannabis. Heather Boyd, who previously worked with Diageo Beer Company across brands like Smirnoff Ice, Guinness and Johnny Walker, started in September as the vp and chief product and innovation officer at Acreage Holdings.
For some, the challenge is part of cannabis's appeal. "I could sell sneakers the exact same way in different states," said Melillo. "This is very different."
https://digiday.com/?p=304039