#Canceled: How cancel culture is affecting brands
September 11, 2019 • 5 min read
•
•
Outside an Equinox club on West 92nd Street in Manhattan, members heading over to work out on a weekend in August had to step over a bunch of words written in chalk on the pavement. "No kids in cages." "Do better." And above all of it, in bright red chalk: "Equinox is canceled."
Equinox isn't alone. Soulcycle is canceled too. So is: Louis C.K., LaCroix, Kamala Harris, Joe Biden, Donald Trump (of course), pretty much every single Democratic presidential candidate, Taylor Swift, guacamole, In & Out's French fries.
In some cases, the ire seems deserved. After all, when someone does something outrageously racist, maybe they should be canceled. But as the list above demonstrates, being canceled is pretty easy to do. (Also, saying "canceled' also might be canceled.)
It's difficult to define cancel culture. At TBWA/Chiat/Day, a team called "Backslash" is devoted to figuring out big cultural shifts that will, in turn, affect advertising, marketing and media. Cancel culture is a big one for the year, according to Sarah Rabia, global strategy director. She says she finds interest in even the word "cancel." "The language of cancel is quite transactional," says Rabia. "It's like applying a 'cancel subscriptions' mindset to a human being or brand."
But essentially, it's a cultural, and perhaps financial boycott of any person, phrase, brand, company or concept that's made a mistake. In the year 2019, that mistake can be big, or it can be small. It can be real, or it can be perceived. And as Rabia says, it can simply be an opt-out, a withdrawal of your cultural capital or attention, from the thing that is being canceled.
Equinox, for example, was "canceled," at least on social media, after news broke that Stephen Ross, the chairman of its parent company, Related Companies, was getting ready to throw a fundraiser for President Trump. That didn't sit well with those whose politics disagreed with Trump's — and especially felt at odds with Equinox's hot bod community, mostly clustered in urban (blue) centers in major cities. Then, the effects continued, since Ross owns many, many things, including Momofuku, Hudson Yards and what seems to be half of Manhattan. It's all canceled.
Mob rule
In some ways, cancel culture is reactive, rather than proactive force. For Rabia, the issue comes down to how much "under attack" everyone feels today. "People are quick to voice opinions and gang up and have quick reactions because of some kind of fear that the other side will win."
That's also a direct reaction to a host of other concerns — the overwhelming feeling, for example, that governments aren't exactly looking out for you, or that technological platforms, meant to democratize society, actually have myriad privacy and data concerns. "People feel kind of powerless. That fuels cancel culture. When you take away people's power, they lash out."
So on the surface, what feels like an attack — think about Twitter "mobs" — is actually less an attack than it is a defense.
For brands caught in the crossfire, it can obviously be a huge problem. Darin Archer, who runs strategy at Elastic Path, which works with brand clients, says that there does tend to be an initial outcry. "Brands have to decide whether or not those people who are angry and vocal about your brand actually matter to your business."
It's unclear if canceling something means actually canceling it. Equinox, after all, remains in business. Other figures who have been canceled, from Taylor Swift to YouTuber Logan Paul, are also still thriving. Even Louis C.K. has made a comeback. In an outrage cycle that passes swiftly (on to the next!), it's far easier for those who are the subject of cancellations to hope the storm simply passes, especially if it means that it's not actually affecting business.
"That comes down to knowing who your core customer is and understanding your brand's core values," says Archer. He pointed to, for example, people "canceling" Dick's Sporting Goods when the company pulled assault-style guns from its stores. But it hasn't made a difference, at least so far, to the company's finances. "With a consistent, convenient experience, in all likelihood, your core customers are going to stick around," says Archer.
For some, the issue is paying entirely too much attention to the cancellation itself. Ya-Bing Chu, who runs product at an AI company, Formation, says that cancel culture feeds off "acquisition" — finding the right target, selecting the right channel, providing the right incentive. But what companies, people, and institutions are better off focusing on is retention. "Retention is much more challenging because that's all about the brand relationship, which is complex and has so many facets," says Chu.
Death of the middle
Hand in hand with cancel culture, call-out culture, and the outrage cycle is also activism — or more appropriately, activism as entertainment.
"It's fun to join a movement," says Rabia. "A rainbow filter, a hashtag meme — they're all forms of voicing an opinion. This is all the same. When you can cancel someone, it satisfies you immediately. We can take to social media and make things happen."
On one hand, those changes matter. Movements like #GrabYourWallet, founded by activist Shannon Coulter in October 2016, succeeded in forcing brands like Nordstrom to drop Trump-branded goods.
On the other hand, they sometimes don't make a difference, except to turn us all into trolls. That's where cancellation — transactional, made for the subscription age of Netflix — comes in.
"What's happened is we've lost all sense of nuance," says a top PR exec at a major brand, who declined to be named. "For something someone isn't directly responsible for, we get canceled. And unlike other things, where yes, of course, your exec shouldn't say racist things, sexist things, we can't really guard against it. Even good intentions get canceled. It's too transactional. It's too sudden."
Rabia says she sees some cynicism here too. "This is a bit schadenfreude, where you see some of this cancellation of what is perceived as comeuppance of the elite, whether it's the global wellness elite with Equinox or the white males with what was happening with major actors accused and convicted of sexual harassment," she said. "This is our way of readdressing the balance."
https://digiday.com/?p=345832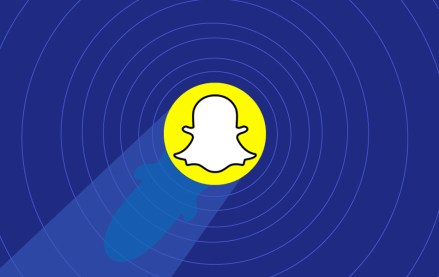 September 29, 2023 • 3 min read
•
•
"We are not diminishing the importance of AR," he said. "In fact, we are strategically reallocating resources to strengthen our endeavors in AR advertising and to elevate the fundamental AR experiences provided to Snapchat users."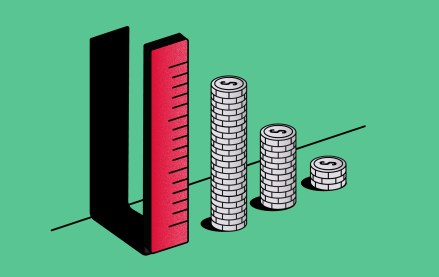 September 29, 2023 • 4 min read
•
•
In Q4 of this year, Activision Blizzard Media is launching in beta a new measurement tool dubbed the Attention Measurement Scorecard. The goal: to raise brands' and marketers' confidence in in-game advertising.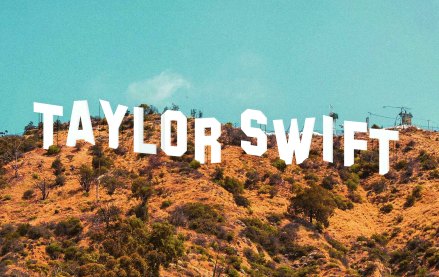 September 29, 2023 • 4 min read
•
•
The concert film will likely help build on cinema advertising's momentum after Barbenheimer.