A handful of the nation's top marketers are gathered in Nashville this week to discuss the massive impact digital innovation has had on consumer behavior. Chief among them: the emphasis on engagement and the ascendance of social content.
Leading brand marketers are on hand here for the at the Digiday Brand Summit, presenting real-life examples of what they've learned about content creation, social community building and its impact on consumer relationships and brand loyalty. We figured it made for a perfect opportunity to ask them one simple question: What one thing should big brands learn from startups?

Kristin Hand, avp of marketing, Shoe Carnival
Ours is: keep the decision-making team small. Keep it with the people that are touching it. Make decisions and move on. Then you can keep testing and learning.
Jennifer Schneider, associate media director, Shoe Carnival
You don't need too many chiefs and not enough Indians. You need to have your core team ready to activate, come to the table and rock and roll. Then you go to your one decision-maker, and it's done.
Karen Snell, digital content lead, Cisco
A bigger team doesn't necessarily mean a better team. Make sure you have a flat organization where everyone is willing to do and not just say. You've got an organization where everyone is rolling up their sleeves and working toward a goal. You've got to know what your goals are and where your holes are. And how your team can fill those holes. Fortunately, the team I am on is a bit of a startup within a large organization. We've got freedom to just try things. To that point: Try things. We're producing a made-for-TV documentary. I've never done a documentary before, and here I am! Because that's the next step in authentic storytelling.
Noah Brier, CEO and co-founder, Percolate
I've been reading "Creativity Inc.," the Pixar book by Ed Catmull. In it, he realizes at some point the goal became the process — the goal was not making great movies. That's what happens inside big companies: The process becomes so locked into place that you forget what your actual goal is. It's not to follow the process, but it's to create a great product or deliver a great service and do whatever the brand is there to do. Inside startups, because they're so much smaller and younger and the process is much less fossilized, you don't have the chance to do that. What I'm trying to do at Percolate is make sure we never do that. I want people to think the process can change. Because it should.
Tammy Gordon, vp of social, TV and radio, AARP
I've been operating from the social side and the television side of things with the backing of the c-suites. Where you end up getting the drag is in the middle, where people are kind of scared about their jobs or not sure about what the future is. I try to strengthen those relationships at the c-suite level and show them why this makes business sense and why this has to operate outside the boundaries of our normal operations. And once you get that c-suite buy-in, it allows you to operate and innovate in a more freeing zone than at all the siloed matrices at bigger brands.
Aaron Magness, vp of marketing, Betabrand
It's important to understand what customers are going to be looking for in the future. People want to be a part of the process. Big brands need to think about how they can get customers involved because they're done buying from a faceless corporation. They want to be part of the process. They want to be involved from the very beginning. You have players like Kickstarter who have helped start that. We started with a Kickstarter type of mindset, where you're deciding "what do you think about what we're making?" By your photo submissions, you're the face of the brand. That has allowed us to continue to grow rapidly. The thing we go on is, "let's build a brand together."
https://digiday.com/?p=73383
September 28, 2023 • 4 min read
•
•
Some content creators are using generative AI tools to spark new levels of creativity and innovation and are sharing their experiences online in how they're using these tools to streamline their workflows and boost productivity.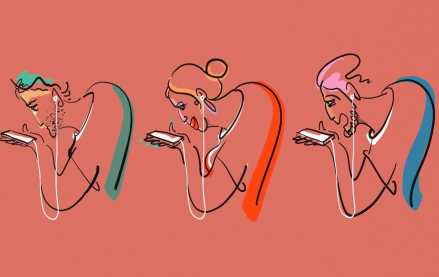 September 28, 2023 • 6 min read
•
•
In this edition of the weekly Digiday+ Research Briefing, we share focal points from Digiday's recently released reports on marketers' evolving social media tactics, including how they're using Facebook less and diving into YouTube Shorts more.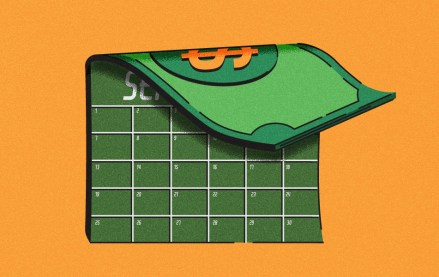 September 28, 2023 • 4 min read
•
•
In 2023, some brands' executive boardrooms are still insulated from the chill of crypto winter, for better or worse. But the rising pressure of crypto skepticism has made it more urgent than ever for companies to figure out how to use blockchain technology to support their core offerings and customer base rather than simply dropping branded NFTs and hoping for the best.