Can automation help retailers fend off the threat of Amazon?
October 2, 2017 • 6 min read
•
•
The LoweBot is an actual 5-foot-fall robot that sweeps the aisles of Lowe's home-improvement stores to track inventory and help shoppers find items. After the first one was deployed in August 2016 in San Francisco, it's live in 11 California-area Lowe's stores. But it does have roots in science fiction.
It's tough to articulate a far-future vision of the convergence of people and technology, but through stories, we're able to make sense of how disruptive technologies may improve the lives of Lowe's customers and employees," Kyle Nel, founder and executive director of Lowe's Innovation Labs. "We use a narrative-driven approach to innovation that uses story as a strategic tool to map out the future we are working to bring to life for Lowe's, and often times, that manifests itself in the form of comic books that we use to present concepts to our executive team for feedback."
With the LoweBot, Lowe's is attacking two retail plights: inefficiencies in inventory management and an in-store disconnect with customers, who might arrive at a shelf to find the product they want is out of stock or have trouble finding a salesperson. The LoweBot uses RFID technology, machine learning and natural language processing to monitor inventory levels and flag for staff which items need to be restocked, which are selling fastest and which ones aren't moving quickly.
When approached by a customer, the machine's touchscreen invites users to input a few keywords about what they're looking for. The robot then takes off, halting in front of the stocked selection of paint colors or light bulbs. J.P. Gownder, vp and principal analyst at business consultant firm Forrester, who specializes in robotics, calls it "one of the most advanced, glamorous examples of the future of robotics in retail."
In danger of being crushed by Amazon, retailers are looking to automation and robotics as a panacea. The technology — which is readily available, not futuristic, despite the science fiction touched on by Nel — can cut labor costs, localize supply chains, oversee inventory in store and online and personalize the customer's online experience.
Localizing manufacturing
Over the past 40 years, the retail industry moved 95 percent of consumer-product manufacturing outside the U.S. in pursuit of cheap labor. But by using robots in the production cycle, manufacturing can return closer to the consumer, cutting down on the time it takes respond to trends.
"Automation will bring the industry back to localized manufacturing, since there's no more need to outsource the labor," says Frank Henderson, the third-generation CEO of Henderson Sewing Machine Co. "Right now, the production cycle takes about six to nine months to account for shipping overseas. In the new order of automation, we're talking about days, so you get to market faster and get things to customers much quicker."
The final step in the manufacturing process to become automated is cutting and sewing, as robots haven't mastered the fine motor skills that seamstresses have. Companies such as Softwear Automations are tackling this by building robots — the company calls them "Sew Bots" — that can master these skills for any item made of fabric, from pillowcases to T-shirts to dresses.
"We call our local supply chain for sewing Sew Local," says Pete Santora, chief commercial officer at Softwear Automations. "The only thing stopping companies from making goods where they buy them is cheap sewing labor. Everything else has been solved for."
Santora says that his company is working with athletic brands. Adidas is in the process of opening its second Speedfactory, a new take on a manufacturing plant that uses automation to turn around a pair of customized sneakers in 48 hours.
"Everybody wants things quickly"
In fact, as retailers try to stay ahead of Amazon, they may actually be using tech spawned by the e-tail giant itself. In 2012, Amazon bought Kiva Robotics, a system for automatic warehouse inventory management that picks products for online orders and prepares them for packing and shipping. The fulfillment system uses robotic technology like machine learning, control software, language processing and computer vision to get items from warehouses to customers faster.
A team from Quiet Logistics, a former Kiva customer, launched Locus Robotics in 2015. Now Locus Robotics works with retailers to integrate robots in warehouses that respond to online orders and first locate the efficient shipping points before readying the item to pack and ship. According to Bruce Welty, founder and chairman of Locus Robotics, the technology cuts the typical time it would take for a human to do these steps by 50 percent. Most orders are filled within 15 minutes. Packing the order in the box still has to be left to humans.
"Robotics can serve that just-in-time delivery, as part of an ultra-efficient supply chain, which means we get things when we want them," says Gownder. "In this world, which is a cross-channel world that's not about physical or online but the intersection, this type of inventory management is critical."
Brands including Bonobos now work with Quiet Logistics to use Locus Robotics' technology to meet shipping times that would otherwise be slowed down by human workers who don't have the oversight to match online orders with the best fulfillment center, and who tend to make more errors. Locus Robotics' machinery has a 99.7 percent accuracy rate, according to the company.
"Amazon has set the standard, and e-commerce brands need this to compete with Amazon," says Welty. "Everybody seems to want things quickly. Inventory has to be close to the customer to do that."
Keeping the human connection
At Lowe's, Nel's hope is for the LoweBot is that it will be able to do what smartphones already can and more to help customers navigate store layouts. Right now, for instance, it can communicate in 19 languages. The company doesn't see the robot as a machine meant to replace human labor, but enhance it, by making it better at managing inventory and freeing up time that store clerks would otherwise spend directing customers to a particular item.
While Lowe's and Locus Robotics see their machines as helping humans, not replacing them, jobs are still going to be lost. Forrester estimates that by 2027, 17 percent of jobs will be lost to automation. Some but not all of those jobs will be replaced as companies put savings from automation into new parts of the business. According to Forrester, the automation industry will recreate 10 percent of the jobs it killed, making for an overall net loss of 7 percent of jobs, or 10 million.
And automation won't solve all of retail's problems, like certain parts of the customer experience.
"Our world is about brand, efficiency, effectiveness and customer service, and if any one of those are lacking, it will affect your client base and business," says Jennifer Valdivia, a partner in BDO's retail and consumer products practice. "Robotics can be an efficiency prong to a brand's approach, but without the right branding and customer service, it may not necessarily be the panacea that struggling retailers hope it to be."
The white-glove concierge service that sets a luxury retailer apart from a mass-market one is a branding experience that will remain firmly within the realm of humans, Gownder says. A robot can't yet pull together a smartly branded Instagram feed or an in-store event. But artificial intelligence and machine learning — two technologies born from robotics — can make online shopping more personalized based on an individual shopper's interests.
This is an area where Amazon is still well behind.
https://digiday.com/?p=256578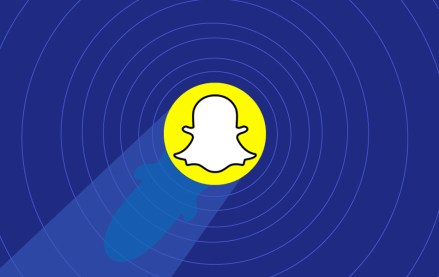 September 29, 2023 • 3 min read
•
•
"We are not diminishing the importance of AR," he said. "In fact, we are strategically reallocating resources to strengthen our endeavors in AR advertising and to elevate the fundamental AR experiences provided to Snapchat users."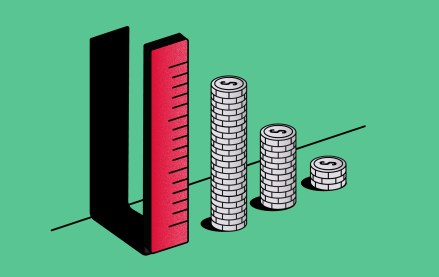 September 29, 2023 • 4 min read
•
•
In Q4 of this year, Activision Blizzard Media is launching in beta a new measurement tool dubbed the Attention Measurement Scorecard. The goal: to raise brands' and marketers' confidence in in-game advertising.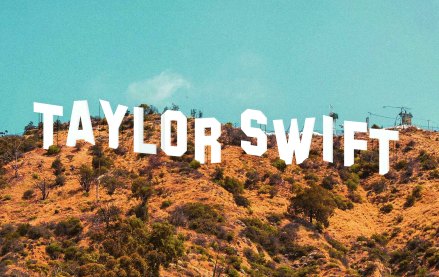 September 29, 2023 • 4 min read
•
•
The concert film will likely help build on cinema advertising's momentum after Barbenheimer.